The star of the movie "Spider-Man: No Way Home" is charming in Cong Tri's design – Photo: Provided by the designer
American actress – singer – model Zendaya is one of the leaders in the "new celebrity" category by the magazine Time 100 voted.
Recently, she participated in a big promotion campaign for the popular Bvlgari jewelry and wore a design in the collection. CONGRATULATIONS Spring Summer 2022 by designer Nguyen Cong Tri.
Designer Cong Tri said that he was proud when Vietnamese fashion appeared for the first time in the global hit jewelry advertising campaign, more specifically, actress Zendaya – girlfriend of "spider-man" Tom Holland – choose to wear his clothes.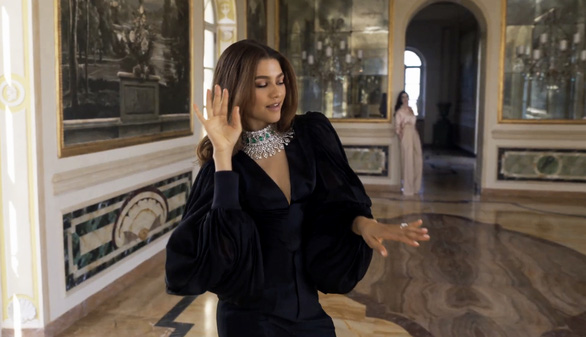 Zendaya shows impressive dance moves
The design Zendaya chose is a bodysuit (a body-hugging outfit, the shirt is designed to be attached to the bottom pants) in pure black.
The highlight of the design lies in the deep neckline, the arm is also used by the designer to use a flowing, penetrating silk fabric.
This design according to Cong Tri was made in 56 hours.
Zendaya and Anne Hathaway perform well in the promotional clip – Source: Bvlgari
Movie actress Spider-Man: No Way Home appeared in a promotional short film with actress Anne Hathaway, known to the audience through the most recent film as Ocean's 8 (The Band of the Century: Lady's Class). Both are associated with fashion images.
Promotional short film titled Unexpected Wonders Filmed in Rome (Italy), directed by Paolo Sorrentino and starring Zendaya and Anne Hathaway.
Up to now, there have been hundreds of international stars wearing designer Cong Tri's clothes appearing on red carpets at important events, in music and movies, etc. such as Beyoncé, Miley Cyrus, Demi Lovato, Katya Perry…
.