Video "PeterSripol" makes his own propeller-powered ski bike.
Although it is now March, in many parts of the world, winter is still underway. So some people decided to take advantage of the snow and enjoy the weather in a unique way – by taking their homemade propeller-powered snowmobile for a spin.
This cool idea comes from "PeterSripol", a popular YouTuber who likes to experiment and create all sorts of crazy things. His recent creation is a ski bike propeller-powered was built in less than a day. However, this isn't the first time PeterSripol has designed something like this.
While it may not perform badly, this propeller-powered ski bike will need improvements to make it safer and more stable.
Back in 2018, Peter tried to build a sled, but in the end he wasn't really satisfied with it. So the young YouTuber improved the design and created new ski machine this. With the help of friends, he took an old bike and removed all the unnecessary parts, keeping only the frame, fork, handlebars, and pedals.
Instead of the usual long narrow skis, he took three snowboards and attached them to the frame. After some welding and tuning, a "snowmobile" chassis began to take shape.To make it work, Peter also fitted the bike with a 212cc Predator engine that produced just 6.5hp. .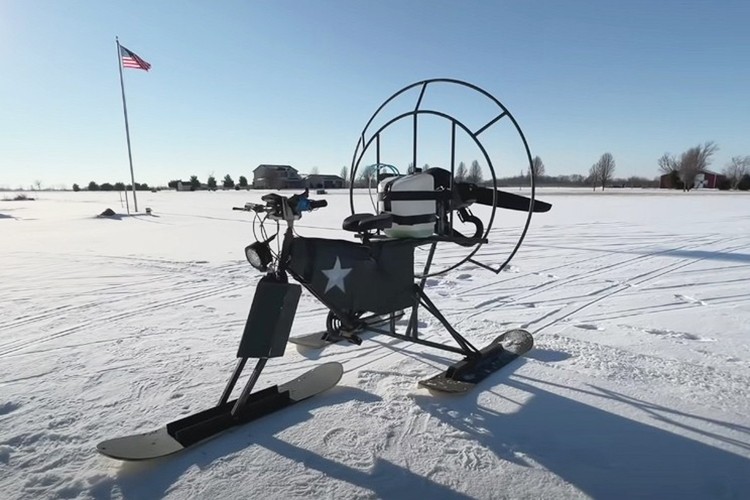 To make it work, Peter also fitted the bike with a 212cc Predator engine that only produces 6.5hp.
The reason Peter chose this engine was because it was cheap. Next, he mounted a propeller on it and connected it to the throttle wire on the right brake. Once everything was assembled, the build team took the new ski bike out for testing.
Although the 3-wheeler (three boards to be exact) was able to glide successfully through the snow, it was not very fast, and it even got stuck a few times. So Peter installed a paramotor for it, and this homemade machine can reach speeds of 53 km/h.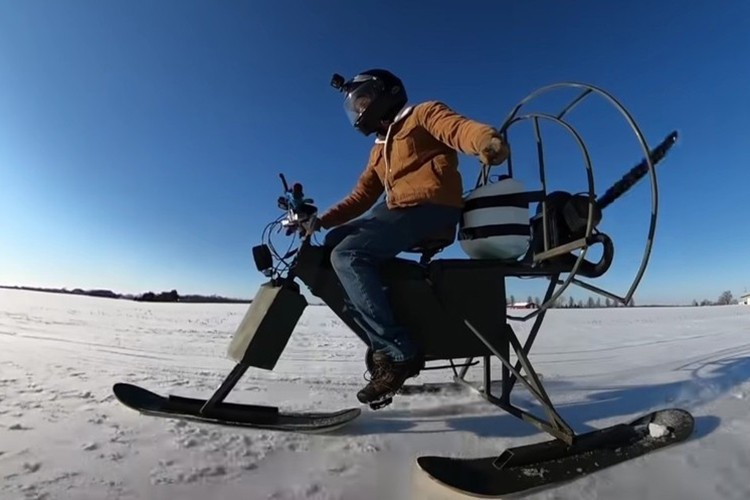 Peter says he will need to improve this ski bike further as it is quite unstable.
Peter said he would need ski bike improvement This is more because it is quite unstable. After all, traveling at more than 48 km/h in the snow with a propeller spinning behind without a protective screen is quite dangerous. Overall, this project looks like a lot of fun, and the boys seem to enjoy the process of assembling and testing it in the snow.
.