My Anh performed in Round Asean – Korea Music Festival broadcast on KBS on the evening of January 9 – Photo: NVCC
Within just one year of appearing, My Anh was invited to perform in the program Round Asean – Korea Music Festival broadcast on Korea's KBS, perform at Round Music Festival 2021 in Korea and Head In The Clouds music festival 2021 in the US and won the runner-up of the first season of The Heroes music competition year 2021.
Share with Youth About her "explosion" in the past year, My Anh said: "Until now, I still feel like everything is not true, it is still taking me a lot of time to believe all that has come. for me the past year is true, because it is so big and the events that I have dreamed of participating in since a long time ago".
It's not surprising that My Anh stepped out into the world with her music. Vietnamese music is increasingly standardized and internationalized, besides the market of older people, there is a music market for young people like My Anh. I just hope that My Anh, who is taking the first steps into the big world, still retains her quality.
Artist Thanh Bui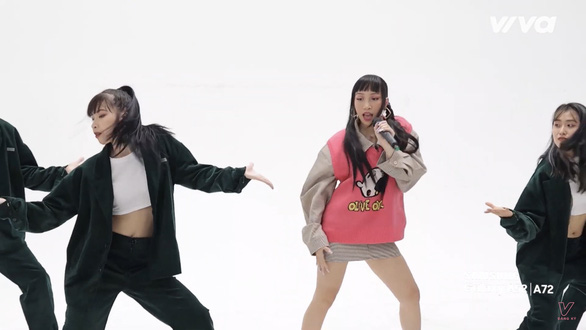 I know that I'm still very young
* Do great achievements come quickly and quickly overwhelm a 20-year-old girl?
– It is true that in my head I always believe and dream of participating in these events, so I will strive to be. I am a person that when I believe in something and want something, I will try to achieve it. But the fact that it came so early and so fast in a year really overwhelmed me. I can only say I'm so grateful for what I have be up to now.
Many times, even when I'm on that big international stage, I still wonder: "Why am I here? Am I worthy to stand here?".
That awkwardness worried me at first, but then I realized that when I ask myself those questions, it's also a way to remind myself where I stand and that there's still room for improvement. I also know that I'm still very young, I still have a lot to practice, complete.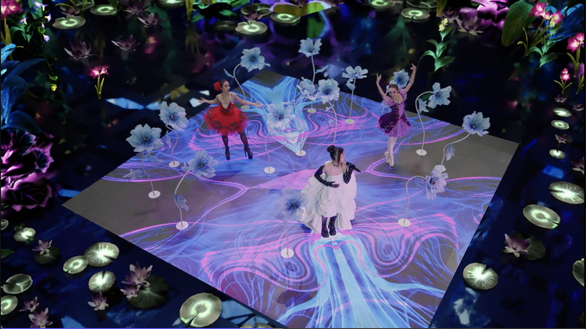 * Although My Anh and your parents (singer My Linh and musician Anh Quan – PV) were surprised by the great achievements that have come to you in the past year, you must have had a long process to prepare for today?
– The person I am today was probably prepared since I could not speak, when my mother let me go to the studio to listen to her sing.
Even the songs my father plays in the car on the way to school or the habit of turning on music every time I get in the car, waking up to turn on music, or my going to school at the Vietnam National Academy of Music… all All these little things in my life have gradually built up into a big thing more in me.
My parents never determined the musical path for me, did not direct me to what, but only helped me with very small things like that. But very small things like that also indirectly affect the way I think only music.
Previously, I also planned to pursue another industry. But because my parents let me develop naturally, it eventually led me to music very naturally.
My parents didn't direct me, but one day I suddenly found myself standing in the middle of a musical environment and immediately felt like I belonged in it.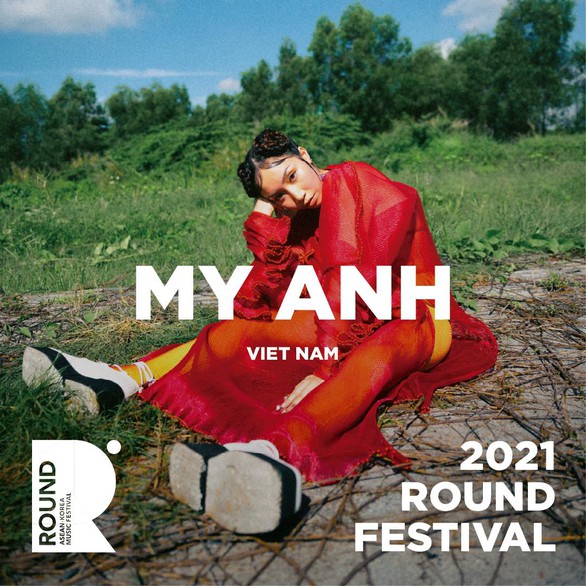 Happy to be a parent's child
* What is the milestone that took you from not thinking about yourself following music to strongly stepping into music?
– Deep inside me, I always knew that I wanted to follow this path but I tried to avoid it before. Until one day in 2020, I was able to perform a song I composed myself on stage – Got You – then I realized that was the path I wanted to pursue.
The feeling when performing a song I composed is very different, before that I only sang my mother's music or other songs composed by others.
The long journey of days sitting in the studio perfecting my composition and then bringing it to the stage, performing myself and witnessing the audience's reaction brought a lot of emotions to me.
* Do you still listen to your mother's songs now, a music that is "old" to your generation?
– Of course I listen to my mother's music. I didn't listen much in the past, but now that I'm older, I listen to it more.
People see my music very differently from my parents, but actually I find a lot in common in the way I make music and my parents make music. All of my compositions are inspired by the music of my parents.
Overall, I feel very fortunate to have parents who can share about music and art in general. We sometimes disagree on some things due to the generation gap, but I am always proud of my parents and very happy to be my parents' child.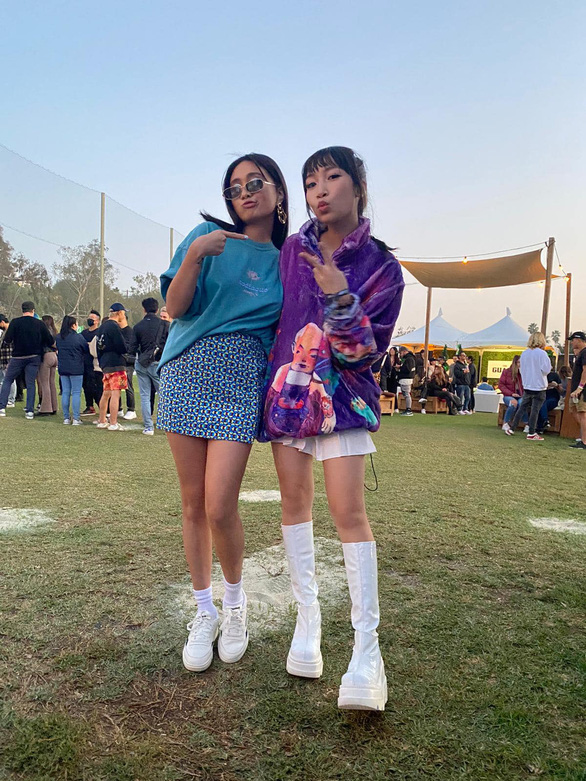 * How is the study of My Anh now when you are quite busy with music?
– I am studying marketing at the British School in Hanoi. I've been studying this field for a while but my music plans have been cornered so I decided to reserve a year, this 2022 I will focus on music.
I'm focusing on making albums. This year I will release my first album with most of the songs being my creations.
Many "sweet fruits" from My Anh
"As a mother, I see the development of My Anh every day, every month, every year and I am very surprised, I did not think that My Anh could reach such initial successes so quickly. For the family. Last year, I received a lot of "sweet fruit" from My Anh.
Everyone is very happy and proud. My mother-in-law once told me a sentence that I now feel is very true: "I don't know when Linh is successful, when Linh succeeds, Linh will be happier than when Linh succeeds".
Singer My Linh
.