There are young people who work through Tet with the desire to reach a better income even though they feel sorry for being away from their family.
Tran Quoc Anh (26 years old) learns to get used to the feeling of self-pity when he has to go to work on New Year's Day. Because this year is the 5th year he works through Tet. Quoc Anh is currently working at a hotel in Ha Tinh city.
Tran Quoc Anh shared that working through Tet helps him to earn 3 times more (Photo: NVCC).
The young man confided: "In the first years when I worked on New Year's Day, I also felt sad a lot, but then gradually I learned to get used to that feeling. Each profession has its own characteristics, and with the translation industry. The service that I pursue, working on holidays is no longer a rare thing.My job on New Year's Day is mainly serving guests staying in Spring, using food services at the hotel.
My workplace has a priority for remote employees, so the number of people who stay to work through Tet is not much. Each regular shift will start from 5:45 a.m. until 10 p.m. In some years, the shift time is longer, when the shift is over, it's already New Year's Eve.
The income for these working days is also better, with the salary being tripled, the lucky money is added and there are compensatory days off when the Tet holiday ends. I will send money back to my parents, then focus on completing the job well and continue to hope for other successful milestones in the new year.
Although I can't be with my family on New Year's Day, I will take advantage of the first days of the year to visit home. My family is always behind to encourage me because this is the job that I have chosen. That's what motivates me to try harder."
Tran The Nghia (23 years old, Tuyen Quang) also chooses to work through Tet but with an online form. According to this guy's share, because of the heavy workload at the end of the year, he had to "hug" to go home even though Tet had come.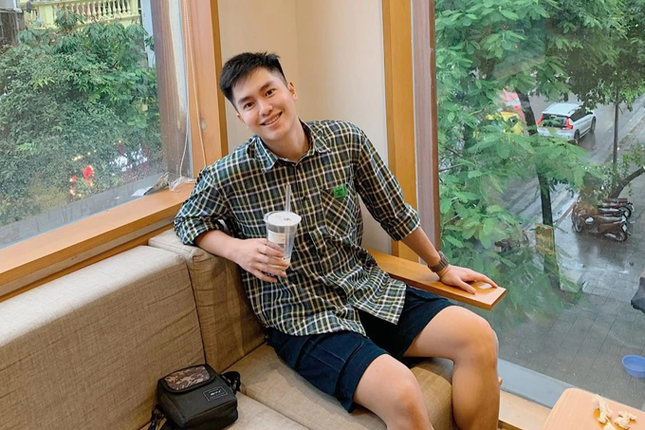 The Nghia works on New Year's Day with a comfortable mentality because his company allows remote work (Photo: NVCC).
The Nghia said: "I'm doing a Content Marketing position in Hanoi, but when Tet comes, I'm still busy running articles for unfinished projects, writing articles on the website and building communication orientation for the project in the year. New… The workload is quite a lot, so I accept to work online to complete everything well.
Deadline is quite thick and working with online form can face many obstacles when communicating, especially during Tet, but I still have to try because it's my job. Moreover, working hard will also receive a salary that is worth the effort.
Although I still feel a little sad when the Tet holiday is shorter than when I was a student, because this is my favorite job, I keep a pretty relaxed attitude, not too heavy."
Thanh Thao (25 years old, Nghe An) decided to stay in Ho Chi Minh City to work part-time during the Lunar New Year because she spent too much of her savings. Because if she returned to her hometown, she would not have enough money.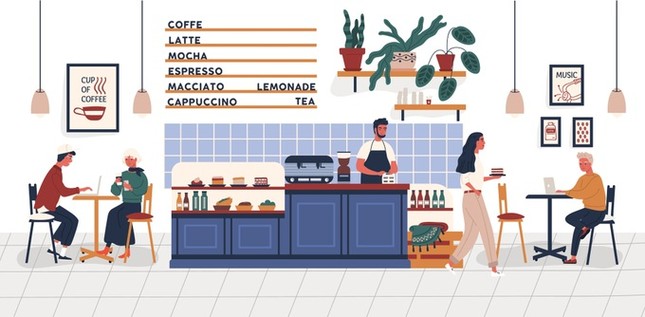 Working on Tet is also an experience that helps young people grow up and appreciate the time spent with their family more (Photo: Shutterstock).
"I didn't calculate the budget carefully, so at the end of the year I was "empty wallet". I got caught up in the discounts, and the trip with my friends also spent a good amount of money. Moreover, I also experienced it. a period of hospitalization, having to take time off work, so income is limited.
I plan to apply for a part-time job at a cafe that opens during Tet to earn extra income. I also called my parents and said that this New Year will be away from home, even though I am sad, I have no other choice.
I hope that in the new year, when I have some money, I will go back to my hometown to visit my family, making up for the time when Tet is not at home.
So, this is also a lesson about spending plans for yourself this new year. When doing anything, it is necessary to have a plan and save some money for unexpected things."
---
Original link: https://dantri.com.vn/nhip-song-tre/ban-tre-lam-viec-xuyen-tet-trai-nghiem-de-truong-thanh-20221224104800088.htm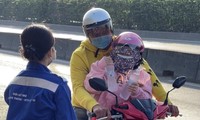 Young people in Ho Chi Minh City sow joy along the National Highway at the 'Gratitude Stop'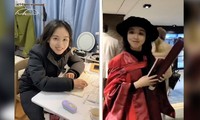 The video of a mother complaining about her daughter 'just learning not playing' attracts millions of views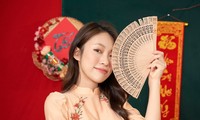 MC Khanh Vy shares what she has learned in the past year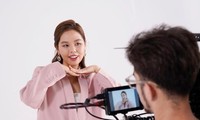 Reviewing career trends that attracted young people in the past year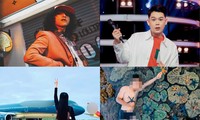 Young people create content: Issues that caused a stir in the online community last year
According to Tue Nhi/Dan Tri
.