Dieu Anh (24 years old, Hanoi) decided to go to cooking school after having an emergency due to stomach pain. She considers cooking for herself a skill to take care of herself.
Young people go to basic cooking classes to gain knowledge about nutrition and improve cooking skills. Image: Anna Pou/Pexels.
After a few lessons at the cooking class, Dieu Anh (24 years old, Dong Da district, Hanoi) mastered braised meat. She still has trouble making her own broth (colored water) from sugar, but is quite proud when her dish has a rich flavor, almost similar to her mother's cooking.
Previously, Dieu Anh never thought that she would go to cooking school. She believes that basic dishes such as braised fish, rib soup… have recipes online, just follow them. In addition, delivery apps are increasingly convenient, she can always fill her hunger no matter what.
Everything changed from when this office worker had a stomach illness that the doctor concluded was due to an irregular eating habit.
"During the time I lived with my family in the countryside, I rarely went to the kitchen. When I went to the city to study at university, I was tired when I started facing the kitchen. Looking at the bottles of cooking oil, fish sauce, mother salt. prepared by hand, I was bewildered because I didn't know how to use it," she said.
Cooking nightmare
According to Dieu Anh, during her four years as a student, she almost always asked her roommate to take care of her meals twice a day. In return, she took the job of washing dishes and cleaning the house. Some days when you are not at home, she chooses to eat at the restaurant, but she does not have enough motivation to roll up her sleeves and go to the kitchen.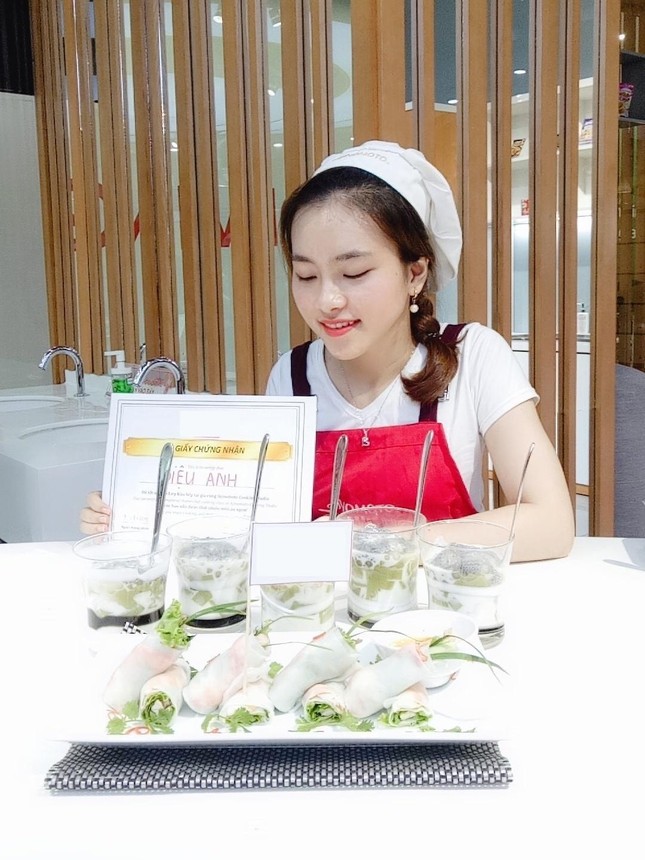 Dieu Anh attended a cooking class to take care of her own health.
When she graduated and went to work, she decided to move out to live separately to be comfortable in time and living space. Without the cooking support of friends, Dieu Anh was forced to get used to the dish of egg noodles.
Every day she wants to improve her meal, she goes to the restaurant or orders on the delivery app.
"On the food app, I have reached the diamond membership level, tried most of the restaurants within a radius of 5 km from my house," Dieu Anh said.
Until the end of 2021, her stomach pain hit in the middle of the night, she had to rush to call her friend to take her to the emergency hospital. The doctor concluded that she had gastritis, as long as the treatment was delayed, bleeding would occur.
Similar to Dieu Anh, previously, Thanh Thuy (23 years old, Nam Tu Liem district, Hanoi) did not have any cooking experience. Boiled eggs, boiled vegetables, boiled meat are all dishes that she can make.
"Those dishes are easy to make, but I can't eat boiled food forever," Thanh Thuy confided.
Not only feeling bored with repeated meals every day, Thuy also wants to go to the kitchen to show off her cooking skills for her lover. She enjoys working with her boyfriend in the kitchen, making delicious dishes and having dinner at home.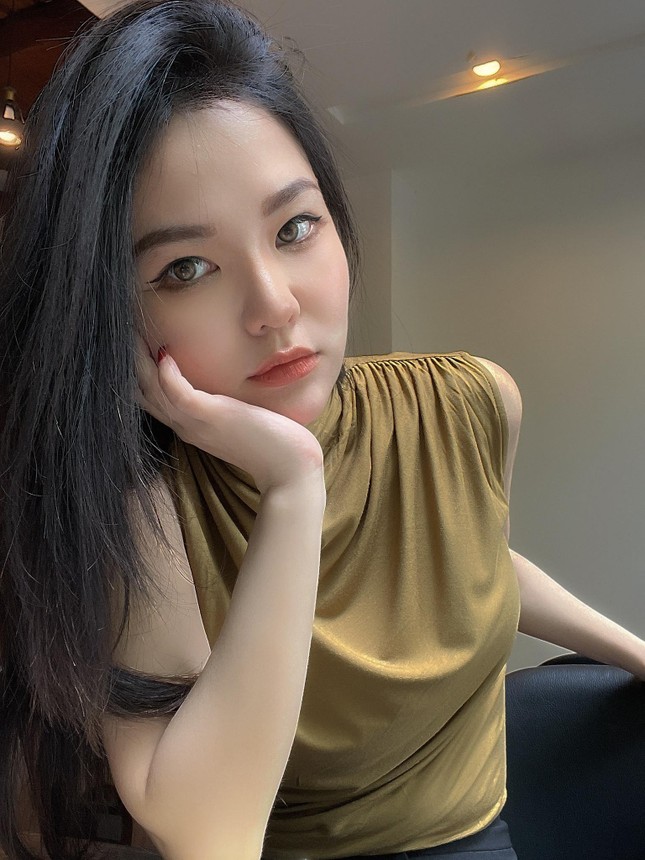 Thuy Trang used to consider cooking as "torture", afraid every time she stood in the kitchen.
"I used to refer to the recipe online, but the result was not as delicious as I imagined. Many times, gradually, I became more lazy in the kitchen," she confided.
Meanwhile, Thuy Trang (32 years old, Hanoi) also identifies herself as "order bride".
The number of times she entered the kitchen was very rare, only counted on her fingers. The daily meals are usually prepared by her mother. Without her mother, she could only order food outside of all three meals.
"I can stand for 9 hours in sales without getting tired, but standing in the kitchen for 3 hours is really torture," she confided.
She also said that she was afraid to hold a knife because she was worried that she was not skillful enough and would easily cut her hand. In addition, she also did not know how to control the fire on the stove, so the food was raw, burned, or cooked on the outside but still alive on the inside.
Learn to cook from braised meat to pasta
After being hospitalized and suffering from prolonged pain, Dieu Anh decided to join a cooking class on the weekend. This means that she takes the only time off of the week to make friends with food, spices, etc., however, she accepts to know how to take care of herself.
"The doctor told me to eat scientifically and control the nutritional composition of each meal. Cooking by myself will help me do that. I am very afraid of my illness getting worse. When I am sick, I am new. understand the meaning of health," she sighed.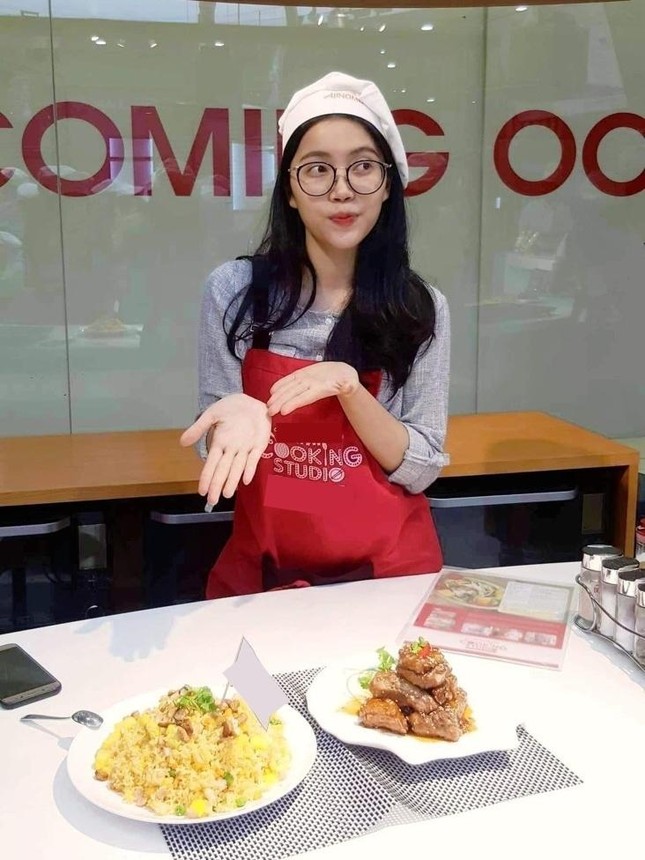 Thanh Thuy is proud of the dishes her family learned after the course.
During the lessons, Dieu Anh was guided by the teacher and let him practice making basic dishes such as meat, fish, and vegetable soup that often appear in the family meal tray. She said there is no need to learn complicated dishes, just mastering the rustic dishes like the right meal of her mother.
"My favorite dish is braised meat. This is a dish my mother used to make for me when I was a kid, so I tried to learn how to make it first," she said excitedly.
As for Thanh Thuy, after taking a cooking class for a while, she set up a social network account to share pictures of dishes she made with her own hands. With 90 posts, this account received thousands of interactions and followers. Previously, she did not expect that she would have a page to share about such cuisine.
Thanh Thuy said that when she initially attended the cooking class, she was very depressed and embarrassed by her own clumsiness. In the first lessons, she constantly encountered unexpected incidents such as cut hands, burns, being splashed with cooking oil in her eyes…
After a long time of being carefully guided by the teacher from how to hold a knife to how to handle oil splashes, she realized that her cooking ability had gradually improved. Currently, the kitchen has become Thuy's favorite area in the house.
"I'm not a food blogger but just want to share my passion for cooking with everyone. I'm also surprised to receive so much support. I used to be a clumsy person, now I know a little cooking. eat, I just want to say that anyone can do it," she confided.
If Dieu Anh and Thanh Thuy attended classes for traditional family meals, Thuy Trang was determined to pursue a longer course when she signed up for both Vietnamese and European cooking courses.
In a 10-session course with a cost of 3.5 million VND, she was taught how to make sauces and use spices. After learning theory, students will practice and take exams in groups. More importantly, she knows how to prepare and prepare before cooking.
Currently, she is able to master some basic European dishes such as pate and some pasta sauces. She keeps all kinds of noodle sauces in the refrigerator to prepare breakfast for the family.
"I not only want to learn to cook to cook at home, but also want to teach my children. Cooking is a basic life skill, helping each person take care of themselves. The age of technology develops, but the Self-catering is still essential for both men and women," she said.
Basic cooking class attracts students
"More and more young people are participating in basic cooking classes. Among them, there are children from 12 years old who have been sent to cook by their parents as a necessary soft skill" – that is his share. Luu Huynh Chau, chef and lecturer at the culinary engineering department at a vocational school in Hanoi.
Anh Chau said his students want to master basic cooking to take care of their families or themselves. You are 18-25 years old, many of whom are office workers, go to school on weekends, after work.
Chef Chau is teaching from beginner to advanced level – a program for groups of trainees working in restaurants and hotels. Each level of teaching has its own difficulties, but for him, the elementary class requires the most meticulous instruction because most students are like "blank pages" for cooking.
"When instructing you, I feel like I'm seeing my own image from decades before I started my career. Many of my classmates are still very clumsy in both how to hold knives or can't distinguish between different types of knives. vegetables, meat, fish…", he said.
Accordingly, he must teach young people from the step of choosing food. Preliminary processing and cleaning of ingredients also need to be done slowly, making it easy for students to observe and follow.
At the processing step, this chef must monitor each person, instructing how to increase and decrease spices to get a standard family dish.
Sharing about the tuition fee, Mr. Chau said that students can register to learn by dish, each dish has a different tuition fee. For family dishes such as braised meat, braised fish or vegetables, soup, the cost is about 1-1.5 million VND/dish/student.
Each dish is studied in one session, the time depending on how long the dish is cooked. For some more difficult dishes, need more know-how such as hot pot, roast duck…, students need to pay higher tuition fees and this class is only for intermediate level.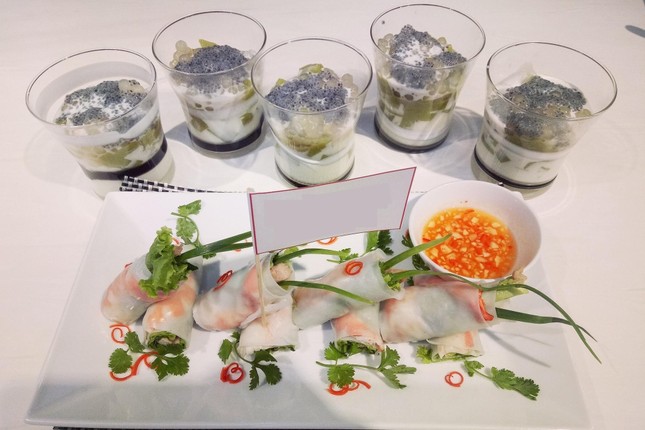 The spring roll dish was completed by Dieu Anh in the classroom.
Still follow BMCYoung people in the UK are also flocking to cooking classes because they consider it one of the important survival skills.
60% of the students in cooking classes in this country are between the ages of 25-30. They often sign up when they read the social media posts of nutrition centers.
Courses are usually divided into 3 levels: basic, intermediate, and advanced. Each course lasts 5-10 sessions. Cooking classes usually fill up 1-2 weeks before starting.
---
Original link: https://zingnews.vn/nhung-nguoi-tre-phai-di-hoc-lop-kho-thit-luoc-rau-post1374641.html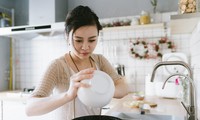 Many young Chinese people struggle to cook for themselves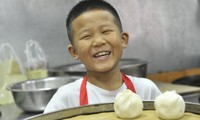 Chinese students will have cooking class at school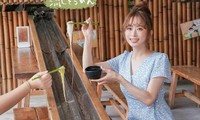 Taiwan's youth are interested in 'lost' noodles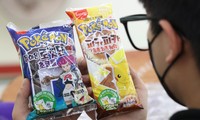 Pokemon bread 'causes a fever' with young Koreans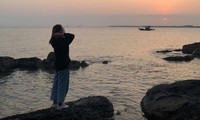 5 ways to help young people cope with trauma
.