Interested artists of the day: Xuan Hinh, Le Trang, Thanh Lam
* Xuan Hinh spoke up about the rumors that she had passed away
Recently, social networks spread information about artist Xuan Hinh's death with words of mourning. In particular, the posts also include images of the male artist in the hospital, causing many people to be confused and worried.
However, this is just false information to catch likes and views. On her personal page, artist Xuan Hinh confirmed that she is still healthy.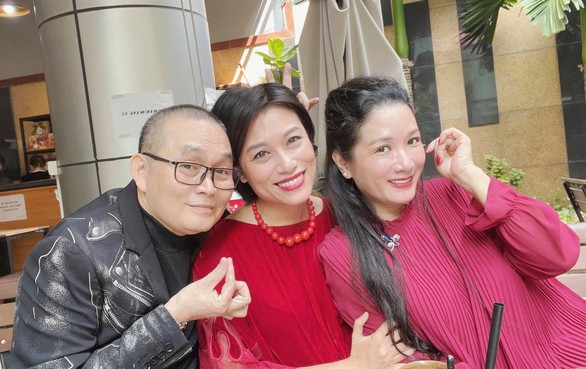 Xuan Hinh posted a picture refuting false rumors – Photo: Xuan Hinh Fanpage
Xuan Hinh posted a photo and information for colleagues and fans to feel secure at noon on October 26: "Post the latest picture, taken 5 minutes ago for your peace of mind".
In addition to comments criticizing those who spread false information, the audience sent their best wishes to artist Xuan Hinh and his family.
* Le Trang sings Love you Remember Phi Nhung in Mysterious Singer
In episode 27 of the show Mysterious Singer broadcast on the evening of October 25, actor Le Trang – the mysterious singer role – caused emotion when singing the song Love you (composed by Nhat Ngan) in memory of the late singer Phi Nhung. In particular, in the resounding part, Le Trang composed a piece and sang to express her affection for the late singer.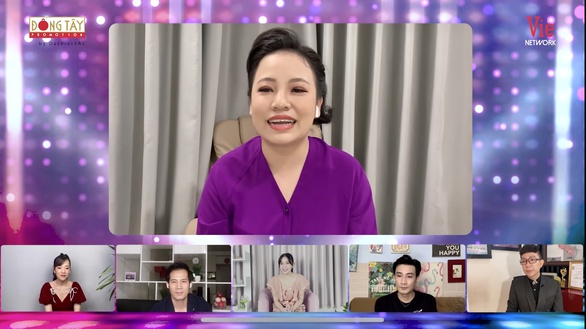 Le Trang makes artists and audiences miss the late singer Phi Nhung – Screenshot
Love you It is also a song successfully performed by Phi Nhung. Listening to this song again, Long Nhat, Kha Nhu, Chi Thien and other artists participating in the program could not hold back their tears.
Le Trang said that she was a "hard fan" of Phi Nhung before, and all of Phi Nhung Trang's songs knew all of them. Every time Phi Nhung performs, she can arrange the time for Le Trang to go with the fan club.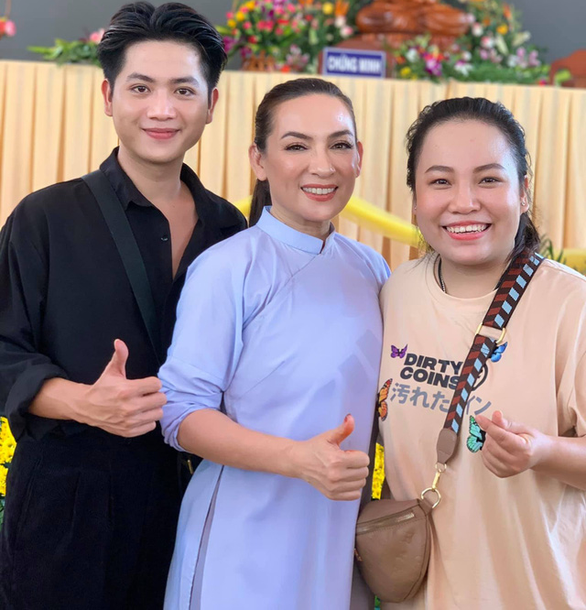 Le Trang (right cover) idolizes singer Phi Nhung since she hasn't followed art – Photo: Fanpage Le Trang
"It should be called the late singer Phi Nhung, but I ask for permission, I still call her sister Phi Nhung. Because in my heart, you are still alive" – ​​Le Trang shared.
In this program, singer Ngoc Son also suddenly appeared as the mysterious singer No. 5. Before that, Ngoc Son and Phi Nhung were members of the home team of this program.
* Music path back to meritorious artist Thanh Lam
After a hiatus due to COVID-19, the program Music path No. 2 will return with Meritorious Artist Thanh Lam and two special guest singers, Trong Tan and Viet Hoan. These two vocalists have collaborated well with Thanh Lam through many songs.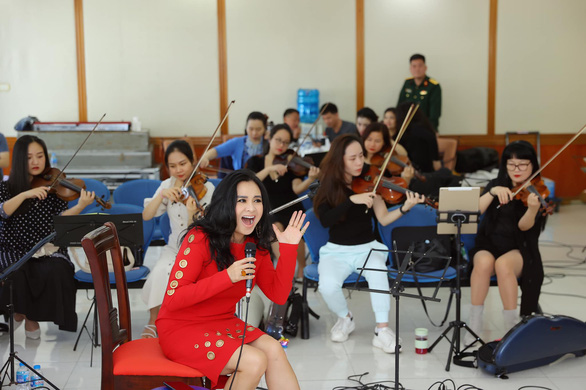 Singer Thanh Lam practices for the program "Musical Road" – Photo: Fanpage Doan Thanh Lam
On her personal page, Thanh Lam shared a picture of herself and the artists practicing for the upcoming show. She also hopes that the program will bring energy to win the pandemic together.
She wrote: "This is also the show after nearly a year during the pandemic, also the opening show for the comeback, the artists who have been trained to sing, feel so happy… A collective of so many people. yearn for a job, miss the stage, miss the audience… want to sing with all that's been stored up in my heart!".
Music path No. 2 takes place at 20:10 on October 30, at the Vietnam-Soviet Friendship Cultural Palace and is broadcast live on VTV1.
* Moscow – The season of changing leaves will connect The taste of friendship
From October 28, the movie Moscow – The season of changing leaves will connect the movie time frame at 9pm on VTV1. Movie The taste of friendship Season 2 will end at episode 65 on the evening of October 27.
Hong Dang, Hong Diem will meet the TV audience again when playing the main characters in the movie. The film is directed by People's Artist Trong Trinh.
Trailer of the movie "Moscow – The season of changing leaves" – Source: VTV
Movie content Moscow – The season of changing leaves revolves around two main characters, Minh and Phuong. They had a very beautiful first love, but because of an accident, it was unfinished. Meeting again in the middle of the capital Moscow after many years of separation, they are still as moving and rejoicing as the first days. But now they are separated by title, status and money…
The film is expected to be 7 episodes long, with the participation of: Viet Anh, Phuong Anh, Meritorious Artist Trong Trinh…
.