From left to right: Xuan Bac, Quach Ngoc Tuyen, Tran Hoai Phuong, Phuong Loan
Brilliant night won 2 prizes at Santa Fe Film Festival 2022
Brilliant night just won 2 important awards at Santa Fe Film Festival 2022 including Best Story (best story) and solve Best Performance Female (Best Actress) for Nha Uyen.
Santa Fe . Film Festival is one of the independent film festivals in the US, first held in 1999. This year, the festival has 168 films from 36 countries participating.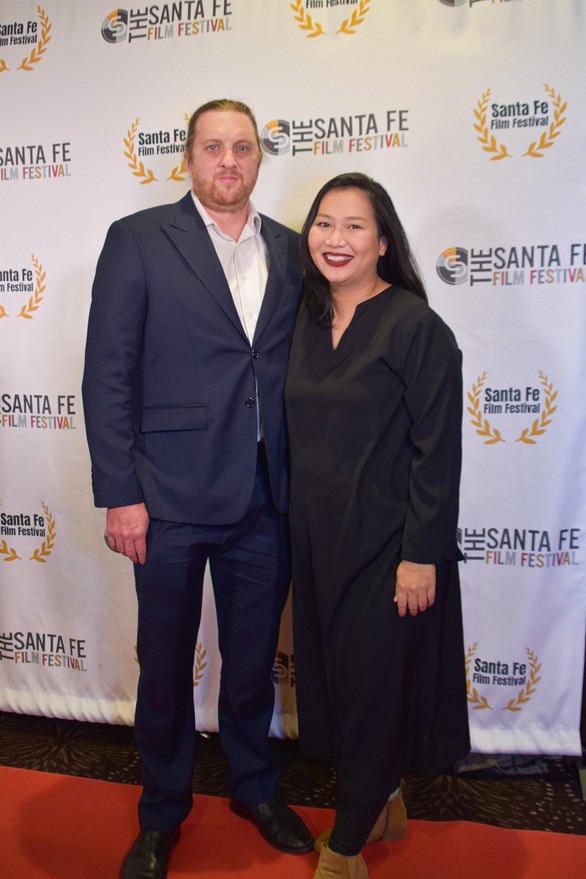 Directors Aaron Toronto and Nha Uyen at "Santa Fe Film Festival" – Photo: BTC
Brilliant night Directed by Aaron Toronto, Nha Uyen wrote the script and took the lead role. The film also has the participation of Kien An, Phuong Dung, Xuan Trang, Diem Phuong, Kim B…
The film is emotional with the character's identity as well as a meaningful message about the problem of fighting domestic violence. The story is close and the context is Vietnamese-style through the hands of an American director who has lived in Vietnam for nearly 20 years.
"Finally, I have the opportunity to promote Vietnamese cinema in my home country. Above all, I am touched and proud to have introduced the talented people of the crew. Brilliant night to the American independent filmmaker community," said Aaron Toronto.
Nha Uyen – Aaron Toronto's life partner – couldn't hide her joy when she was named in the category Best Actress.
Brilliant night released by CJ HK Entertainment, scheduled to premiere in 2022.
Behind-the-scenes clip "Bright night" – Source: CJ Entertainment Vietnam
Xuan Bac has COVID-19
Recently, the wife of male comedian Xuan Bac shared information and photos announcing that her husband was positive for COVID-19.
This information quickly received many greetings from colleagues and fans with wishes for a speedy recovery.
Currently, artist Xuan Bac is self-isolating at home and being cared for by his wife.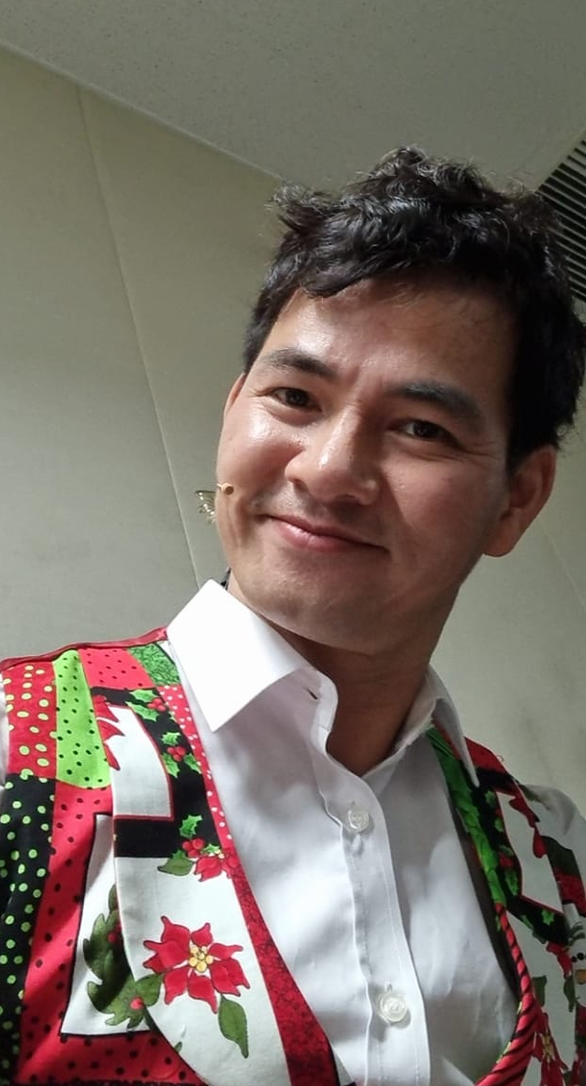 Artist Xuan Bac – Photo: Fanpage Nguyen Xuan Bac
Recently, many artists have reported being positive for COVID-19, causing their work to be delayed, affecting the overall progress of the projects that the artists participate in.
The wife of the late comedian Chi Tai hands over the house of love in the Central region
Recently, singer Phuong Loan – the late wife of comedian Chi Tai – and other artists came to Quang Nam to give 13 houses of love out of 36 built from the Chi Tai Charity Fund.
Phuong Loan said that she spent the whole day visiting only 13 houses and Hiep Duc Nursing Home – a place to raise lonely elderly people, where every time artist Chi Tai sings and dances with them.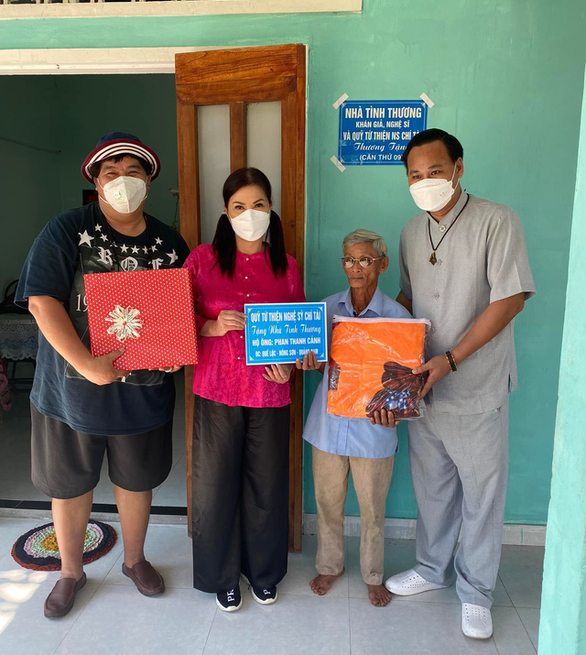 Phuong Loan (2nd, from left) gives houses of love to people – Photo: Fanpage Chi Tai Phuong Loan
Singer Phuong Loan returned to Vietnam from mid-February 2022. It is expected that the female singer will have about 1 month to handle some work related to the charity fund, her husband's house, and release an album containing Chi Tai's compositions.
Tran Hoai Phuong replaces Miss H'Cuc Eban to participate in the contest Miss Eco International 2022
On the official fanpage of Miss Eco Vietnamthe organizers announced Tran Hoai Phuong – 3rd runner-up Miss Eco Vietnam 2022 – will replace Miss H'Cuc Eban, representing Vietnam Miss Eco International 2022 (Miss Ecotourism International) taking place next March in Egypt.
The reason H'Cuc Eban missed the appointment with Miss Eco International 2022 was because of immigration procedures, as well as H'Cúc Eban's desire to improve her English ability.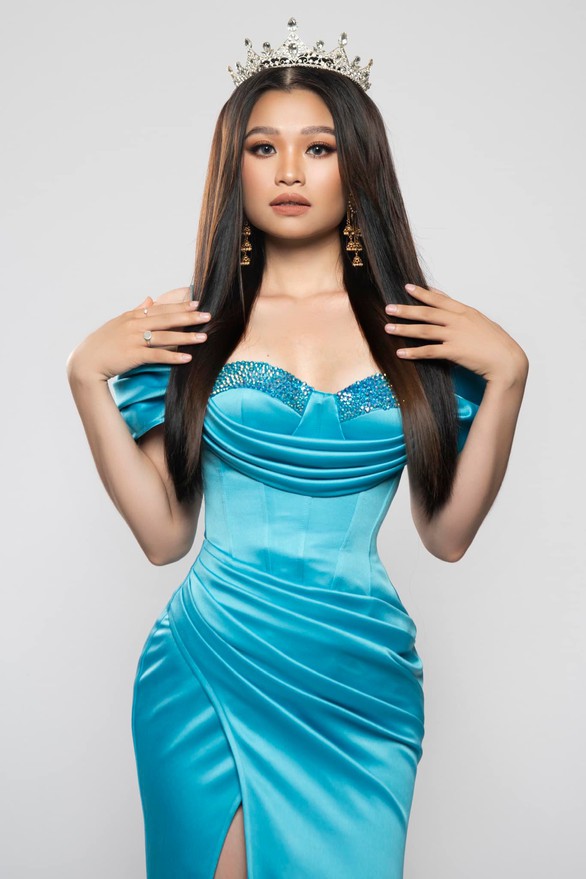 Tran Hoai Phuong is highly appreciated for her English ability – Photo: Fanpage Miss Eco Vietnam
Runner-up Tran Hoai Phuong is 1.73m tall and has a face with a Western hybrid. She is appreciated for her English ability.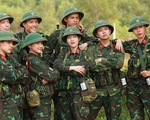 Hoa Minzy, Do Mixi, Minh Tu… join Sao to join the army
.