Xiaomi first launched the rice cooker in 2016 and it was very popular in Asia, recently the MIJIA Smart Rice Cooker 3L version.
The Xiaomi rice cooker is one of their most popular smart home products. Even when sold to a difficult market like Japan in 2019, this product is still popular. Recently, Xiaomi has raised funds for the latest model of rice cooker MIJIA Smart Rice Cooker 3L.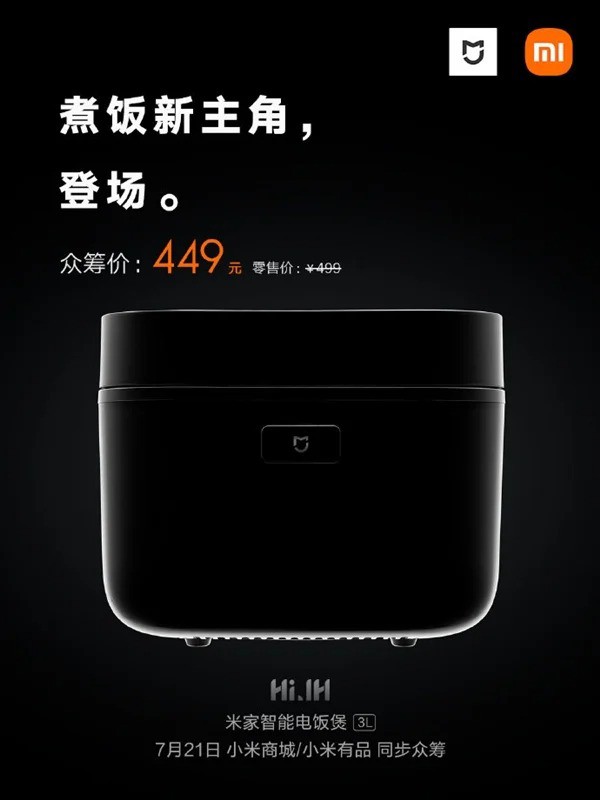 As the name suggests, this product has a volume of up to 3L similar to the MIJIA Smart IH Rice Cooker 3L being sold for $ 54. However, this new version comes with the same screen on the top as the MIJIA 1S 3L high-frequency rice cooker, which costs $154 more.
The new product is equipped with IH Surround heating technology and spherical valve design, making the rice more flexible and sweeter. It also has a 3mm thick base material lining, and the surface is coated with a new generation Daikin PFA powder non-stick coating. Especially, this new rice cooker is equipped with NFC technology so that you can operate the gadget right from an NFC-enabled smartphone. It is also controlled via voice when integrated into Xiaomi's smart home ecosystem. The price of MIJIA Smart Rice Cooker 3L is 77 USD but is fundraising for 69 USD.
.