Rapper Wowy (Nguyen Ngoc Minh Huy) – Photo: CJHK
Raps artist and actor Wowy (32 years old) is gaining public attention through the antagonist role in the movie Rom and the role of Rap Viet program coach. He has 14 years of experience in the rap world, nicknamed "Old Man".
Ever nearly burned the house people and regret
* In the Chest, his heroic hero directed the burning of the apartment. In real life, he revealed that he almost burned someone else's house. How was the incident?
– Back then I was a minor. I hold a bucket of gas. I splashed gas on the door. At that time, I did not think much. I just thought to throw fire in and the house caught fire. But at the scene, something I never expected happened. It was gasoline that fell on the steps, spilling out onto the road to where I stood.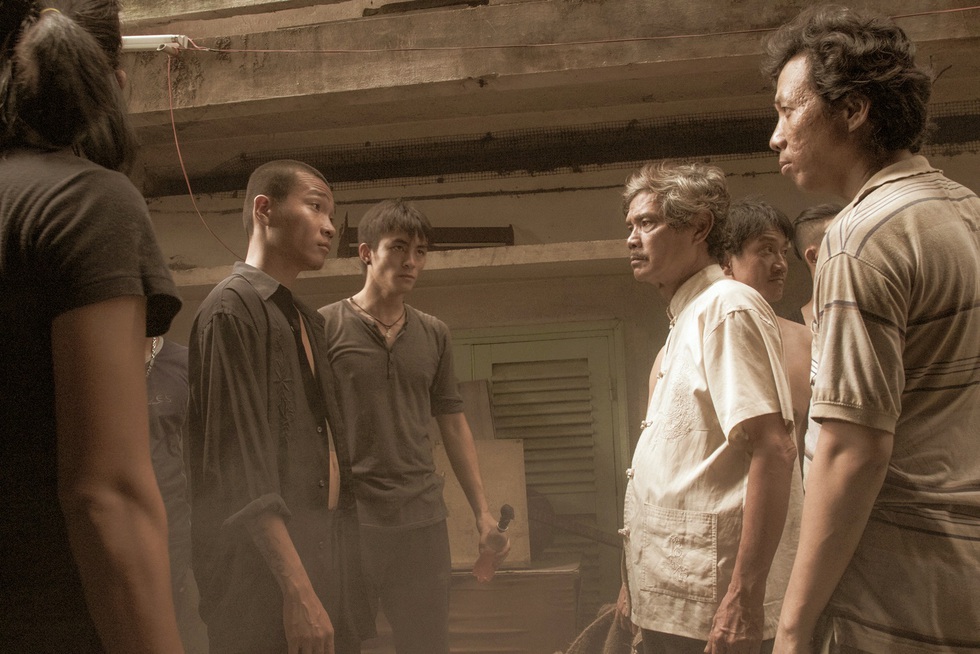 Wowy as the big brother of the movie Rom – Photo: CJHK
Then when I lit a piece of paper, it suddenly went out. I still put it back twice. But when I threw the paper out of my hand, fire suddenly rose out of the air and spread to the ground.
When I found that out, fire reached my feet. I run away, find my hand hot. I turned to look and it turned out that I was holding a whole bucket of fire. I let go of it and kept running.
Fortunately, I didn't get burned and no one died in that incident. The moment the paper went out earlier, I understood its meaning, but I tried to do it. Consequently, I can myself burn.
When I told it, the scene sounded surreal. But I don't encourage people to do that.
* Do you regret the incident?
– I'm not happy with what I did. Fortunately nothing happened. I hope that in the future I will be able to detect "signals" like "paper off fire" so as not to do something wrong.
* Are you afraid the audience will equate you with the character – a mean, violent man?
– Maybe someone will think so, but they don't know the truth. Actually, I also hope people have the same misunderstanding, let them believe that what they see in the movie is the reality of life and the movie does not support that.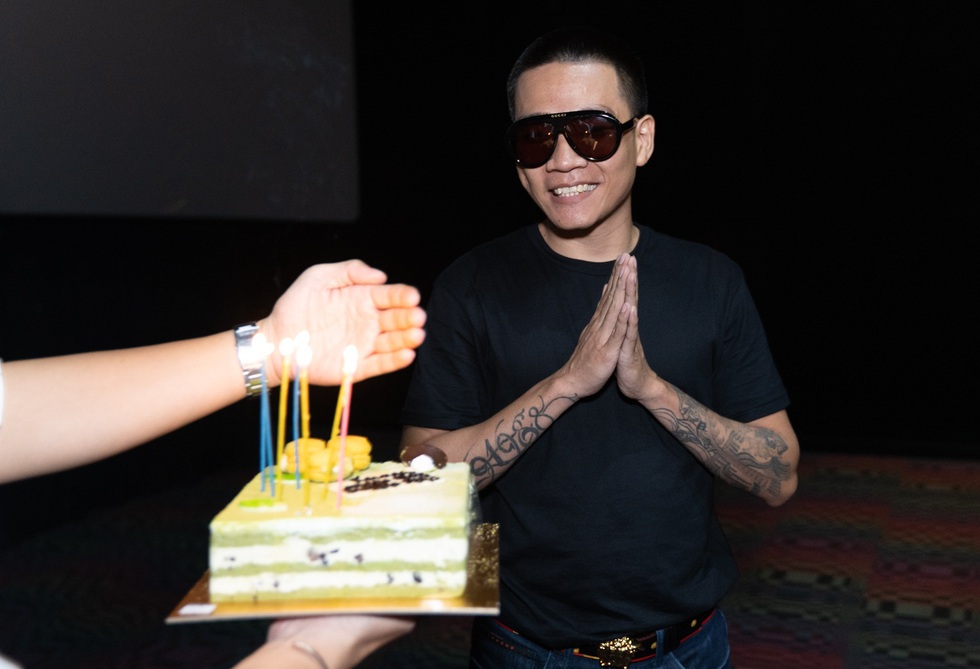 Rom and the program Rap Viet brought Wowy closer to the audience – Photo: CJHK
Movie depicts the truth naked, spectator can you stand it?
* He plays many scenes, together with actor Anh Tu Wilson (as Phuc), are menacing, threatening quite violently. How do you feel about this young co-star?
– Tu is a parkour player, so he plays well in dance, acrobatics, and falls. Rom is his first time acting so it's "bloody". I am also happy to have a young person with such fire. Tu is always at a disadvantage in everything. There were scenes where he suffered: flying down from the first floor, being thrown with a hammer to his head …
* Chest used to have had a problem with appraisal prior to theaters. When it hit theaters, the film was controversial about quality. What do you think about this controversy?
– The artist always wants to describe the naked truth but encounters many obstacles, especially the stamina of the viewers. People want to find the truth, but do they dare to look directly at the truth? I think director Tran Thanh Huy tried his best to expose social reality through this film.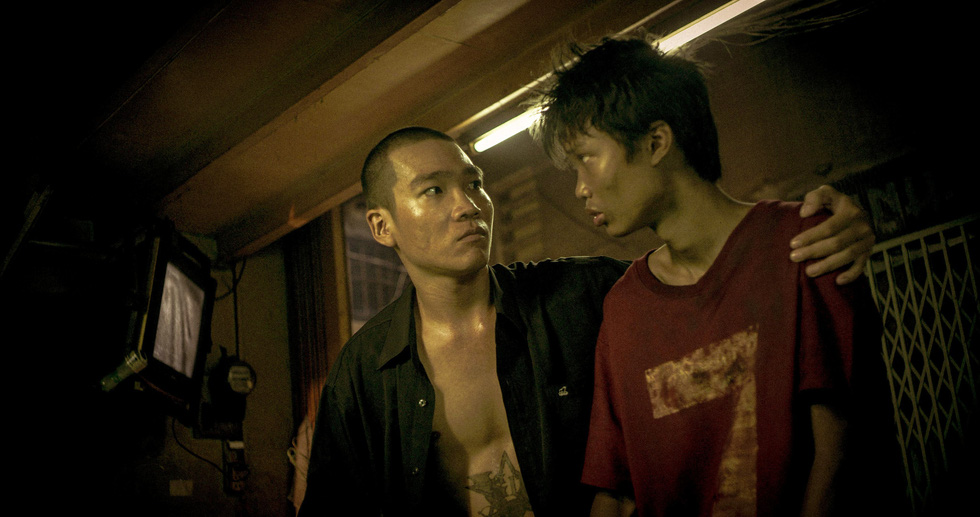 "People want to find the truth, but do they dare to look directly at the truth?" – Wowy – Photo: CJHK
* In the past, what choice made you who you are today?
– I think that's stubborn. Many years ago, when MTV went to Vietnam, they chose the song My Two Worlds to put on television but offered to change the lyrics accordingly. I disagree and the song is not posted.
Now, I have learned flexibility. When my "Run" was chosen as the soundtrack of the movie Rom, I accepted some changes so that the song would fit with the movie according to musician Ton That An.
Post Run has just released a new MV with a "slow running" version. MV director, Andy Nguyen, wants to change again with the version of Mr. Ton That An. And Mr. An also has to accept to fix it to suit the new MV.
Artists respect each other but each has an ego. Almost everyone is upset when the work is edited. In my opinion, the Run in the show in Busan version is the one with the best artistic value that best shows the content of the movie.
Unfortunately, the audience did not hear that version later. But I understand that everyone has to be flexible to work.
At Rap Viet, I fight for my contestants
* Speaking of stubbornness, I want to mention the program Rap Viet, where he is not afraid to express conflicting views with his colleagues.
– When playing, what a coach has to do is fight for ideas, for his contestants. When the contestant was acting, I stood, not sat. I want to fight with them.
Whether it's the judges or the other coaches, I will fight for them to agree with my team contestant's idea.
People may think I'm a cool person, but for me, that's the right thing to do.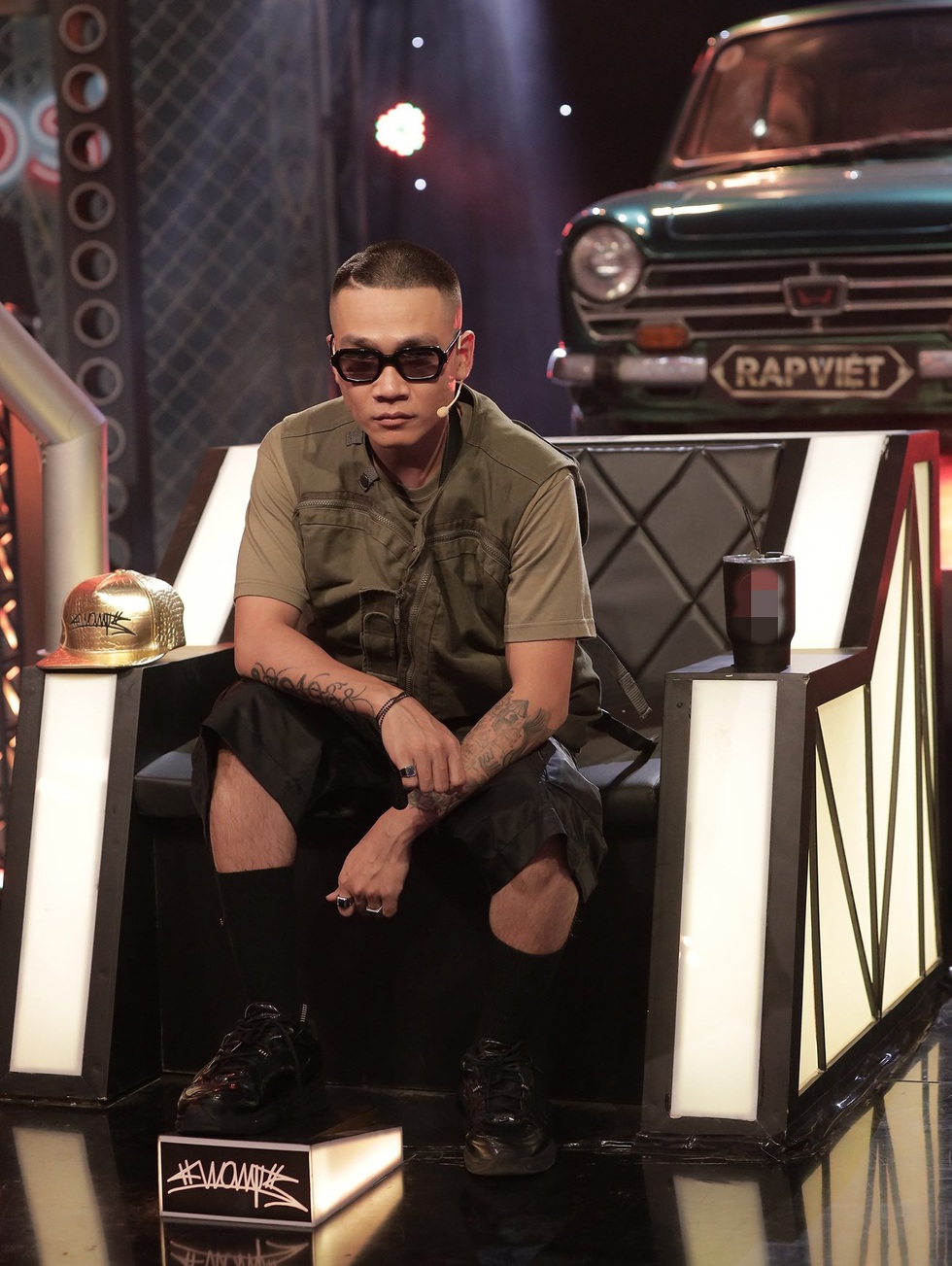 Wowy in the Vietnamese Rap show – Photo: VIE CHANNEL
* Thanks to rap programs, rap has also become closer in the public eye. What do you think about this change?
– When I have Rap Viet, I feel very happy. In the past, it was difficult to hold rap shows. In 2016, I myself held a show that attracted 3,000 people, with a license but still stopped halfway. I am misunderstood and damaged by many people money is huge.
In Vietnam, rap artists often perform at bars or some events. They have not been recognized for their labor force. In foreign countries, rap artists can perform at major music festivals. I hope the Vietnamese rap artist will have the chance to perform in front of dozens thousand people.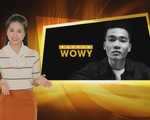 24h entertainment: Meet rapper Wowy – "Old Man" of the Vietnamese rap community
.