Hong Anh and Thai Hoa play the role of Hanh and Ngoc, a couple who are quite charming. – Photo: Vie Channel
Viewers laughed at the jubilant of Nga and Bau – two members of the family, though big, but have a shallow, childish mind.
And kHitting two Ngoc when he helplessly watched the two brothers Chau and Bau rush to hold their hair, quarreled right after his father died, cried when the youngest brother Du after long years of pent-up emotions exploded and let go of blame hook father with elder brother.
At this moment, Ngoc could only utter pain: "Good and bad is my father. Father is also very pitiful, do you know …" and could not help but slapped Du a very painful slap. With the pain left, Ngoc stood still …
Many movie viewers sympathized with the story that the Apple Tree Blossoming. Diep Bang's audience rewrote their feelings after watching episode 2 on YouTube: "A movie worth thinking about. Everyone has a fate, a wrath in people … unfolded ".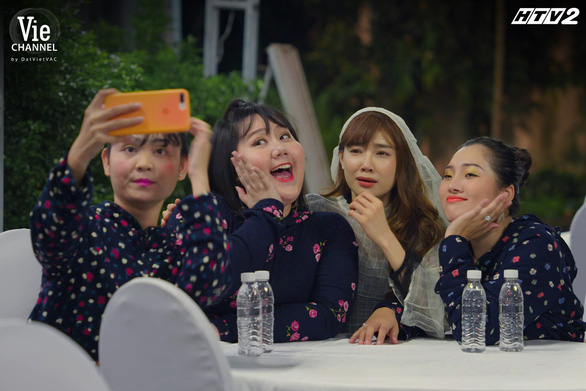 The friends of Bau are doing "too much" – Photo: Vie Channel
Or as Trinh Nguyen's opinion: "Going to episode 2 is to cry. The part of Song Luan is so good, in real life, there are certainly many people in the same situation as Du. The people we call are father, but sometimes we can't let go. , it is not considered father ".
In addition, many audience members praised the dialogue between Thai Hoa (as Ngoc) and Song Luan (as Du) as My Linh's opinion: "This episode Thai Hoa and Song Luan are excellent, immersive is terrible", "The Song Luan line is so excellent" …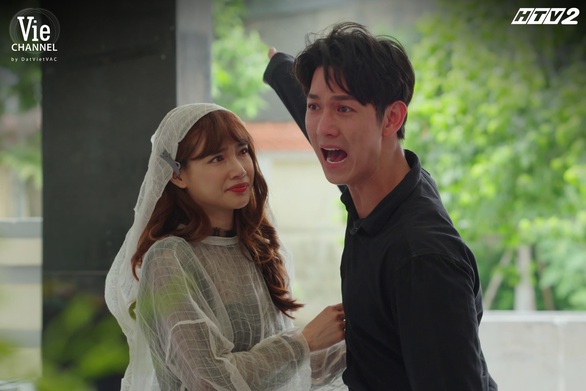 Surpassed all his thoughts about his father – a good scene of Song Luan – Photo: Vie Channel
Two episodes passed, the audience was also quite surprised with new images of Nha Phuong (as Bau) and Truong The Vinh (Nga).
A Bau put on his clothes like no other. His thinking is shallow, superficial, he just "loves boys" is fast.
A fat Ivory, greedy, gambling … Two "bad" characters, but the audience fell in love with the cute and natural acting of Nha Phuong and The Vinh.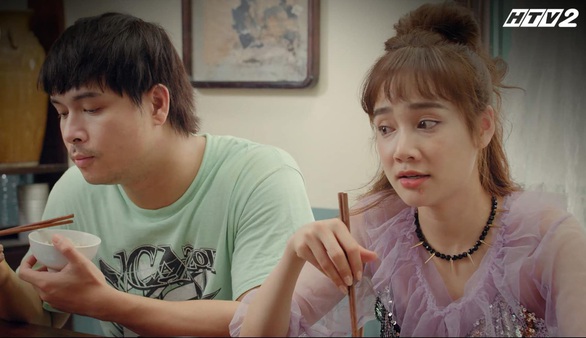 The new creation of The Vinh and Nha Phuong in the film surprised the audience – Photo: Vie Channel
And it is impossible not to mention the impressive return of drama series by two veteran actors Thai Hoa and Hong Anh. They form the very charming Ngoc – Hanh couple.
"I am used to the image of Thai Hoa in harmony, but I did not expect the actor to act too well", "Thai Hoa is too good", "Sister Hong Anh expresses too …" – commented by the audience.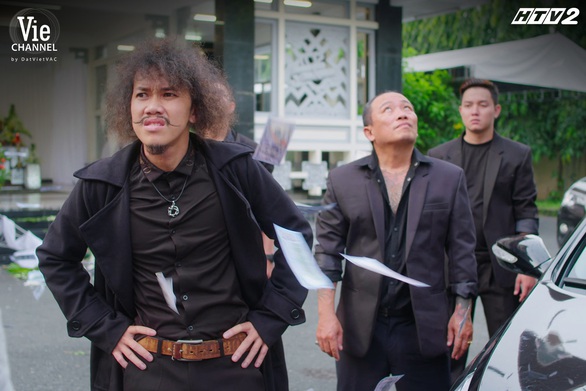 Go crazy – the scene is quite interesting in episode 2 The Apple Tree blossoming – Photo: Vie Channel
The apple tree blooms There is a long way to go to conquer the audience. But in the first two episodes, the audience has begun to rekindle the hope that there will be another favorite family drama, as the audience opinion Diem Huong Huynh Thi: "Looking forward to the day when the apple tree bears fruit".
The apple tree blooms 70 episodes long, Vietnameseized from the movie What's wrong Poong Sang of Korea, performed by director Thach Thao, is broadcast on Vie Channel – HTV2 at 20h from Monday to Wednesday every week.
Episode 1 of the movie, when it was posted to YouTube until 9am on April 7, was ranked 14th in the top video most watched and most interested in YouTube Vietnam with over 700,000 views, receiving more than 1,000 audience comments.
In episode 2, just posted to YouTube on the evening of April 6, it reached over 130,000 views, over 700 feedback.
.