Today's coffee shop is not only a place to meet friends, entertain on weekends, or enjoy drinks, but also a favorite place for young people to study and work.
Along with the development of social life, it is not surprising that today's young people choose the space of a cafe as a place to study and work. In an age that requires innovation and creativity, it is necessary to expand or change the workspace.
In big cities like Ho Chi Minh City, Hanoi, Da Nang…, many coffee shops have upgraded, not just a place to enjoy drinks or chat, they build their own "co-working space". (co-working space – PV) because most of the young people who come to the cafe have the need to study and work.
To deal with the workload and exercises a lot every day, it is normal for young people to even sit 7-10 hours at a coffee shop.
Young people choose coffee shops as a "co-working space"
Previously, in addition to working from home, the library was the first place that was thought of and the choice of many people when they needed to change their space. However, according to current observations, the number of people going to the library to study and work is not much anymore, including the big libraries in the city.
The library is no longer the first choice when young people want to change their workspace (Photo: Freepik).
Le Nhat Hanh Lan (final year student at FPT University in Ho Chi Minh City) shared: "I always choose a coffee shop as my place of work, even if I have free time to study by myself, I also go to a coffee shop. In the past, I've tried working at the city library, the school library or the self-study rooms, but the space there is quite tight for me."
Along with that, Van Anh (office worker) shared: "I worked under regular office hours with a boring office space every day, so when I have an overtime job, I always go to a cafe. I didn't choose to stay at home because I find it quite similar to being in the office, there's not even anyone to work with."
Working at coffee shops is really the first choice at this time when on search pages, the keyword "deadline place" is always associated with the address of the coffee shop, not anywhere. any other.
Working culture in coffee shops is widely applied in many fields, so it easily becomes a trend. Whatever your job, a journalist, a content creator or a teacher, photographer…, a coffee shop is the perfect place for you if you love and appreciate freedom or character. creation.
Magical environment creates pressure and motivation
Twitter CEO Jack Dorsey once shared: "We encourage people to work in an open environment because we believe in magic – when people accidentally bump into each other and teach each other new things."
A coffee shop is such a magical environment. This place is suitable for young people who desire a more comfortable working environment, more energy, suitable for producing good ideas.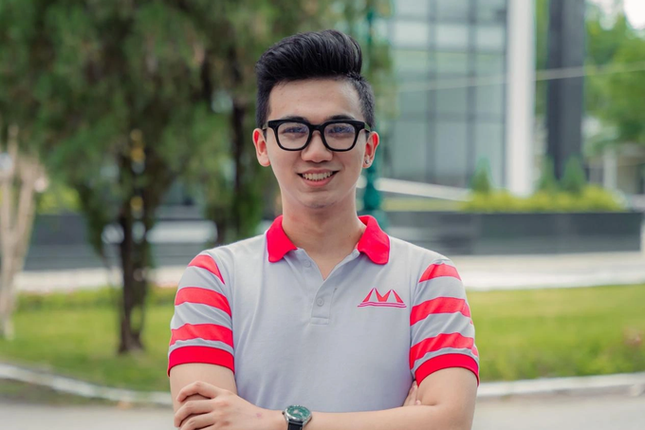 Ngoc Toan is more motivated to work when he comes to the cafe (Photo: NVCC).
Sharing the benefits that this environment brings to her, Ngoc Toan (2nd year student at Danang University of Economics) said: "The cafe with its large and airy space makes me feel at ease. I also often go to cafes specifically designed for work, so the space is also quiet, seeing everyone is working hard, I will be motivated to want to work more than".
Having the same opinion as Ngoc Toan, My Hanh (2nd year student of Ho Chi Minh City University of Medicine and Pharmacy) shared that she is a person who really likes to "run deadlines" at a cafe. In the days before the exam, she seemed to be at the cafe every day to study and she often sat through the night or at least until 2am the next morning.
"Study at a cafe is easier to memorize. When at home, I am distracted by the attraction of my phone, at a cafe there will be many learners like me who will urge me to concentrate on studying more at home. ".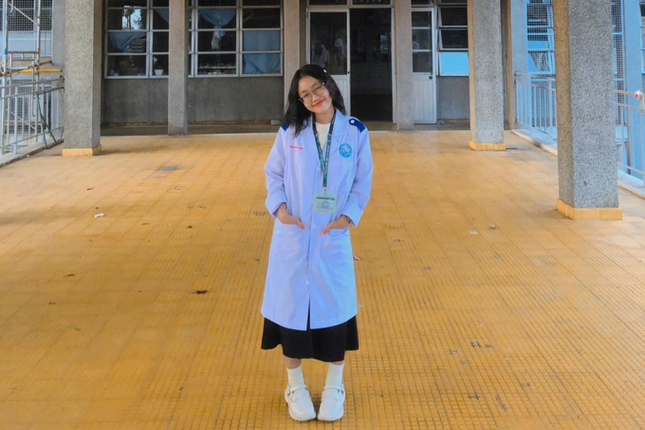 Female student My Hanh likes to study for exams at a cafe (Photo: NVCC).
Young people do not regret money to have a suitable place to "run the deadline"
A coffee shop is a suitable space for studying and working, but there is still the problem of the amount of money you have to spend for one study at a coffee shop.
In big cities, the price for a glass of water on the market today ranges from about 35-70 thousand VND. Even coffee shops that specialize in "running the deadline" space will often be open 24/24 and have higher-than-normal drink prices or there will be an additional surcharge.
With a high frequency of studying at coffee shops, My Hanh shared more about spending for this period: "I think the price of water there is not too high because I often go to coffee to take pictures and I see it. fairly equal".
"The services that the cafe provides will be suitable for the money I spend. If there are many exams, in a month, I spend only about 700-800 thousand VND for going to coffee to study," the female student said. Medical School added.
On the social network Facebook also appeared an article around this topic and social network users left their thoughts as follows:
Nguyen Dinh Minh's account: "If I study at a coffee shop, it will be much more effective, and I don't regret it if I trade a few million a year to achieve high academic performance".
Hoan Nguyen account: "If it costs millions just to study, there is nothing worth talking about".
However, there are also young people who are afraid of the expensive problem even though they really want to study here.
Kieu Nguyen Anh Thu account: "Coffee studying is very comfortable, but each crime is a bit expensive".
Minh Tu account: "I haven't seen any shop with water price below 50,000 VND, all over 70 thousand VND".
---
Original link: https://dantri.com.vn/nhip-song-tre/gioi-tre-le-la-ca-ngay-o-quan-ca-phe-lam-gi-ma-khong-chan-2022124214934752 .htm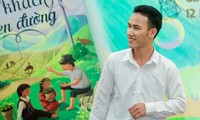 9x boy connects young people with Raglai culture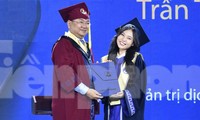 Excellent female graduate, a hot TikToker with many million-view clips that inspire positive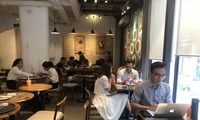 Young people on the move (part 2): The 'mobile offices'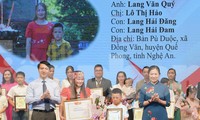 The young couple established a business in their homeland, earning hundreds of millions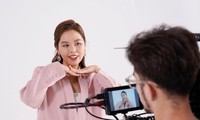 Content creators attract Gen Z: Virtual goods, real money
According to Anh Thu/Dan Tri
.