There are about 100 million K-pop fans around the world. In the photo are audiences of all colors at the New York KCon festival in 2019 – Photo: GETTY IMAGES
It seems that this is an abrupt choice, but no, K-pop Fandom – K-pop fan communities are considered influential social groups.
According to the VarietyThey are recognized by the non-profit organization Gold House for effectively mobilizing the masses for political and social activities around the world.
Turn madness into power
Standing in the category of Social activities, advocacy and politics with them are prestigious people, including Ms. Kamala Harris – America's first female, black and Asian vice president.
In other categories in the top 100 are Korean group Blackpink, Chinese-born director Chloé Zhao (recently won an Oscar), Simu Liu (Marvel actor), Lee Isaac Chung (director Minari); Vietnamese characters such as Kelly Marie Tran (Disney actress), director Bao Nguyen, chef Christine Ha …
Back in the K-pop fan community, what did they do?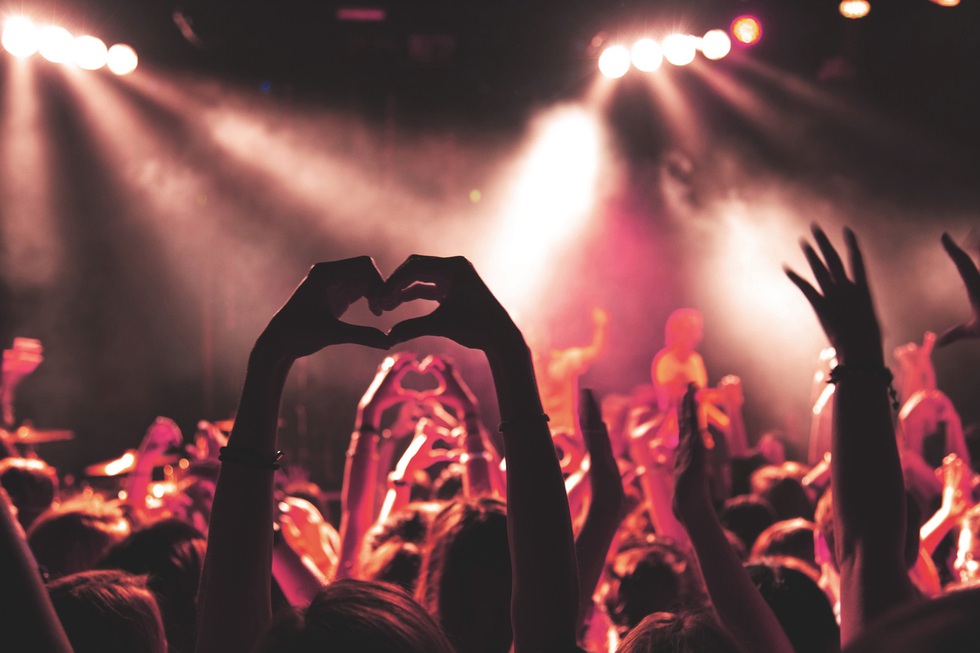 The audience loves K-pop mainly from Generation Y and Generation Z – Photo: UNSPLASH
In the past, the K-pop fan community often faced a lack of sympathy from the public because they often expressed their admiration for their idols in a crazy, outrageous, or malicious way. But, entering Generation Z, this community gradually improves its image when it shows its admiration through active social activities.
According to Reuters, the K-pop fan community has used its large army to do a lot of things from petitions to save forests, actively contribute to the fight against climate change, and donate cash to victims. disaster, raise money for the Black Lives Matter movement in the US, for the prevention of COVID-19 …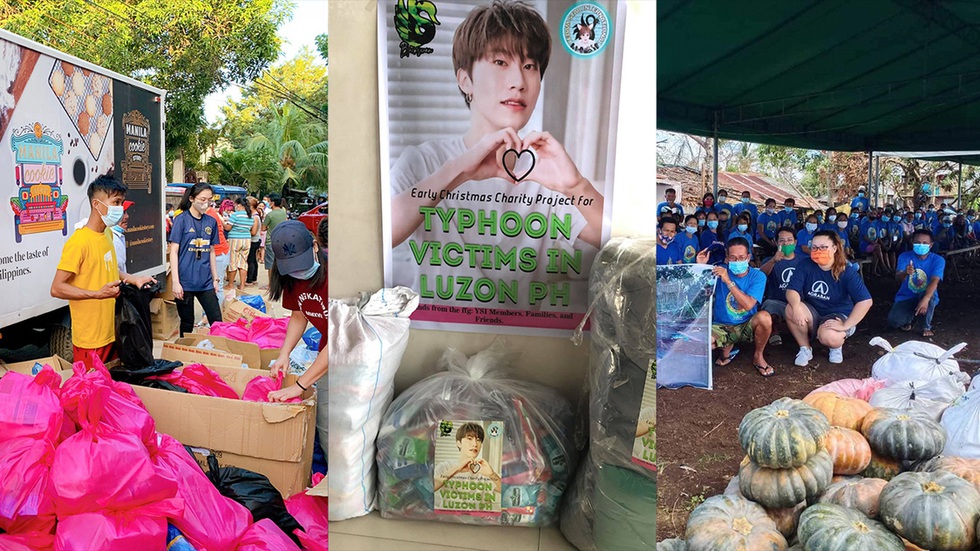 The K-pop fan community in the Philippines uses its large network to join hands to support those affected by natural disasters and pandemics in 2020 – Photo: Rappler
"Young and tech-savvy, K-pop fans have used their power in social media to achieve social and political goals," wrote Reuters.
21-year-old female student Nurul Sarifah (from Indonesia) founded the anti-climate change and wildlife protection movement Kpop4Planet in January. She said that K-pop fans today are mainly Y generation and Generation Z, who have been educated to understand that they can fight for the future they want.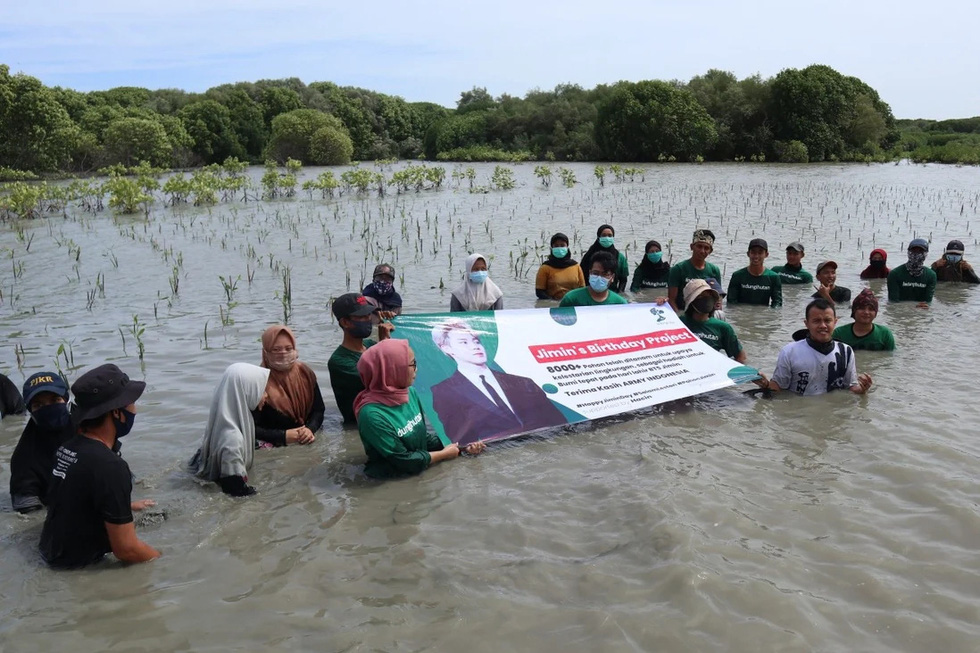 Members of Kpop4Planet and BTS fan community plant mangrove forests in Indonesia on the 26th birthday of singer Jimin (BTS) – Photo: KPOP4PLANET
On April 17, Surifah responded to the interview Youth: "There are about 100 million K-pop fans around the world right now, in locations that are affected differently by climate change. So instead of running individually by club, it comes together under the name. This means that K-pop fans, in our opinion, will have a tremendous amount of power to improve the environment. "
Sarifah is a fan of boy group EXO and she wishes to do something to "enjoy K-pop on a planet worth living". Fans are also inspired by the idols' beautiful actions, when K-pop stars donate directly to the orphanage or plant trees.
In December 2020, the girl group Blackpink once made a global impact when playing awareness-raising videos ahead of the 26th summit on climate change. The conference was scheduled to be held in November 2020 but later moved to April 2021 and held online.
The Blackpink group calls on the public to take action against climate change – Video: YOUTUBE BLACKPINK
Blackpink urges 60 million subscribers to their YouTube channel to learn more about climate change actions. For Generation Z, this call from the girls was powerful.
Meanwhile, the Army fan community of the boy group BTS has planted tens of thousands of trees in many countries, from Korea to the Philippines.
Army also raises funds for flooded communities in the Indian state of Assam in 2020, supporting people who have been attacked with acids and sexual assault. Most recently, on April 26, Army raised money against COVID-19 in India.
Faith in the young generation that loves K-pop
The K-pop fan community is slowly becoming a positive noun as they have been doing great actions for the planet and for people.
According to Reuters, today's K-pop fans understand the strong bond between themselves. K-pop's audience stretches from Asia to North America, Latin America, Europe and Australia. Together, they will do incredible things beyond borders and generations.
Kim Na Yeon – 15 years old Korean social activist and fan group NCT Dream – commented: "As a longtime K-pop fan, I know how people converge and move online. use that skill to execute your campaigns. "
The general admiration for K-pop groups and singers also helps Generation Z have its own voice and language. They are open and outgoing on social media, creating strong links for large-scale social activities.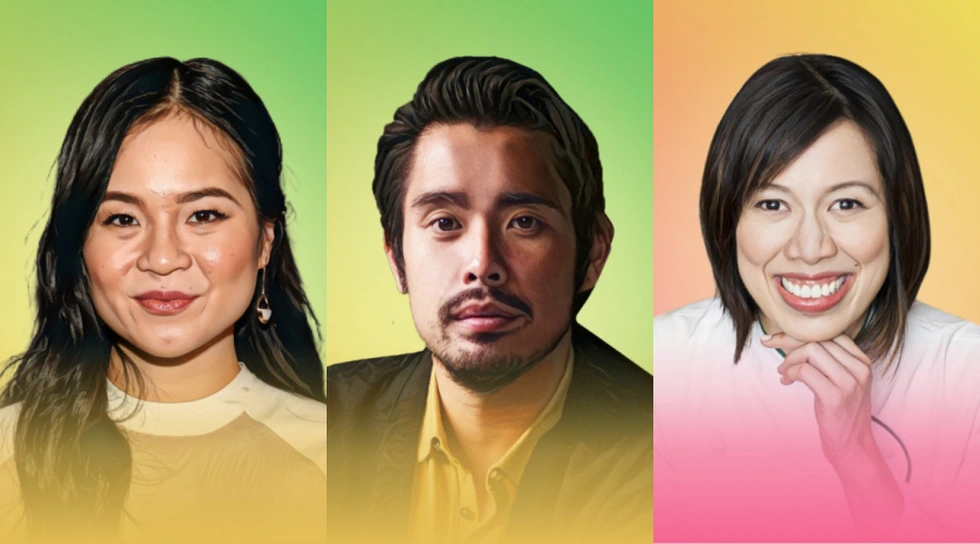 Actor Kelly Marie Tran, director Bao Nguyen and chef Christine Ha – Photo: GOLD HOUSE
Vietnamese people are among the top 100 influential Asians
Present in the list of 100 influential Asians of Gold House, director Bao Nguyen is proud to share this information. He used to make documentaries Be WaterShort film calling for anti-violence against Asians.
Actress Kelly Marie Tran is a familiar face to Vietnamese audiences through Disney blockbusters like Star Wars: The Last Jedi and The Rise of Skywalker, voiced the main role in the cartoon Raya and the Last Dragon.
Chef Christine Ha is the champion of the American MasterChef program in 2012 and the first blind person to participate in this program.
.