The film opens with a big fire happening at Phu Hoang Joint Stock Company. Captain Minh and his teammates set out on the mission.
Meanwhile, Thuy – Minh's wife, a doctor of emergency department – and her colleagues also stretched themselves to treat burn patients.
At the same time, a boy with dengue in the emergency department was unfortunately lost due to serious complications. Too miserable, the father filed a complaint against Dr. Thuy and his crew for not timely treatment, resulting in their unjust death …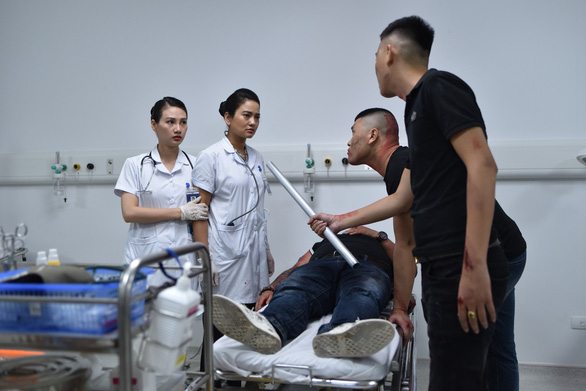 Dr. Minh is often threatened at the hospital
Warm fire has partly included current news stories that happened over the past time, such as a large fire at Rang Dong Company that leaked mercury, causing firefighters and surrounding residents to be tested in 2019. ; are the cases that the hospital's family members put pressure on, and complain about, the doctors more and more; is the lack of seriousness and underestimation in the fire protection's work citizen…
Watching the movie, some audiences in the profession pointed out some "grainy" such as costumes, the role and duties of each doctor level, the fire skills are not yet achieved … Warm fire somewhat for the audience to see the life story of the firefighter or the doctor emergency.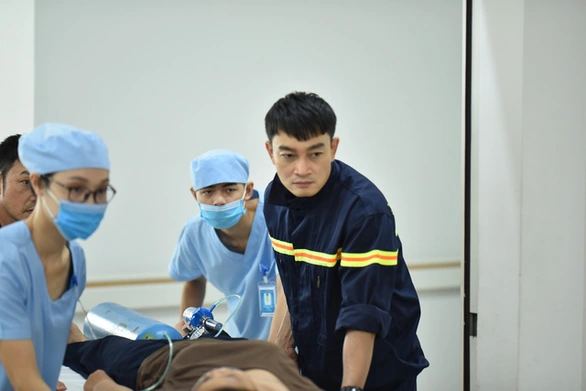 A scene from the movie Warm fire
If ordinary people fall into panic feelings during the fire, the firefighter must calmly try to save people and put out the fire to protect property. But few people understand when they take off their costumes to return to the chaos of daily life, they also have a headache facing rice clothes and money and love stories … each unfinished.
Director Dao Duy Phuc said his opinion when performing Warm fire is: "Borrowing a profession to speak up the unique destiny of that profession".
Should be in Warm fire There is a happy and sad story in the real life of a firefighter: the late promises of the handsome young soldier Hoang have made his lover decide to break up because he "feels not strong enough to love the hero".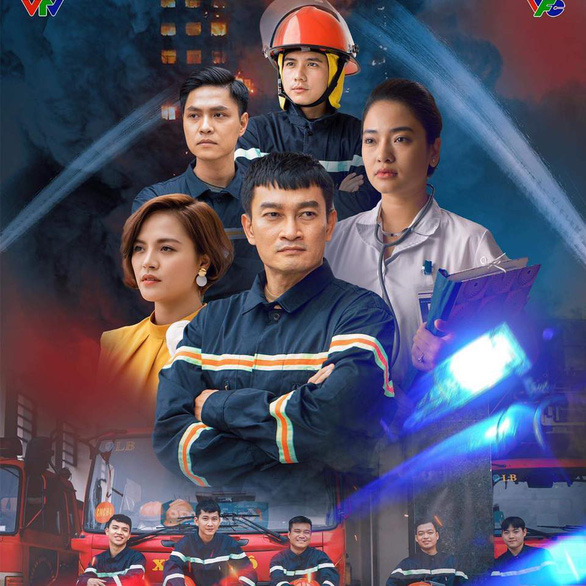 The main characters of Warm Fire
There is a picture of the gentle wife of Vice Captain Tien, a difficult life because she has to spend money to cure infertility, she sneaks her husband to do more work.
And the main character in the movie, Captain Minh and Doctor Thuy, also experienced many family waves. Both are always busy with their expertise, so they do not take good care of their young son, everything in the family is entrusted to the grandmother …
In the next episodes, Minh's family life will be challenged again when the appearance of Minh's ex-lover. Will people all year round protecting the lives of others like Minh and Thuy can protect the family's happiness? my family?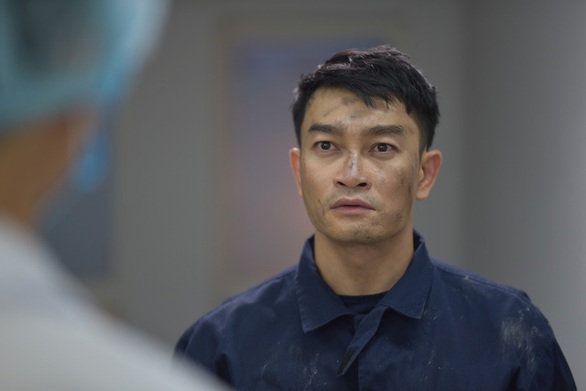 Truong Minh Quoc Thai had a warm role on the small screen
.