From left to right: K-ICM, Dong Nhi, Vu Cat Tuong, Only C – Photo: Facebook artist
* Dong Nhi invites cult stars into a new product
Singer Dong Nhi marks her comeback after 4 years since the album's release Ten On Ten by MV My eyelids are sad on the evening of April 23.
In particular, Dong Nhi invited famous guests and close friends to participate in the MV including: Noo Phuoc Thinh, Minh Hang, Gil Le, Hoang Thuy Linh, rapper Wowy, Miss Mai Phuong Thuy and Kha Ngan. .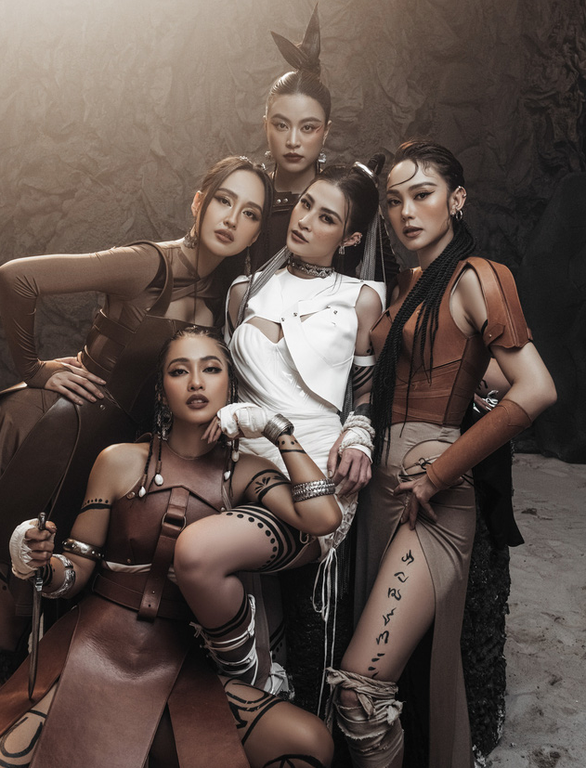 Dong Nhi and guests in the new MV – Photo: Dong Nhi Fanpage
My eyelids are sad belongs to the genre of pop electro house, composed by young musician – music producer Gold MK. Dinh Ha Uyen Thu takes on the role of MV director.
This is the project with the longest implementation period in Dong Nhi's 14-year singing career. It took her 1 year of ideation, 9 months of filming and 5 months of post-production.
In this product, Wowy brought the rap part composed and performed by himself, adding to the charm of the song. My eyelids are sad.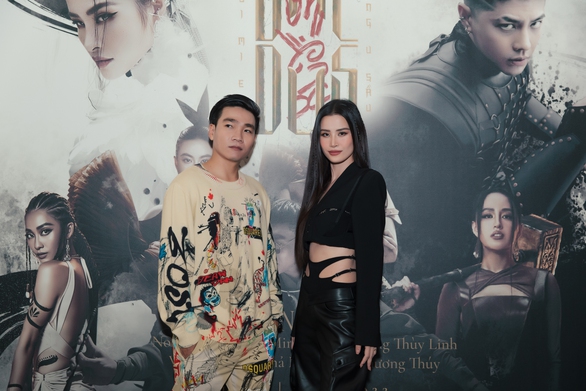 Dong Nhi and Wowy – Photo: Dong Nhi Fanpage
Through the story in the MV, Dong Nhi wants to convey the message of "feminism". Dong Nhi transforms into My Chau in the "extra story" part of the legendary history Trong Thuy – My Chau.
MV "My eyelids are melancholy" – Source: YouTube Dong Nhi
* Fans asked K-ICM to make 63 MVs all over Vietnam
After the release of MV Play with, K-ICM and Trung Quan Idol received many positive responses from the audience. This product also holds the number one position in Spotify and iTunes Vietnam charts after 24 hours of release.
In which, many fans asked K-ICM to make 63 MVs filmed in 63 provinces of Vietnam to promote tourism. Fans even nominated the title "Tourism Ambassador" for K-ICM.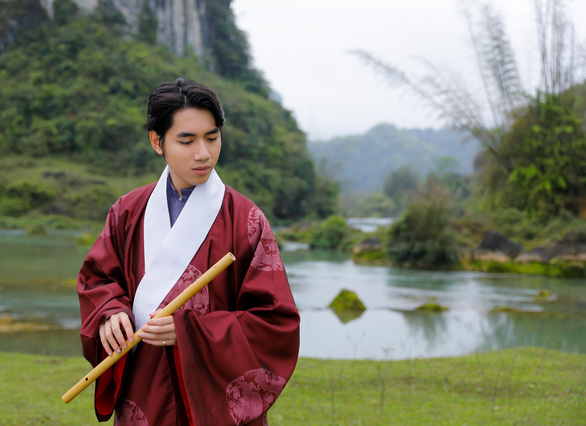 K-ICM chose to shoot MVs at locations that captivate people's hearts – Photo: K-ICM Fanpage
Can see, Play with K-ICM and Trung Quan Idol have contributed significantly to the promotion of tourism by bringing landscapes and traditional cultural beauty into the MV in a close, vivid and visually appealing way.
MV "Playing with" – Source: K-ICM Official
* Vu Cat Tuong suddenly duet with Thieu Bao Tram
On the evening of April 23, at the Reunification Palace (HCMC), Vu Cat Tuong performed a music night with the theme Into The Unknown – Into The Unknown attended by a large number of fans.
The music night is divided into 4 chapters with distinctly different nuances, true to the message set by The Show Vietnam and Vu Cat Tuong.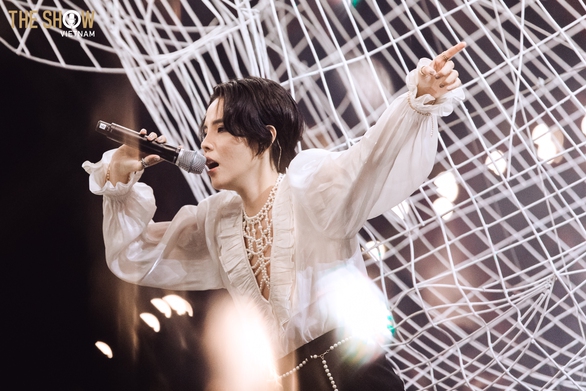 Vu Cat Tuong brings an emotional music night – Photo: Fanpage The Show Vietnam
Chapter 1 – The Known – Open to the audience what "knows" about Vu Cat Tuong through the song Leader, Stardom, Be A Fool and If.
The Unknown is the topic of chapter 2, a "travel" through space and time that Vu Cat Tuong presents to the audience through a series of hits: One million light years, Light Planet, Find Another Planet, Lonely Astronaut.
Chapters 3 and 4 have their respective themes Me and Us, bringing the audience to a gentle, sometimes weak self. It is also the nostalgia, the very own reflections of Vu Cat Tuong's music.
Especially the unexpected combination between Vu Cat Tuong and Thieu Bao Tram made the audience excited.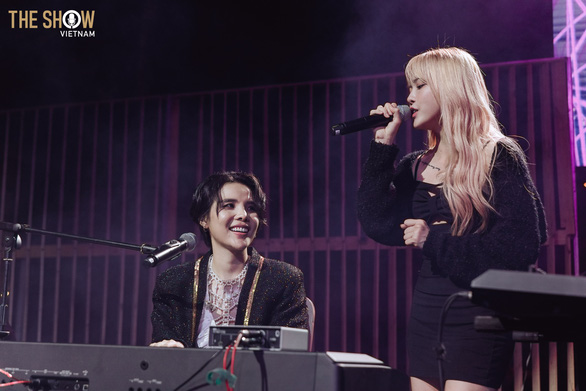 The impromptu combination between Vu Cat Tuong and Thieu Bao Tram – Photo: Fanpage The Show Vietnam
In addition, this music night also marked the first time that the audience enjoyed The Show Vietnam on a 360-degree stage.
* Only C reveals how to "fight fire" when forgetting lyrics on stage
In episode 10 of the show Sing On – Let's sing together is a night to recreate hits of musician Only C. Only C is a guest musician-singer duet with players to overcome challenges and win the final round.
Hits Goblin bang bang, Goldfish brain… selected by the contestants. Only C said when he released the song Goldfish brain received quite a bit of criticism because of the title. However, after that, this song was enthusiastically received by the audience. And the saying "Golden fish brain" is used by many people, to refer to those who are forgetful.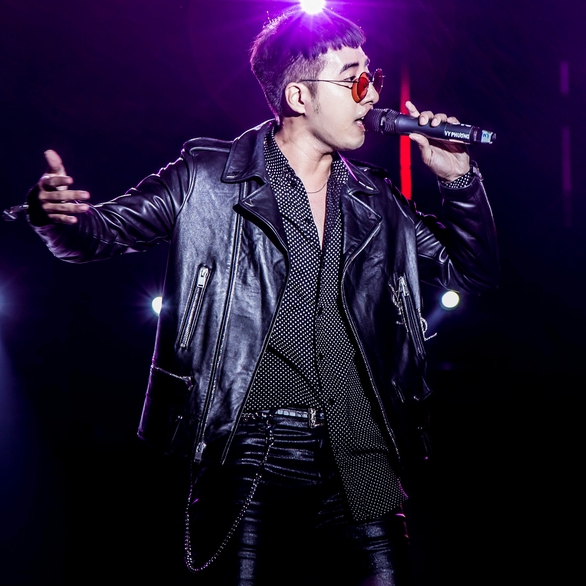 Only C asked the audience to sing the part where he forgot the lyrics – Photo: Fanpage Only C
Same goes for Only C himself, he himself is forgetful. He said that sometimes he doesn't even memorize his own compositions. He "revealed" the trick to overcome this situation when performing on stage is to only point the microphone at the audience.
* Xuan Lan announced that she will no longer participate in reality TV shows
Recently on her personal page, supermodel Xuan Lan announced that she would not participate in any more reality TV shows except the one she produced herself.
Xuan Lan shared the reason: "Feeling very clearly that I can't take the initiative in everything, which is very annoying. I have an occupational disease, seeing my profession but can't intervene makes me feel very frustrated. . Should withdraw to just focus on producing their own show."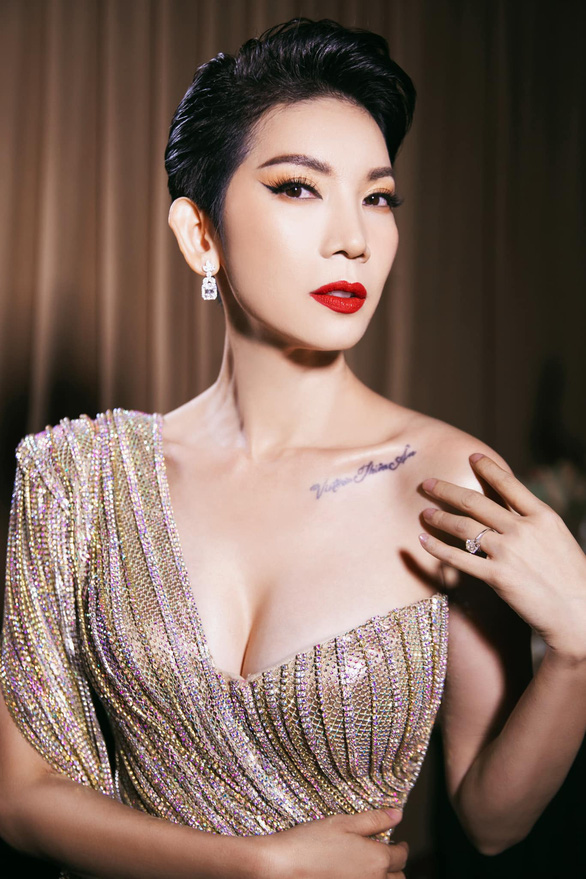 Xuan Lan has participated in and produced many programs – Photo: Fanpage Nguyen Xuan Lan
Before that, Xuan Lan participated as a coach for a reality TV show. However, she constantly met with mixed opinions from the broadcast to the end.
.