Den Vau is called the "poet" of the domestic rap village
A good poem only needs a poetic idea, resonating with a suitable harmony part is how many hit songs that are loved by young people are continuously born.
There was a sad day like that is the first song of the series Music diary 2 musician Nguyen Minh Cuong was inspired by the poem There are sad days that can not be sadder by poet Nguyen Phong Viet.
Musician Chau Dang Khoa admits that the poem by author Linh Linh inspired him to compose the song Dear lover, performed by Binz and Orange.
Or the song Because I love you also musician Vo Hoai Phuc and re-composed based on a poem by director Huynh Tuan Anh. These songs all attracted millions of streaming on NhacCuaTui and received positive feedback.
"When I read a good poem or poem that has an emotional harmony, I often draw out the story for myself and then write it into a complete song.
Only when the poetic idea is too good, I will ask the poet's permission to use one sentence in the song, the rest will try to use my own vocabulary to avoid infringing on the problem of music and poetry copyright ", the musician Nguyen Minh Cuong shares about how he composes music from poetry.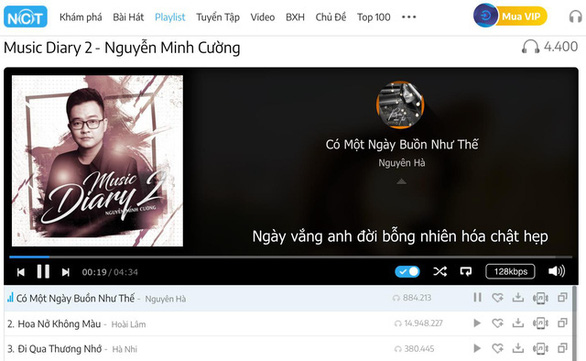 Music Diary 2 is released on NhacCuaTui
Thereby, we can see the relationship between the poetic genres of poetry, octaves, hex bowl or freedom … with the Vietnamese audience's interest in listening to music. Good poems are increasingly "sought" by young authors to inspire and material for music composition.
Musician Vo Hoai Phuc replied Youth Online: "There have been many successful poetic songs of composer Pham Duy or Phu Quang for a long time. It is only a period of time when young people, including writers and listeners, are not too interested in poetry, leading to a feeling of "more and more" now.
In my opinion, this is very reasonable, especially with the pop music because the theme exploited over time will be exhausted. At this time, poetry can be seen as the savior for the musicians to have a new direction, out of themselves.
Literature and poetry itself has its own beauty, so when there is resonant music, it is easy to enter people's hearts ".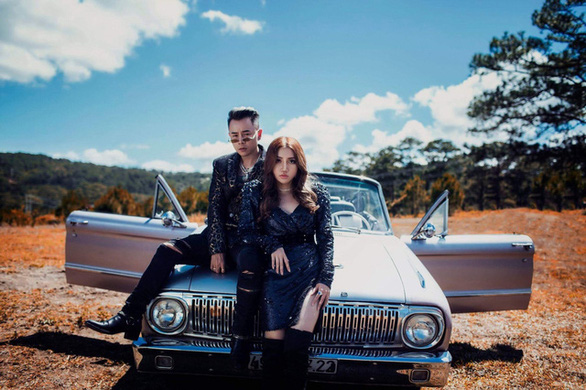 Sweetie is a hit by Orange and Binz whose lyrics are inspired by a poem
According to poet Nguyen Phong Viet, the poetic genre chosen by many authors to develop into a song is sixteen and five languages ​​(five words).
As for free-form poems, most musicians will borrow a few sentences or ideas to develop. advantages in the spectrum of music thanks to the rhythm available in the lyrics.
"Every Vietnamese person has access to poetry from a young age through the lullabies of her mother and mother and a rich treasure of proverbial and poetic songs. Therefore, a song is poetic, the verses are sweet and clever. always makes the listener remember more easily.
We should not cheat but also encourage this study. If the balance is like that, the market will be much better than songs just to sing, listen only to listen to 1 or 2 months to forget, "said musician Hamlet Truong.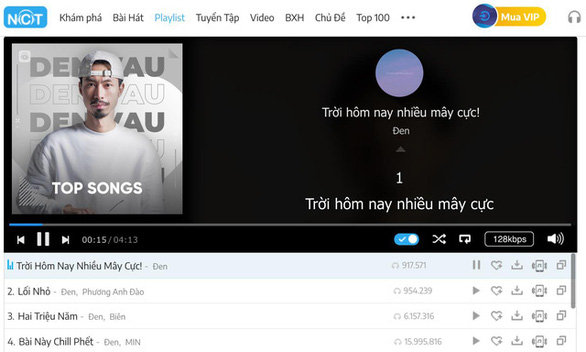 Den Vau's most popular rap songs have a deep rap, using many rhetoric and puns.
Even rap, there are many rap sentences with the depth of semantics like a good poem. "She smiles brightly to the muse. Thousands of flowers are in bloom, dreaming of her" is Tlinh's rap in Rap Viet, which many viewers commented that when read it out, it was a poem.
Den Vau is called a "poet" by many fans of the Vietnamese rap village because of its writing of rap lyrics as if the verses have a strong impact on the minds of listeners. A series of his rap clips stormed social networks, becoming quotes that many young people share.
For example, the sentence "If we are too tired, we live on top of each other. At best we go back to the hometown. This article chill spread were very successful in 2019.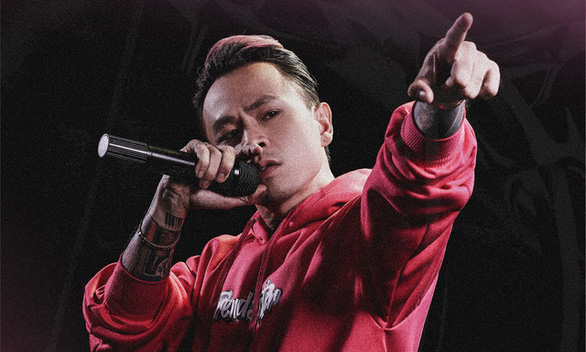 Binz has also been mentioned in the American music magazine Billboard with the phrase: "Vietnamese rap poet"
Music to lift the wings of poetry, especially poems that are not widely known to have the opportunity to be more welcome.
On the contrary, for many young musicians who do not have much experience and capital, and have difficulty in writing lyrics, good poetry will now be their "salvation". It is a two-way, mutually beneficial relationship.
Musicians in Vietnam compose quite independently, usually one person will write the whole lyrics and come up with melodies, with little cooperation.
Therefore, writing both good lyrics and melody gradually becomes a pressure for many young authors. And this goes against the world music trend because most of them always compose and produce music in groups.
.