On January 3, Lieutenant Colonel Luu Dac Nhanh, Head of Border Guard Station of Ha Tien International Border Gate (under the Border Guard of Kien Giang Province), said that he had handed over to the functional unit to quarantine 6 importers. Illegal scene from Cambodia by sea to further investigate and clarify.
The functional forces are on duty
Accordingly, at around 20:40 on February 2, the working group of Ha Tien International Border Guard Station discovered a boat running from Cambodia into Vietnam in the Ha Tien Bay area with suspicious signs. should ask to stop checking.
Through inspection, the authorities discovered two Cambodian men named Po Mnh (SN 1996) and Phua Lo (SN 1992; living in the same commune of Xac Strac Tay, district Kampong Responsible, province Kampot) and four women named Le. Cam Nguyen (SN 1995), Truong An Kieu (SN 1982; living in Ward 1, District 6, HCMC), Nguyen Huynh Nhu (SN 1996; residing in Tan Chau town, An Giang province) and Nong Hue Anh (SN 1997 ; residing in Du town, Phu Luong district, Thai Nguyen province).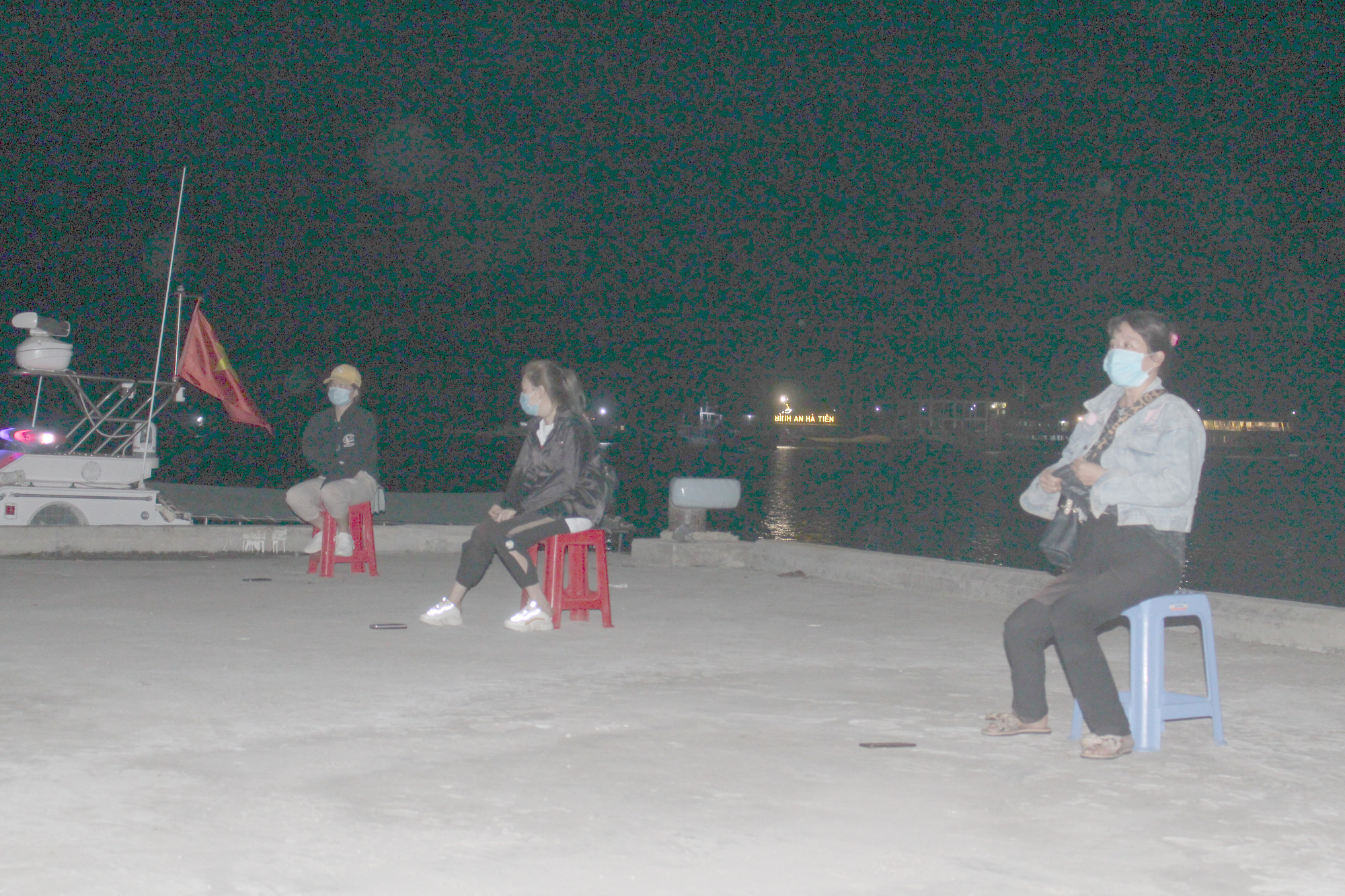 These women have been placed in legal isolation
Through the exploitation struggle, these people claimed to have come to Cambodia to work, but due to the influence of Covid-19, they tried to escape to Vietnam. Thereby, each person has paid 350 USD to some subjects in Cambodia to bring back to Vietnam by sea in Ha Tien City.
Also on January 3, according to information from the Steering Committee for Disease Control Covid-19 in Vinh Long province, Mr. NTT (31 years old; living in Long Ho district) – who illegally entered from Cambodia – had the results tested negative for the first time with SARS-CoV-2 virus.
According to the epidemiological investigation, from July 2020, T. worked as a hired laborer in Cambodia. Recently, the area where T. lived in Cambodia appeared cases of Covid-19 infection, so this man tried to enter illegally and returned to Vietnam on December 31, 2020. T. traveled by many means back to Long Ho district.
When T. got home, people discovered and informed the competent forces. Long Ho District Medical Center coordinates with the Health Station and the district police force to take measures to prevent epidemics, bringing T. to isolation at the district health center.
During the process of moving from Cambodia to Vinh Long, T. Khai always wore a mask. Long Ho District Medical Center coordinates with the police force to trace cases of close contact with T. since arriving in Long Ho district.