Khanh Van and his father. Hoai Lam (from left to right) – Photo: NVCC
* Khanh Van, Dam Vinh Hung, Dieu Nhi… send their love on Father's Day
On the occasion of Father's Day (3rd Sunday of June every year), today, June 20, many writers and artists such as Miss Khanh Van, singer Dam Vinh Hung, Ung Hoang Phuc, actress Dieu Nhi… had emotional shares for his father.
Khanh Van wrote on her personal page: "This year, my daughter has to be away from her family and quarantine in Hanoi… I miss my family so much! Father's Day, I wish you all the best! Papa My love is always healthy and happy… Thank you Papa have always been by my side, loving, supporting and guiding me every step of the way… I love you so much."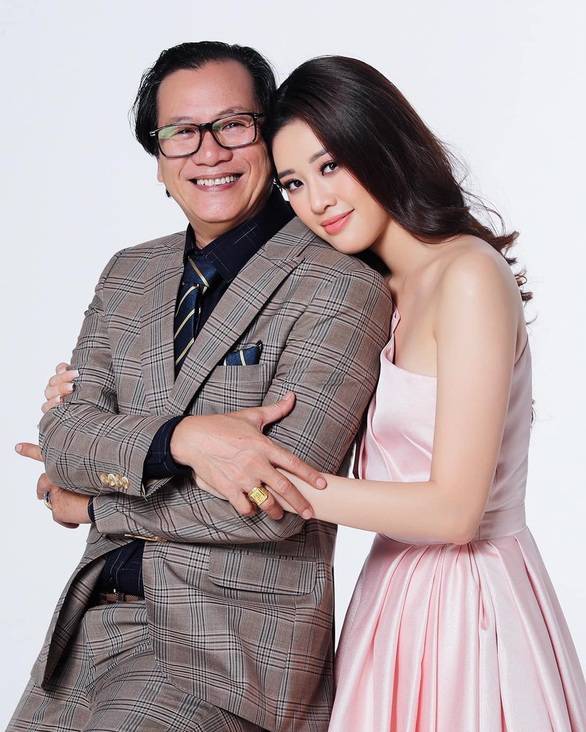 Khanh Van shows off a photo taken with her father – Photo: Facebook Nguyen Tran Khanh Van
Ung Hoang Phuc sends his regardsCongratulations to the best dads on earth with family photos. "Always be a shoulder, a solid support for your family!", Ung Hoang Phuc wrote.
Dam Vinh Hung also conveyed his feelings on Father's Day: "Cto all those who have and still have a father,A father and a father will always be happy from the sweet and filial things from his children!".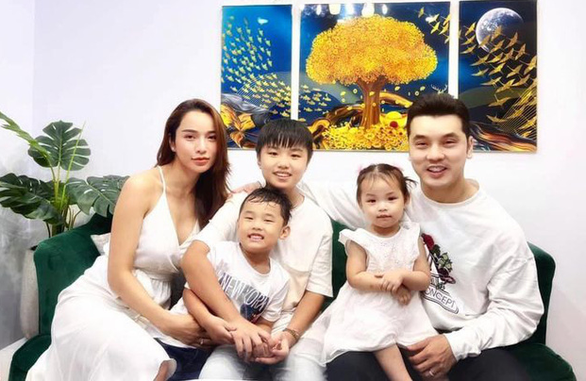 Family of singer Ung Hoang Phuc – Photo: Facebook Ung Hoang Phuc
And Dieu Nhi proudly introduced her father as a joiner. Because you can do it anywhere, fix it somewhere, anything in the house is broken, you can fix it.
"When I was young, my father drove me to school, when I grew up, my father drove me to work… Is my father's love always quiet and quiet? Dieu Nhi wrote.
* Hoai Lam continues to collaborate with Nguyen Minh Cuong through the song Unusual blooms
Male singer Hoai Lam has just introduced to the audience the recording of the ballad song Unusual blooms. This is a new composition by musician Nguyen Minh Cuong, also the author of the hit song Flowers bloom without color performed by Hoai Lam earlier.
Unusual blooms is a song that Nguyen Minh Cuong "makes shoes" by Nguyen Minh Cuong for Hoai Lam's voice. The song belongs to the pop ballad genre and is influenced by Hoai Lam's forte, bolero.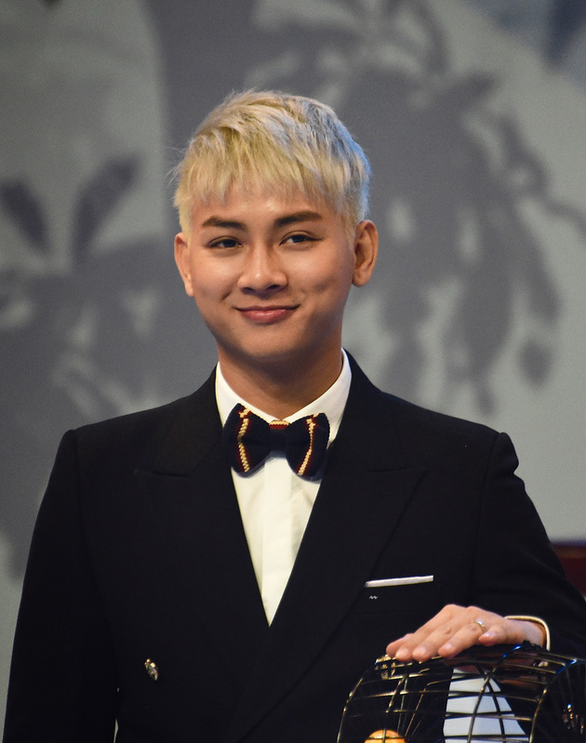 Hoai Lam collaborates with Nguyen Minh Cuong on a new song – Photo: Facebook Hoai Lam
According to the musician, this song does not exploit the theme of love like Flowers bloom without color The content is about the loss and trauma that happen in life that people have to face. Everything in the world is very impermanent, so let's just love and love while we can.
Hoai Lam sings the song "Flowers bloom impermanent" – Source: Nguyen Minh Cuong Official
At this time, Ho Chi Minh City is in the period of social distancing, so Hoai Lam and Nguyen Minh Cuong both work remotely. Musician Nguyen Minh Cuong transferred the demo and Hoai Lam recorded it himself.
Acoustic version of the song Unusual blooms recorded by Hoai Lam and released on the evening of June 19. Musician Nguyen Minh Cuong planned to film this MV with Hoai Lam but it was postponed due to the epidemic. This song is in the project Music Diary by Nguyen Minh Cuong.
* Lyricist brought the literary work that was once an "obsession" on the stage of 'The Transcendental Dance Group'
In episode 5 of the show Super Vietnamese dance group On the evening of June 19, dance groups 218 Dance Crew, Lyricíst, Son Crew and MUG challenged themselves with the challenge of "Vietnamese literary works".
Besides the two permanent judges, choreographer Viet Max and Tuyet Minh, the program welcomes the guest judge, Meritorious Artist Thanh Loc.
It can be said that this week of competition was very stressful and stressful for the Lyricist group when a member of the group was injured during practice. This forced the team to change the initial competition lineup and rush to practice.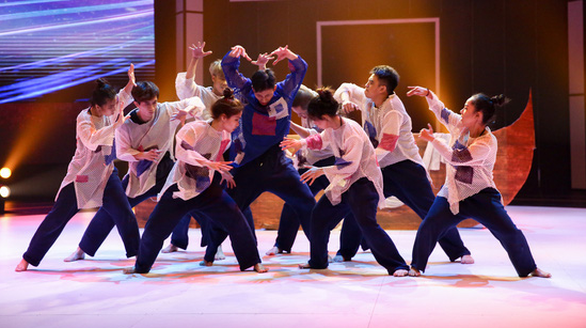 Lyricist's emotional performance – Photo: Vietcom
Work The boat is far away by Nguyen Minh Chau is the theme that Lyricist conveys in this week's exam. The Lyricist group chose the background music for the song The day is not stormy to build the contest, draw a seascape evoking images through the waves, the boat, and the fishermen.
Competition of the Lyricist group in the program 'Super Vietnamese dance group' – Source: VietCom Talent Show
Choreographer Tuyet Minh did not hide his excitement when watching Lyricist's performance. And meritorious artist Thanh Loc likes the abstraction brought by the Lyricist group.
This performance helped Lyricist bring back 2 absolute 10 points from judges Tuyet Minh and Thanh Loc.
* Quang Minh burst into tears when he mentioned his two children after breaking up with Hong Dao
Recently, in talkshow Things I'm afraid to say With the theme of parents' love for their children on Father's Day, former supermodel Xuan Lan had a sincere sharing with guest actor Quang Minh.
Quang Minh choked up talking about his two daughters, Vicky and Sophia. For the first time, he burst into tears when sharing with Xuan Lan, it was a tormented feeling with his children after the breakup of his marriage with actor Hong Dao.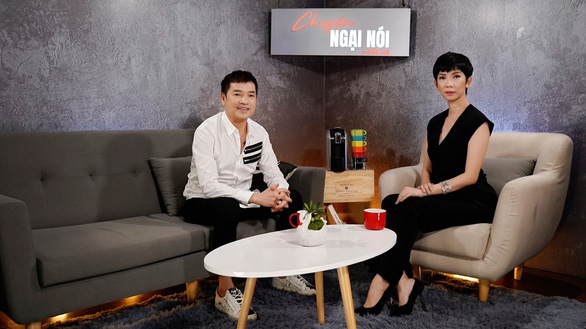 Quang Minh in Xuan Lan's talk show 'Afraid to talk' – Photo: BTC
For many months, due to the influence of the COVID-19 epidemic, actor Quang Minh could not return to the US to visit his children, so he approved the program Things I'm afraid to say, he had the opportunity to express his feelings to his children.
.