From left to right: Binz, Thanh Thanh Huyen, Thuy Ngan, Rhymastic – Photo: BTC
After more than two months of broadcasting, Rap Viet has become one of the most popular TV shows in 2020. Not only is it successful in terms of views, but this playground also contributes to the audience's love of hip fashion. hop over.
At noon on October 31, many program fans and coach Binz, Rhymastic judges were present at Rap Viet's Pop-up event to exchange, take photos and chat.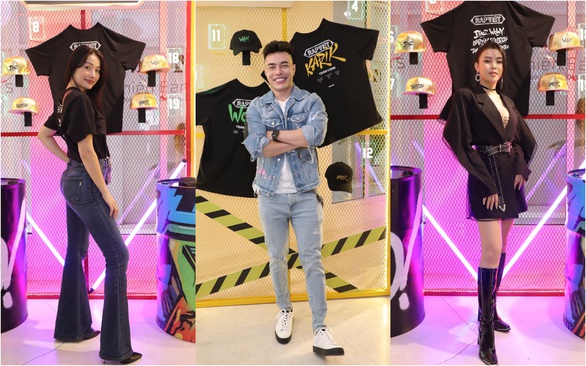 Some artists such as Yaya Truong Nhi, Le Duong Bao Lam, Osad, Chi Thien … also appeared to increase the excitement of the program.
This is a fan event for fans to have a chance to own Rap Viet's stylish and branded fashion products, print the names of participating artists such as Justa Tee, Rhymastic, Binz, Karik, Suboi, Wowy, Tran Thanh.
Also in this exchange, Binz and Rhymastic had moments of sharing with fans the side story at Rap Viet as well as feelings about the success of the program.
The two artists added that for them, the happiest thing is that rap music has gained stronger popularity among mass audiences. In particular, many older audiences have listened to rap, have a different view of rap and started to love it.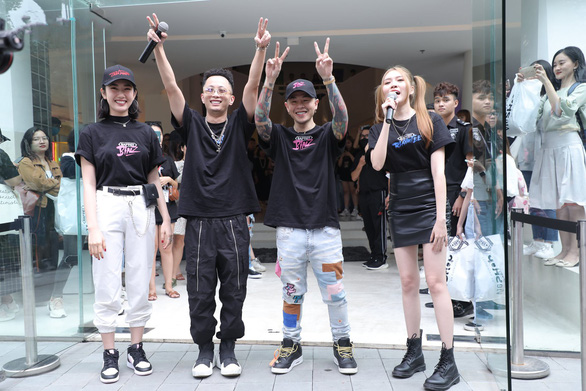 The topic of predicting "warrior" will win at Rap Viet arena this year receives a lot of attention from everyone.
Up to now, the four rappers entering the final round have officially been revealed, namely Di Cho Cho (Team Wowy, Group A), Thanh Draw (team Binz, Group B), GDucky (team Karik, Group C) and MCK. (Team Karik, Group D).
After the last episode of the Breakout round airs on the evening of October 31, the last two names will appear and complete the six-man lineup to reach the final. The rappers like Yuno BigBoi, Ricky Star, Mausoleum of LD… are all appreciated and cannot be said yet.
However, if Ricky Star wins, then Karik's team will win 3/6 tickets to the final. According to some viewers, if this result happens, it is also completely worthy of what Team Karik has shown in season one of Rap Viet.
.