In Vietnam, the Ford Ranger is considered by many as a "national" pickup truck, with overwhelming sales in the segment. The new generation of Ranger has just been launched globally, and of course received the attention of a large number of car lovers in Vietnam.
New Ford Ranger 2022 More than just a model, it marked a successful journey for Ranger and ended with the most complete product ever. The new Ranger inherits the successes of the previous generation, adding valuable upgrades compiled from Ford's design team and also contributions from customers who are using pickup trucks every day. And Chief Architect for Ford Ranger New, notably, is a guy of Vietnamese origin living in Australia, Mr. Max Tran.
The chief designer for the new generation Ford Ranger 2022 pickup is Max Tran, a Vietnamese native who has worked for Ford Corporation since 2006.
Max Tran's team spent hundreds of hours with customers around the world observing how they use their pickups every day. Ford also conducted more than 5,000 interviews and obtained more than 1,800 pages of notes to refer to during future development. This information helped guide the product development process of the Ford design and engineering team. Help create a pickup that has the features and performance that customers want.
We had an interview Ford's Max Tran to learn more about the chief designer and the new product his team has created.
Q: Can you share the difference in the design process of the New Generation Ranger compared to the current generation?
Max Tran: Since returning to full-time Ford in 2006, I've been involved in the development of the Ranger from the very first generation. As for the design process of the New Generation Ranger, the car builds on the strengths of previous generations and we've made everything even better. The design lines on the exterior of the car have been redesigned to give it a firmer and stronger look than before. In addition, the interior of the car is also integrated with the most advanced technologies to make Ranger more versatile and modern than ever.
Q: What do you like most about the New Generation Ranger?
Max Tran: Frankly, I like everything about the New Generation Ranger. The car has been redesigned to be strong, modern and reflect the lifestyle of the owner through its practicality. One of the most interesting elements on the New Generation Ranger is the interior that is packed with modern technology; The colors, materials and styles of the interior are all designed in harmony based on research in many different markets.
Q. What is the most significant difference of the new Generation Ranger?
Max Tran: Watching our customers use their cars, whether for work, family or to satisfy their passions has given us a lot of inspiration and great ideas, which drive our designs and projects. decided to develop our product. A great example is the side steps of the vehicle.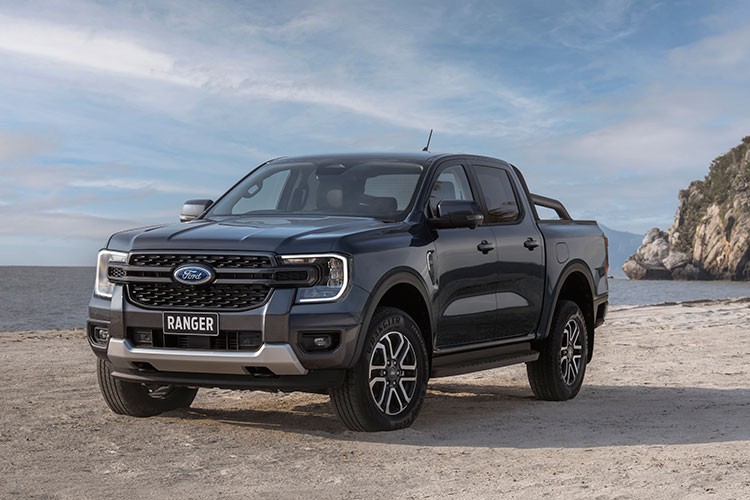 One of the most exciting elements on the New Generation Ranger is the technology-packed interior.
In the process of observing customers, we realized that many people have difficulty in reaching into the trunk; Some people have to stand on the rear wheel or the rear bumper to get into the trunk. So we came up with the idea of ​​a side step up and down, behind the rear wheel, we did a test version and the response from the customer was amazing. They told us that this step alone was enough for them to decide to buy the Ford Ranger.
Q: I feel very proud to have people of Vietnamese origin participate in the global Ranger program. Can you share why you decided to work at Ford?
Max Tran: I started my internship at Ford while studying at Monash University in 2004. I did a 12-month internship at the company and returned to officially work for Ford after completing my course.
Q: What made you decide to work for Ford?
Max Tran: I have a passion for car design. In addition, my faculty member at the university has also worked for Ford and has provided us with a lot of inspiration, as well as useful experience in the design industry. Moreover, working for such a prestigious company as Ford is a great pride for me. During my work at the company, I noticed the continuous development of the brand in the international arena.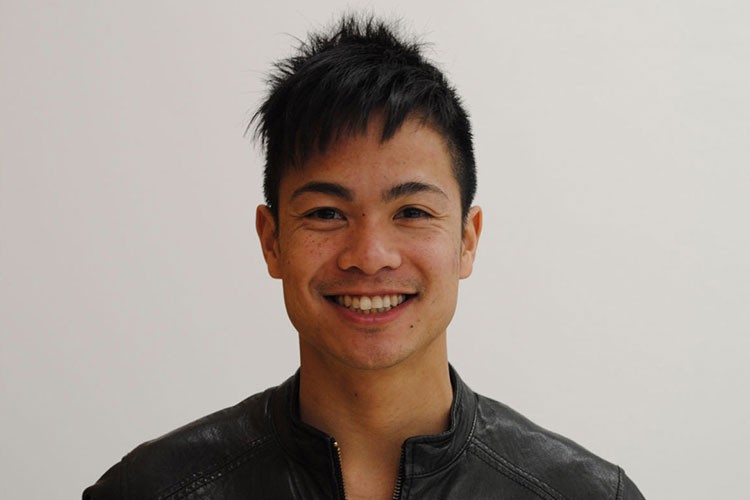 Max Tran: Working at Ford has been a great experience.
I've been very fortunate to have been part of the Ranger program from day one, and it's been an honor to see it become the leading pickup truck in so many markets over the years.
Q: Through working at Ford, how do you feel you have developed yourself?
Max Tran: Working at Ford has been a great experience. I have had the opportunity to develop myself through numerous corporate programs, including Ranger and Everest. During that process, I was promoted from design staff to senior staff and now I am holding the position of Chief Designer of Ranger, it has been a very meaningful and wonderful journey for me. . In particular, Ford has brought me a lot of new experiences, enabling me to work with very interesting people around the world, participate in major events about product design and launch. new product.
Q: Do you have any advice for young designers in Vietnam?
Max Tran: Big businesses are always looking for young talents and there are always a lot of opportunities for young talents. I have tried to strive, constantly improve my experience, improve my level to get where I am today. Therefore, you should define yourself a clear goal and confidence, hard work will lead you to success.
Q: Can you share your feelings about the car market in Vietnam and what are your expectations for the new generation Ranger in Vietnam?
Max Tran: I am very proud that Ranger is at the top of the pickup truck segment in Vietnam market, this shows the attractiveness and prestige of the vehicle as well as the Ford brand to customers. With the great improvement of the New Generation Ranger, I believe that this model will receive great attention and will be very successful in the Vietnamese market.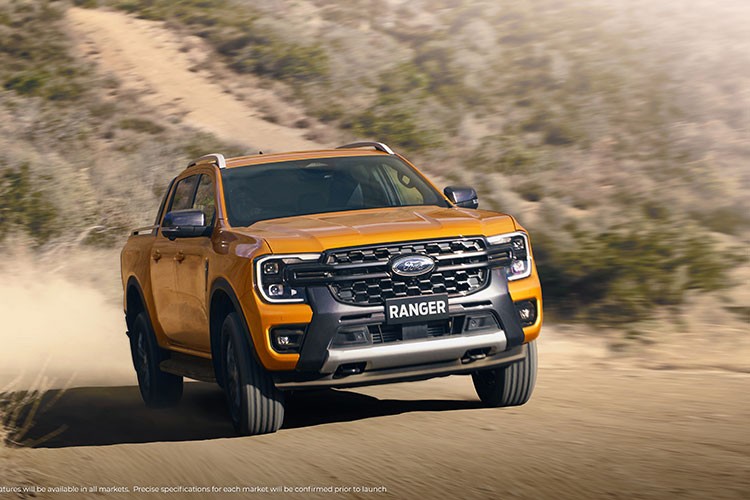 Ranger is leading the pickup truck segment in the Vietnamese market and predicts that this new generation will be no exception.
Some interesting "quick facts" about Max Tran:
1/ Passions, hobbies other than cars? – Architecture and design of sportswear
2/ Favorite architectural style? – Pre-Modern (Mid Century – 1940s – 1970s). I love the clean lines, the right proportions, and the timeless beauty.
3/ Favorite color? – Black. Most of the time I wear black.
4/ Favorite music genre? Favourite band? Favorite song? – I listen to music depending on my mood. My favorite band is XX
5/ Sedan or SUV? – SUV
6/ Western shoes or sneakers? – Sneakers. I have a whole closet of sneakers.
7/ Hand drawn on paper or Walcom? – Both. I like to start from sketching on paper and then perfect on Walcom
8/ If he didn't become a car designer, Max Tran would now be… – A Painter.
9/ Create an offroad vehicle, do you like offroad? – Yes. I like off-road. I am driving a Ranger Raptor and often go offroad with my small family.
10/3 words to describe Max Tran at work? – Collaboration – Creativity – Focus
11/3 words to describe Max Tran in daily life? – Caring for family – Energy – Enthusiasm
12/ Have you ever driven in Vietnam? Favorite food? – I have only ridden a scooter once in Vietnam. And I love to find delicious Pho restaurants to try.
13/ A few messages and greetings for Vietnamese readers? Thank you to the Vietnamese community for loving the Ranger. I'm very proud that Ranger leads the way in the midsize pickup line here. And I'm also very proud of the global launch of the new generation Ranger. I hope you guys will also love this brand new version of Ranger.
.