From left to right: actor Ma Dong Seok, YouTuber Khoa Pug
* Hospital playlist 2 Just aired and set a record
After the success of part 1, Hospital playlist 2 has just continued to air and has achieved an impressive rating (view rate). According to the Nielsen Korea, the first episode of season 2 reached 10.007%, this figure is 6.3% higher than the episode premiered in season 1.
At the same time, Hospital playlist 2 also just broke the record of the dramas with the highest ratings in the broadcast episode in tvN's history, surpassing other hit dramas like Crash landing on you, Vincenzo nice Goblins.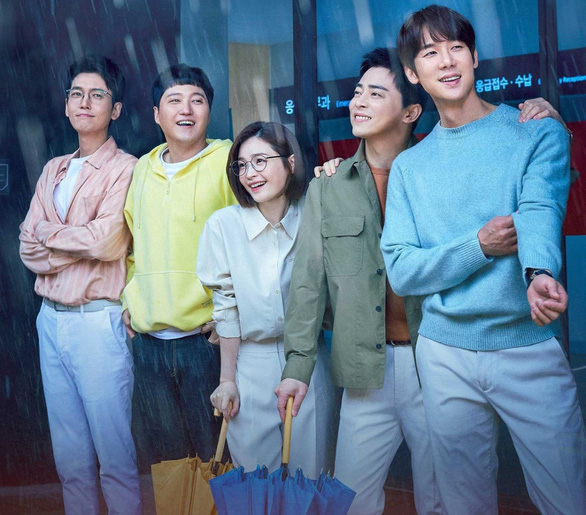 Hospital playlist 2 airs every Thursday on Netflix – Photo: tvN
The content of part 2 still revolves around the life and work at the hospital of a powerful group of friends who are the top 5 doctors of the departments, who have been playing together for decades since they were students.
Each episode is a journey to regain life for the patients, mixed with touching stories about love and friendship of 5 professors who are passionate about singing.
* YouTuber Khoa Pug was criticized for "reviewing the grave" of the late artist Chi Tai
Khoa Pug's culinary and travel YouTube channel has more than 3 million followers. In the latest video posted on June 15, Khoa Pug visited the grave of artist Chi Tai. But if you just visit, it won't be worth mentioning, over here Khoa Pug introduces his actions as… "review of Uncle Chi Tai's grave":
"Then Uncle Chi Tai's grave will be located here, friends. Many of you asked me to come over here to review where Uncle Chi Tai's grave is located, what is the space like… Actually now I don't have a car so I can't go. review for you, I'll go review it for you when I have a car" – this YouTuber said in the video.
Video Khoa Pug said to go 'review grave' of the late artist Chi Tai – Source: Khoa Pug
On social networks, many opinions are mixed around this way of talking of Khoa Pug. Many viewers think that the word should respect the deceased such as visiting the grave, visiting the grave … but who says "review the grave".
"Why use the word review when visiting graves. The place where families bury and worship the dead, not an amusement park, review. I don't know if I asked their family's permission, but I filmed it on my own. recommend that" – one commenter account.
* The image of a Vietnamese hospital appears in Ma Dong Seok's film
Some major Korean newspapers such as Yonhap News, Sports Chosun and actor Ma Dong Seok have just posted a picture of him standing in a room with the background and writing commonly found in many hospitals in Vietnam.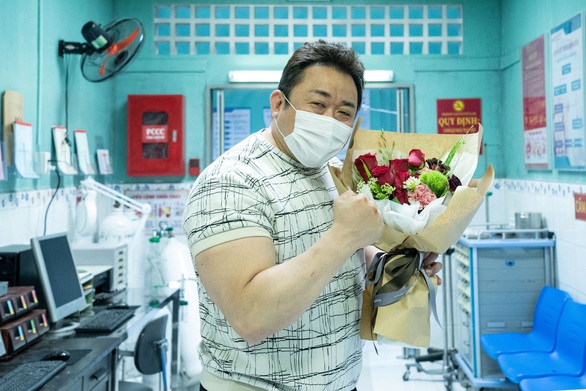 Ma Dong Seok was born in 1971, is a professional MMA coach – Photo: Abo Entertainment
This is a picture taken at the movie filming ceremony The Outlaws 2, slated to hit theaters in November this year.
This information was immediately interested in the Korean movie-going community in Vietnam. Many opinions think that it is possible The Outlaws 2 There will be scenes related to Vietnam.
The Outlaws 1 released in 2017, attracting about 7 million moviegoers. Part 2 will be set 4 years after the crime campaign and Ma Dong Seok continues to take on the role of detective Ma Seok Do.
.