A scene from the movie Farewell to the Wild Nights (pictured above), How long have I loved you? and his wife (from left to right) – Photo: DPC
Up to 5 new movies will be aired this June. Notably, the audience will witness the return of TFS Studio after a period of absence.
From corruption to friendship, love…
At 10 p.m. from June 14, channel HTV9 broadcasts a 30-episode drama Farewell to the wild nights. Telling the love story of a Gypsy guy who has just been released from prison, the film partly depicts the malice of gang forces in the Gypsy world, but integrates stories of intimacy and love in the coastal town…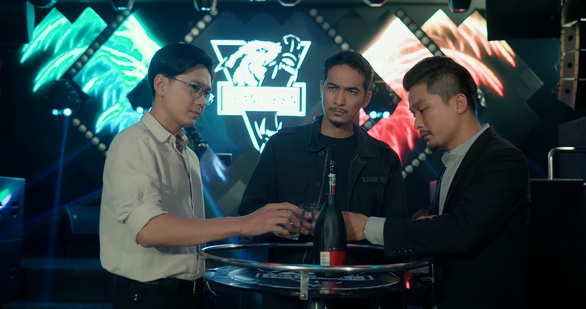 Scenes from the movie Farewell to the wild nights – Photo: DPC
The film also marks the return of TFS Studios. As a studio that was once famous for its well-rounded movies, Farewell to the wild nights of TFS is expected by the audience to continue to be a movie worth watching.
Same day, How long do you love me?? (40 episodes, 25 minutes each) airs on channel VTV9 at 19:35 every Monday and Tuesday.
Belonging to the psychological – emotional genre, the film focuses on family and love stories at work. Khanh Minh – a young girl who canceled the wedding because she discovered that her fiancé Minh Hieu was unfaithful, but then she fell in love with Hy Dong – a married man.
This completely turned her life upside down. And Thai An is successful at work, but her marriage is not very favorable…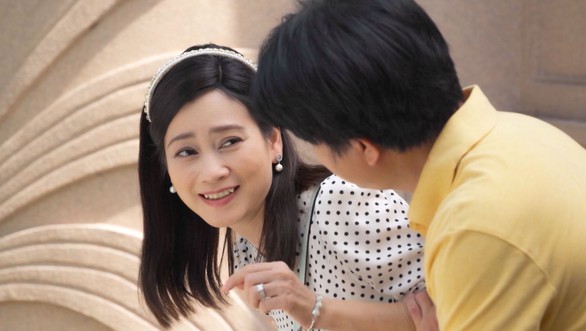 Movie Where the wind stops – Photo: DPC
Official wife aired on SCTV14 channel (at 19:45 from June 12th) is also quite an impressive film when exploiting the image of the official wife – who is associated with the husband's political power – through the story of Thuy Nhu. Thieu Phong's wife, director of the construction department of Nam Dong city.
Still Where the wind stops (47 episodes) aired at 8 pm from Monday to Saturday every week from June 11 on THVL1 channel, telling the love triangle between a rich guy Nam and his two daughters Thu Cuc – Le Binh of more than 25 years. before and that enmity has not ended until now.
Meanwhile, Small way to life broadcast on VTV1 channel at 9 pm began to attract the audience's attention when telling the story of 18-year-old schoolgirls with emotional problems with family and friends…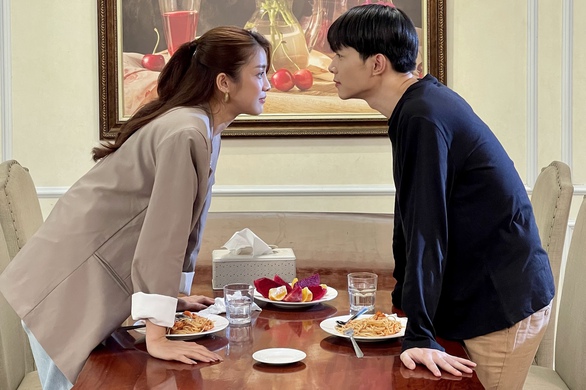 A scene from the movie How long have you loved me? – Photo: DPC
Continuing the old race tracks?
In order to have the footage to be released to the small screen audience this summer, the producers have also overcome an arduous journey.
Right in the first episode Official wife There is quite a special scene of the quarry explosion. When going to choose scenes at the mining tunnels, the film crew all received shakes of the head and refused because it was not safe for both sides.
Fortunately, there is Tri An stone tunnel that has just temporarily stopped working to convert the form of mining, so the film crew asked and was approved for filming.
"Not only that, we were filming during the period of only ten days of filming until the end of the filming, when the COVID-19 epidemic broke out, so the city asked to suspend all activities. That pause was unexpected. lasted for nearly four months, making us extremely worried," said director Nham Minh Hien.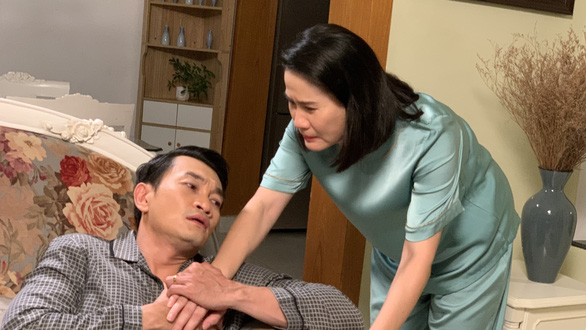 Scenes from the movie The Quan's Wife – Photo: DPCC
Directed by Nguyen Do Khoa – performed Farewell to the wild nights Along with director Pham Loc – also said that the film went through many difficulties when going through two epidemic seasons in two years: "Work stagnates, production prices increase… We thank the production crew and actors. made every effort to complete the film."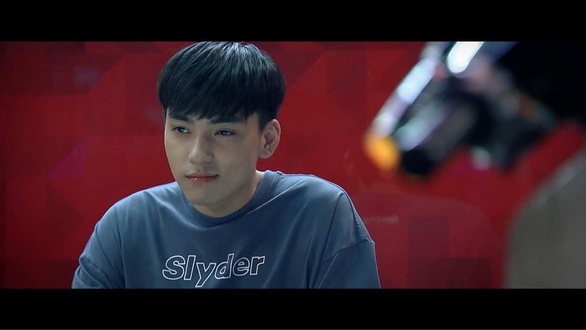 The movie The Little Way to Life – Photo: DPC
Many films are aired creating competition in attracting moviegoers. It will take time to know which movies are successful, but like director Nham Minh Hien, each channel has a different audience, so it is difficult to compare the number of moviegoers.
What he is happy about is that after films that mainly focus on family topics, producers and broadcasters have now broadened the topic. "I believe audiences still love Vietnamese films, especially political films that are properly done and still have a certain place," he said.
Private film studio M&T pictures immediately started production as soon as the epidemic subsided Where the wind stops, How long will I love you? to air this June. This year, the studio also focuses on dramas more with many new project.
Today TV channel produces movies by itself instead of buying products like before. The first movie was Summer night dream It's in production so it can be released in time.
.