On the afternoon of April 20, in Hanoi, the Royal Surgery Association's global certification ceremony took place, recognizing Viet Duc Hospital as a training center of global standards.
The Royal Society of Surgery UK (RCS) is an independent body with a wide range of activities, including the function of surgical evaluation and ranking and global certification according to strict criteria. Surgery related training institutions not only in the UK but also many countries also want to be certified by RCS to promote and have a reputation for training and quality of their surgeons, not only in the country but also in standard international.
Doctors of Viet Duc Hospital carry out surgery for patients – Photo: Provided by the hospital
Recently, Viet Duc Hospital has received active support from Facing the World (FTW) in the process of preparing documents and organizing for RCS council to verify via online form twice a year. 2020. Then the council meets again and the results come after 2 months.
Previously, in order to receive a globally valid certificate, Viet Duc Hospital had carefully prepared and received the consent of the Board of Members with extremely rigorous evaluation criteria.
On December 11, the Royal College of Surgeons held an online assessment and evaluation of the training at the hospital. On February 3, Viet Duc Hospital was officially recognized by the Royal Society of Surgeons as a training center of global standards with effect from February 2021 to February 2424. After the above time, the Royal Society of Surgeons will conduct an appraisal to renew and maintain the certification.
Being certified globally by the Royal Society of Surgeons, Viet Duc Hospital will be the destination attracting the attention of major hospitals, medical facilities in the world as well as foreign experts. Thereby, the hospital's doctors have lectures, sharing professional experiences to improve the qualifications of hospital staff as well as welcome foreign students and students to study and practice. according to international standards.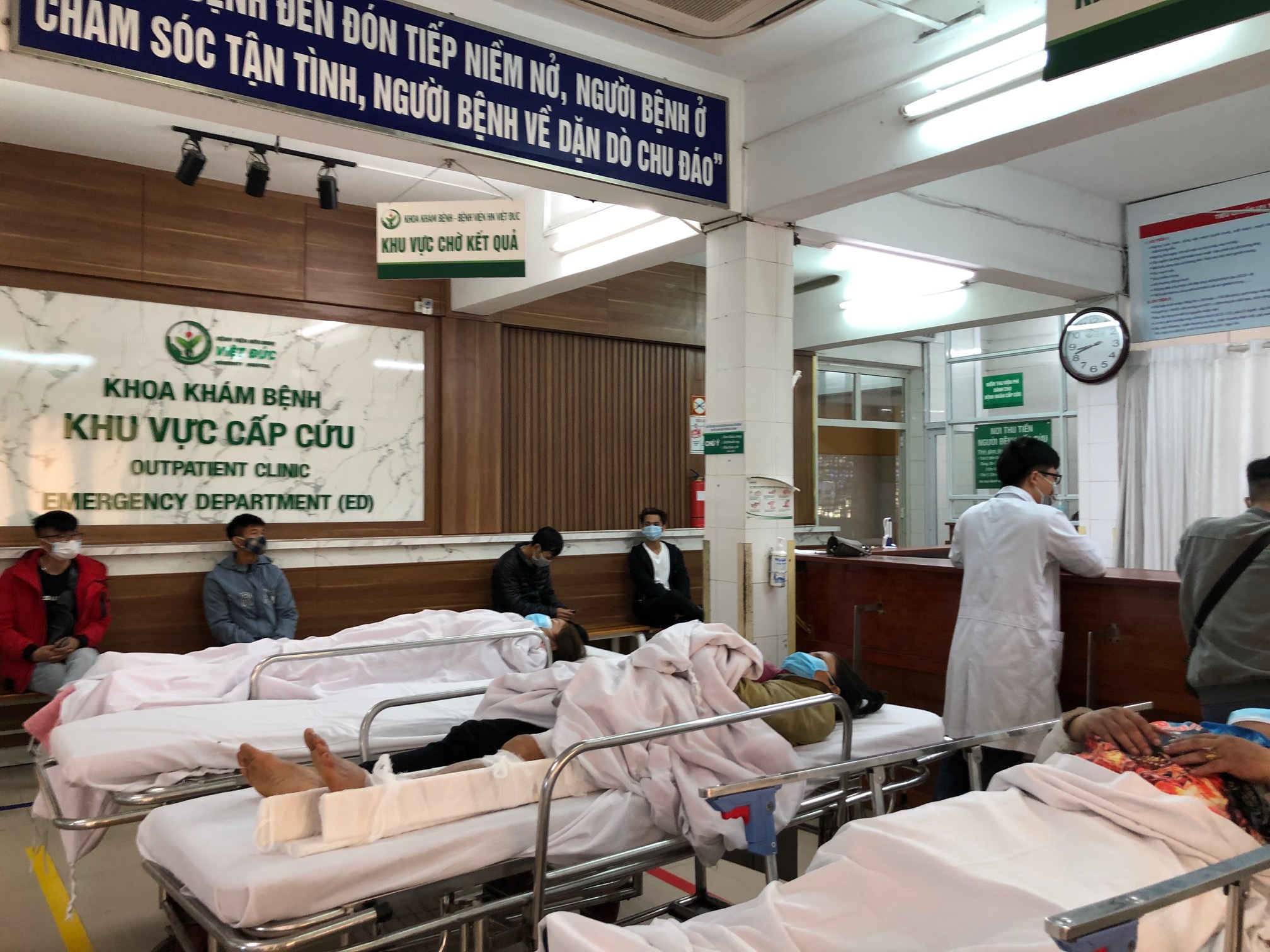 Viet Duc Hospital is the only special surgical grade hospital in Vietnam
Viet Duc Hospital is the largest surgical center in the country with nearly 2,500 staff, more than 1,500 hospital beds and more than 50 modernly equipped operating rooms, performing about 70,000 surgeries each year.
This is also a training base for thousands of students each year and has many international cooperation relationships with major hospitals in the world such as: France, USA, Japan, UK, Korea, Australia, Taiwan…
Viet Duc Hospital is a special class hospital that includes specialized surgery in surgery such as: neurosurgery, chest heart surgery, hepatobiliary surgery, gastrointestinal, orthopedic surgery, column life, kidney surgery, pediatric surgery, facial plastic surgery, microsurgery, specialized surgery for cancer diseases. This is also the leading institution in the country to successfully implement multi-organ transplant, liver transplant, heart transplant, kidney transplant, lung transplant …
Announced the 2nd special class hospital
On the afternoon of April 20, there was also a ceremony to announce Viet Duc Hospital as a special class hospital. This is the second time in a row that the hospital has been recognized by the Ministry of Home Affairs as a special grade hospital, after the first time the hospital has been given a special rating on September 21, 2015.
Also in this ceremony, Viet Duc Hospital officially launched the Telemedicine system of the provincial health project at the hospital and some local hospitals supported by ODA capital of German Government.