From left to right: People's Artist Viet Anh, Miss Thuy Tien, singer Lou Hoang – Photo: Facebook
* People's Artist Viet Anh still stays in the late afternoon
Talking with Quyen Linh in the program Memory travel Recently aired, People's Artist Viet Anh revealed that he was living alone in a student's rented room.
Quyen Linh confided that there are artists who are very rich, drive a car, live in a house, but Viet Anh is different: "To tell the truth, Viet Anh's salary is much more than Quyen Linh's, but he lives for love. gratitude to family, relatives, friends and even students".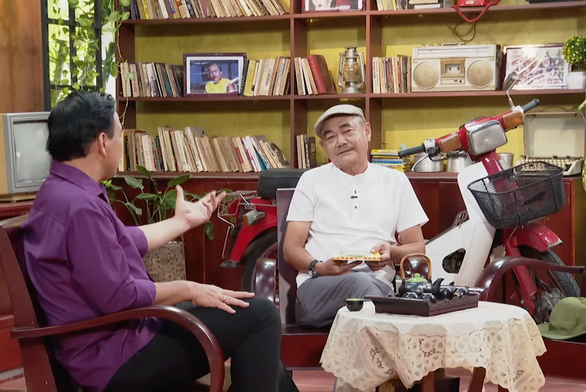 People's Artist Viet Anh in the program – Screenshot
Answering Quyen Linh, Viet Anh said: "Actually, I am also very rich and have had a lot of success in art, a profession that I love and have attached to since I was young.
Matter will eventually disappear, the problem is whether you are satisfied with your current life or not. I'm very satisfied. I accept it, have fun with it, never feel bad about it. No one is satisfied with being alone, but I am satisfied with what I have."
* Lou Hoang once wanted to quit his job because of facial paralysis
Small corner of youth episode 6 welcomes guest singer Lou Hoang. Here, he shared about the long time he had to freeze all music projects because of health problems.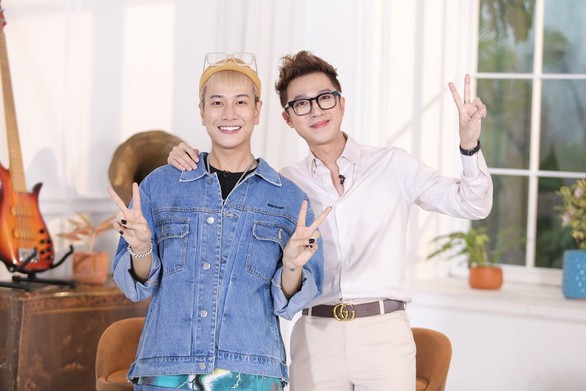 This is the rare time Lou Hoang (left) has participated in a TV program since he was announced to have cranial nerve palsy, leading to facial paralysis – Photo: Organizing Committee
Being sick during the COVID-19 pandemic, Lou Hoang faced many difficulties. Currently, he is still trying to get treatment to stabilize his health.
"At first, I was very negative, I once intended to quit my job and stop singing. I think going as a singer and going on stage is like stuttering, it's very difficult for me to interact or perform. My song" – Lou Hoang shared.
Voice What are we to each other? revealing more lifted his spirits after accidentally retrieving his first compositions, which reminded him of why he chose this path.
* Ngoc Son rewards Phan Hien after winning 3 SEA Games gold medals
Khanh Thi and Phan Hien have just shared the moment of meeting Ngoc Son on their personal YouTube channel. During this meeting, Ngoc Son gave a small envelope to Phan Hien as a hot reward for the male dancer when he won 3 gold medals at SEA Games 31.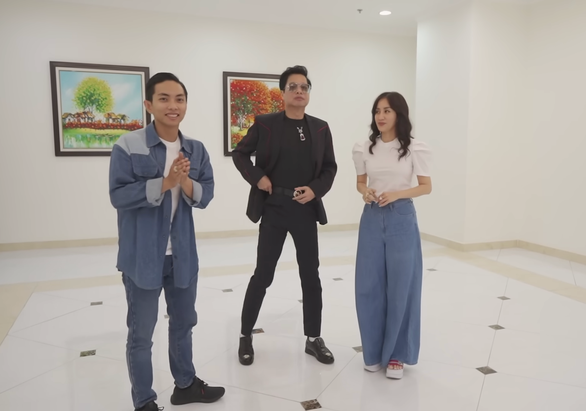 Phan Hien, Ngoc Son, Khanh Thy in the meeting – Screenshot
Before the action and heart of the senior, Khanh Thi said: "You were my idol in the past, but now you say that you idolize my husband." Ngoc Son also offered to invite the couple to perform in many shows. submit.
* Another guy was criticized at You want to date?
Episode 799 You want to date? There are two guests, Nguyen Tran Long (29 years old) and Pham Thi My Khanh (23 years old).
In the program, Nguyen Tran Long confessed that he had experienced 30 relationships. The new girl had a love affair in college and soon broke up because of her heartless ex.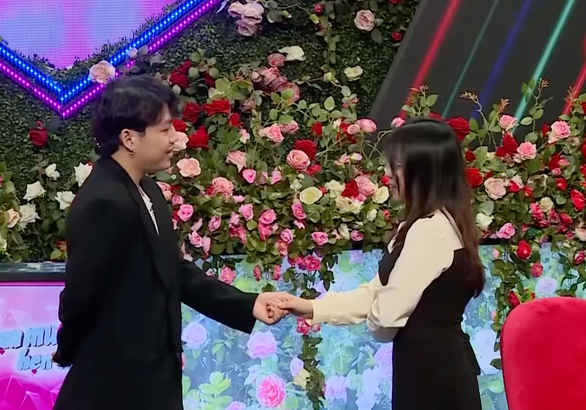 Two people participating in episode 799 "You want to date" – Screenshot
After seeing each other, Long "showed off" his dancing ability to his female friends and then continuously "heard" the other side: "If you lack a protector, I will be that person", "I feel touched for you." ", "I'm not good at math, I'm good at thinking about the two of us"…
However, in the end, the guy didn't press the button and refused to date the girl. This situation made the two MCs "hot-faced" and sent a message to the guy: "Colorful men often make women misunderstand and blame others. If only I hadn't shown too much earlier, the ending will be more complete" – MC Quyen Linh said.
* Thuy Tien spoke up about Truong Giang's controversial kiss
The kiss "smack" on Truong Giang's cheek for Miss Thuy Tien in the latest episode of Thank goodness you're here caused him to receive many criticisms.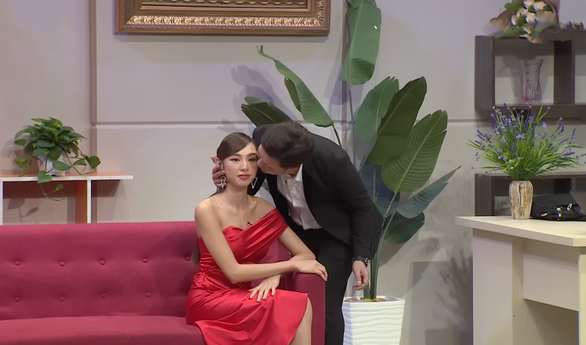 Although this detail is in the situation of the head of the room for guests, many viewers think that Truong Giang's actions are "too much" with female guests – Screenshot
"Especially when Miss Thuy Tien is still in office, the action is very likely to cause misunderstandings and affect her image" – an account commented.
Recently, Thuy Tien spoke to the media and the press about the actions of her senior. "For Tien, Tien doesn't think too much. Tien thinks that Truong Giang has had a long experience as a department head and each scenario also needs many appropriate details to create drama for the story" – Thuy Tien shared.
.