first. More than 10 years since Vietnam Idol, Uyen Linh almost broke with the game shows on television, which made her famous.
She put her heart into singing, until this year she reappeared in the flash entertainment space of a gameshow. Then she released a single In the middle of East-West Highway – a love song that is far from what is quiet, quiet and settled in Uyen Linh we have known.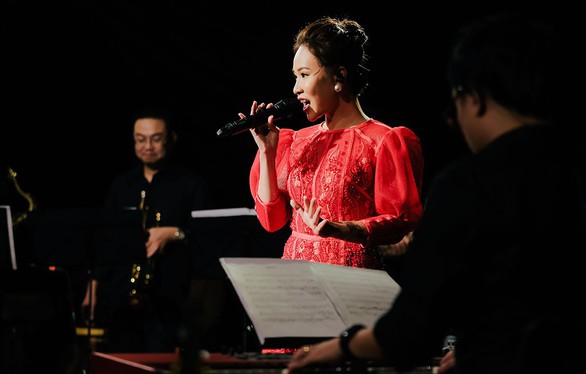 The song is filled with the summer atmosphere of long trips, of lovers on a long road.
It's all gone Broken Boulevard (a song from the album Portrait), Uyen Linh turned to another avenue, bringing with her the mood of being ready to love and ready to be loved.
Of course, her new song is still in a bend, still has some inertia from Uyen Linh's previous music story, so its excitement is still reserved.
But clearly "my song" was no longer "love words buried in the dew" but was said, albeit discreetly and softly.
Broken Boulevard – Uyen Linh
2. Another vocalist who is also in the musical turn is Nguyen Ha. People still know Nguyen Ha as a muse living in her own sad music garden. Then in the past few days, she released Weekend, quietly switched to singing a song fun music.
Well, Nguyen Ha's joy is still Nguyen Ha's joy. It's not cheerful according to the general standard of fun, but it's clear, romantic, and a little bit fancy.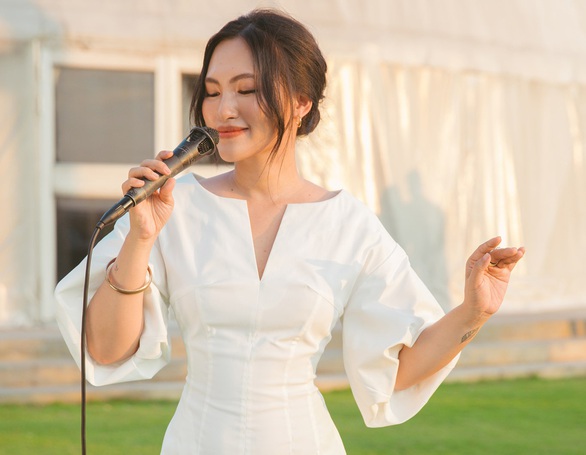 Singer Nguyen Ha quietly switched to singing a happy song – Photo: Facebook Nguyen Ha
But fun is still fun. Like Uyen Linh, Nguyen Ha's love song rolls on the road, although Uyen Linh's roads are big highways, while Nguyen Ha's road is around in the old quarter.
This is actually not the first time we hear Nguyen Ha happy. For example, she used to "happily sit and knit her little fingers" in The first absurdity, but this must have been the first time her joy was overflowing without being weighed down by any anxiety.
No longer looking like a cup of coffee to "I bring you a little sugar", Nguyen Ha's new song is as cool as a refreshing glass of crocodile water on a day. sweltering day.
The first absurdity – Nguyen Ha
3. With Hoang Quyen, she presented an even more unique face – the face of a musician. Immersed in the world of abstract splashes of color like Kadinsky's is a great MV backdrop for Hoang Quyen to showcase her creative freedom.
Please let today go It's not exactly a great song, but you can see there an infinite sea of ​​minerals that make up a real musician: sensitivity, femininity, but above all, the ability to regulate emotions.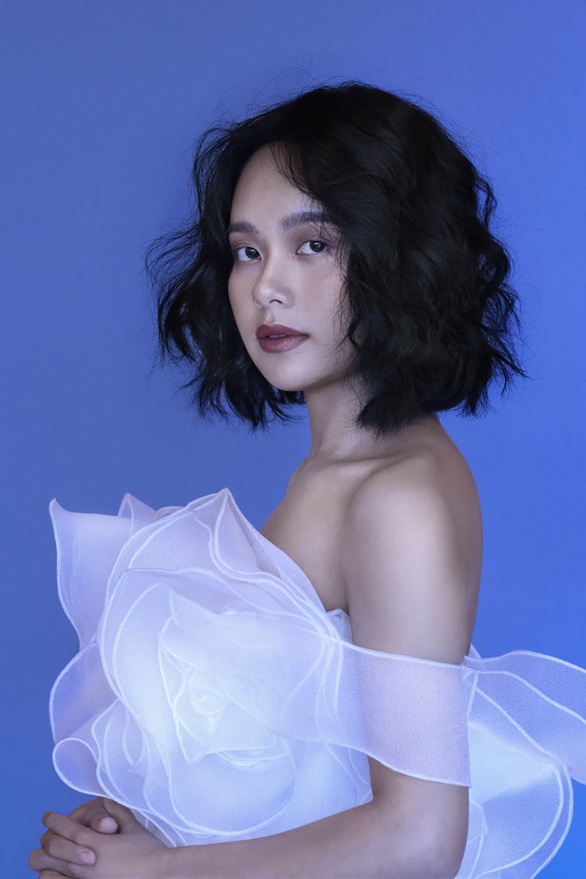 In the first composition, Hoang Quyen did not fall into the trap that many novice musicians fall into, that is, she did not let the raw emotions fall directly into the music but absorbed them first through the sweet layer of the soul.
And while Hoang Quyen chose to take the most thorny path, another outstanding vocalist, Duong Hoang Yen, has entered the public road in recent years. Her latest song with Dat G – Wherever your car goes, I follow you there – was a hit.
Photographer of Hoang Quyen
It's the same story of love, summer, and roads, but Yen's song is slippery, it feels like just grabbing any word that comes to mind, mixing it up and getting that song.
It's a bit of a pity that her soprano voice was squandered on a song, a mix that didn't need her that any mid-range singer would have conquered easily.
Of course, whether these turns are temporary or will last, we do not know, maybe these artists themselves do not know, but there is a saying "The only thing more wonderful than singing is singing. sing more". So just keep singing.
.