Movie Trailer Flip: 48h (face face 5) by director Ly Hai
Turn over: 48 hours There are no great action-packed action scenes, but their own characteristics are the scenes and props that are all very Vietnamese.
Those are Saigon deep alley, fish raft, night market, An Giang floating market, western river, Cham village in An Giang, river houses … Shooting action in complicated surroundings is very difficult. costly, easy to make mistakes, but director Ly Hai has overcome difficulties to create a film that is pleasing to the eye.
Brand "folk" collected hundreds of billions
Talk to Youth Online, director Li Hai said if Turn over 5 no delay for nearly a year due to COVID-19, maybe Turn over 6 also finished. The parts can be done over and over because he has many ideas.
From 2015, Ly Hai started her journey Turn over by him as director, producer and actor. The series got this name due to the characteristic "turn over" episode, the villain often disguised as a human being, creating a "flip" in each part.
Ly Hai is the image that represents his series: popular, popular but has a "huge" revenue – Photo: ĐPCC
After 6 years, Turn over has successfully created a popular, popular, very Western action film brand. The main character is often the working poor, being chased or having a family tragedy.
According to information from the publisher, the first part of Turn over (2015) collected 72 billion dong. Part 2 Turn over: Films (2016) collected 80 billion dong. Part 3 Turn over: Three guys missing (2018) collected 85 billion VND. Part 4 Turn over: The house has guests (2019) collected 120 billion VND.
In total, 4 parts Turn over pre-collection 357 billion.
Part 5 Turn over: 48 hours (2021), as stated at the beginning of the post, satisfies the entertainment needs of the audience thanks to the continuous action scenes from the 12th minute.
The story is not too good, cumbersome, gritty, but sometimes still emotional thanks to the family love element. On the afternoon of April 15, after less than a day of early screening (officially screened April 16), movie collected 7 billion.
Therefore, revenue of 150 billion VND can be within reach of Turn over 5.
Forecast, Turn over 5 more likely to put the brand name Turn over of Ly Hai exceeded 500 billion VND, a success that exceeded expectations when he debuted the first part 6 years ago. And if so, Turn over 6 may soon debut to the audience.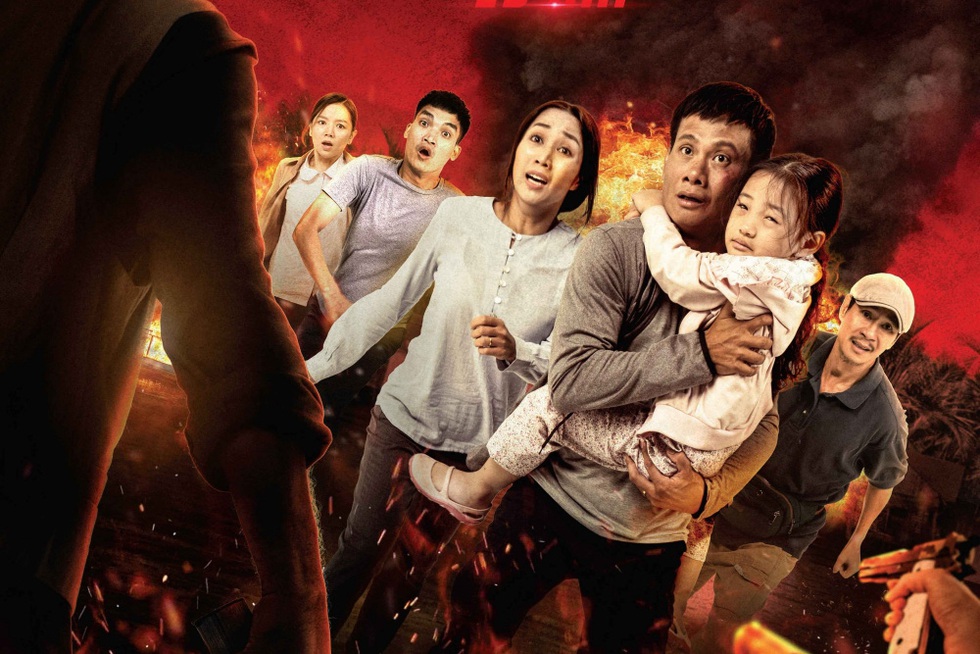 "Flip 5" with the cast Vo Thanh Tam, Oc Thanh Van, Mac Van Khoa, Ha Anh, Ly Hai and Huynh Dong – Photo: CPC
Glorious, emotional but weak cinematic language
The cornerstone of the series Turn over are 2 factors: action and family affection. In which, family affection is the attractive topic of Vietnamese cinema, and action is the unique quality of the series. The comedy element inherent in the series Turn over but the expression is still nonsense, pale, yet unique.
Series Turn over is considered to be of good average quality, somewhat just average, weak film language, not new filmmaking style. The series blends many genres and styles: from mainstream martial arts action to comedy, horror, drama, romance, movie journey …
This mix makes the series can attract many different segments and groups of audiences but at the same time cause a sense of embrace because not all genres and styles are well expressed. The quality of the parts has also fluctuated, not steady progress has been made.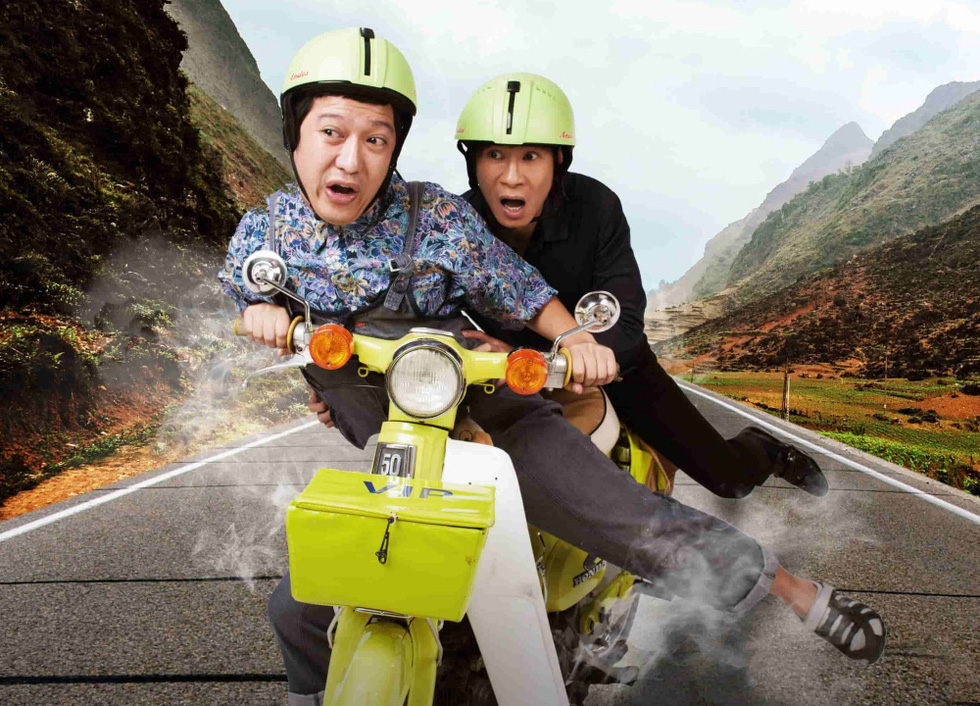 Truong Giang and Ly Hai starred in "Turn Over" part 1 – Photo: CPC
If part 1 Turn over is a rush, but there is still a lot of room and a couple of "bullshit" details, part 5 Turn over: 48 hours is a chase, run away on a scale, many times more epic and less bullshit.
Part 2 Turn over: Films quite unique when exploiting the profession of stuntman. The unexpected ending seemed to be exploitable in the next part, but it turned out not to be.
If part 3 Turn over: Three guys missing quite emotional about the journey of finding relatives of 3 disabled boys (Huy Khanh, Song Luan, Kieu Minh Tuan), Turn over: The house has guests is a big step backwards with the old story, weak, gritty and shadowy Thai ghost film.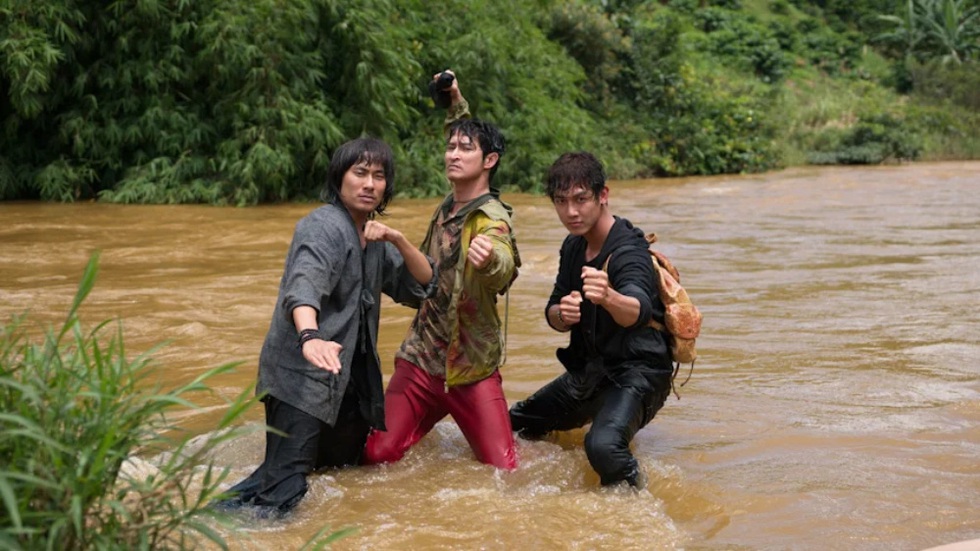 "Turn over: Three missing men" gathered Kieu Minh Tuan, Huy Khanh and Song Luan – Photo: CPC
After 5 parts, can confirm the cinematic language in Turn over weak still weak. Turn over 5 It has been staged for investment, meticulousness, the budget can be up to tens of billions of VND, but the camera angle, shooting and erection have not taken full advantage of these magnificent scenes. Acting is also more television than film. Lines, details, expressions are not expensive, less strict
Even so, the series' highlights Turn over is often emphasizing the epic action scenes, the great scenes gathering from hundreds to 1,000 public actors, popular and close to the majority.
Each part exploits the different occupations of the working people, so it is easy to create empathy: gem digger, stuntman, orphaned person selling grilled bananas, out-of-date boxers, deliverers, dealers. fish, motorbike taxi driver, tow truck …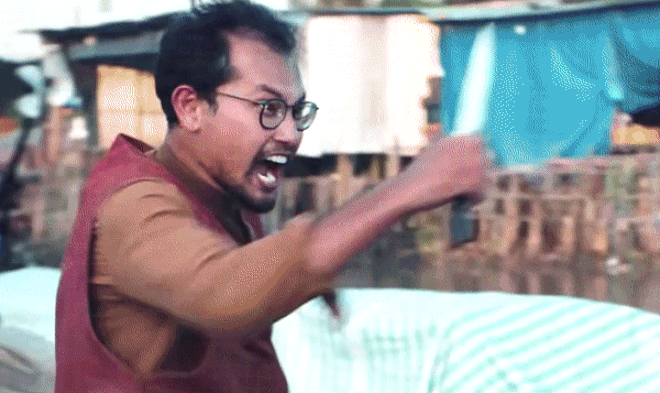 The continuous action scenes in "Flip: 48h" made the audience have no time to rest their eyes – Photo: ĐPCC
'Flip' isn't 'Fast & Furious'

After an early show Turn over: 48 hours April 14 evening, an audience member called Turn over is "Fast & Furious of Vietnam ", is characterized by successive, attractive chases with intense, eye-catching images.
However, it is impossible to compare a Vietnamese film franchise and a world-famous action blockbuster brand. The reason is not reputation or rank, but just because Turn over no serial content, no consistent character system development like Fast & Furious.
Turn over It is simply a movie franchise that incorporates unrelated parts under one common name.
.