Two artists Phi Nhung, Trung Hieu
* The mysterious pink shadow made Nguyen Van Chung write a series of hit songs for a while
Musician Nguyen Van Chung has just participated in the Artist's Life episode 8. In 2002, the first song he composed was when he was sitting on a lecture hall in Ho Chi Minh City. At that time, Nguyen Van Chung loved a girl for about a year, then she suddenly "disappeared" for no reason, causing the musician to have mixed emotions.
Nguyen Van Chung shares about the mysterious pink shadow – Source: Jen Network
Although his family has a musical instrument business, Nguyen Van Chung did not like them, but his unfinished love with this girl made him turn to music to relieve his sadness.
The musician revealed that most of the songs he composed for this unfinished first love, for example The crying moon, Flying in the middle of the galaxy, Dream of glass, Moon night of love… These are all popular songs, familiar to the 8X and 9X generations.
* Community Program Every citizen is a soldier
On the evening of August 21, the community program Every citizen is a soldier number 2 will be broadcast live on the fanpages of Ho Chi Minh City Light Music Center, Ho Chi Minh City Student Cultural House, Digital Media Hub…
The program has the participation of actor Hoa Hiep, singer Nguyen Le Ba Thang, taekwondo athlete Chau Tuyet Van, 9X teacher Nguyen Thai Duong, Bao Kun… Hosts are Hong Phuong, Hoang Rapper.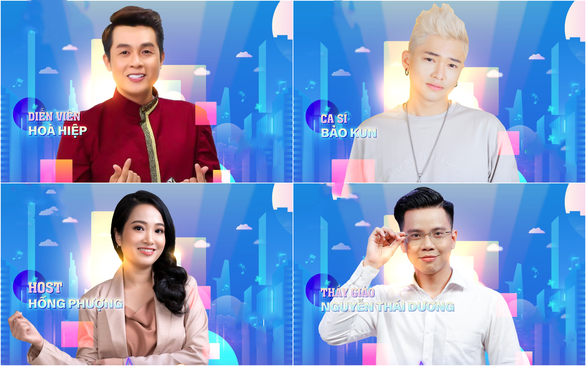 Some faces participating in the program
In addition, there are 2 guests who are the authors of the program works: Tran Thao Nguyen and Nguyen Phuong Linh.
This is a playground for literary and artistic works on the topic of COVID-19 disease prevention and control, contributing to spreading the good cultural values ​​and traditions of the Vietnamese people.
* Solo with bolero accompanying the artist's community activities during the pandemic
This week, Solo with bolero especially with the appearance of artists Trinh Kim Chi, Huu Quoc, Duc Minh, Thanh Duy, Kha Ly…
Trinh Kim Chi said that during the past time, she and many colleagues have supported artists and behind-the-scenes at all stages in the city.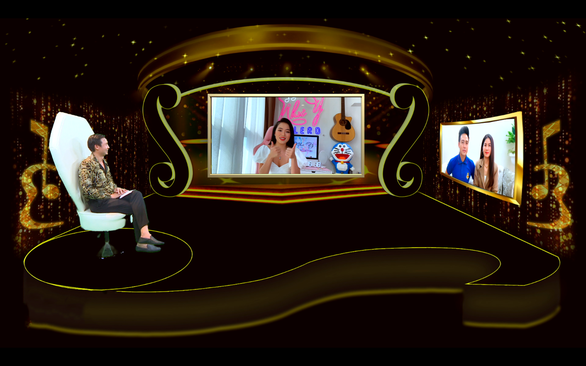 Taking on the role of host is director Vu Thanh Vinh
Currently, she is also in charge of the loving kitchen serving from 3,800 to 4,000 meals to those on the front lines of the fight against the epidemic, calling for and providing about 4,000 medicines for COVID-19 patients.
With artist Huu Quoc, he shared his desire to meet his parents, son and relatives because he had not been home for 2 months. Currently, Huu Quoc is working in the kitchen to support the frontline against the epidemic in the hope that those who support the loving kitchen will be safe so that they can continue to perform their duties.
At the end of the program, representatives of the program organizers and participating artists said they will send 200 million VND to Trinh Kim Chi's kitchen and Huu Quoc to share, join hands to support the community.
* People's Artist Trung Hieu impressed with the role of a strict father
Film Peaceful tomorrow The story revolves around the family of Mr. Phat (People's Artist Trung Hieu) – a successful man who spends little time with his family.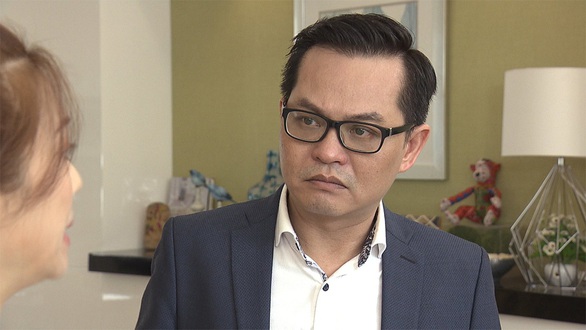 At the company, Mr. Hieu is assertive with employees, while at home, he is strict and tough with his children
The epidemic forced Mr. Hieu to stay at home a lot and since then also have time to be closer to his wife and 2 daughters. However, it was also from here that Mr. Hieu discovered many secrets of his children's adolescence and began trying to find ways to intervene to help him. However, that journey of change was not easy when his harshness brought a situation of friction and controversy between the two generations.
On social networks, many viewers praised Trung Hieu's role as a strict father.
* Phi Nhung confided about her family and adopted children on Vu Lan's occasion
In episode 43 of the show Things I'm afraid to say Broadcast on YouTube of supermodel Xuan Lan on the evening of August 20, Phi Nhung had more than 60 minutes to share her life story, motherhood and predestined relationship with 23 adopted children.
Phi Nhung said that she taught Wendy – her biological daughter living in the US – how to raise her child like that. She always spends a lot of time talking and visiting her children like a friend.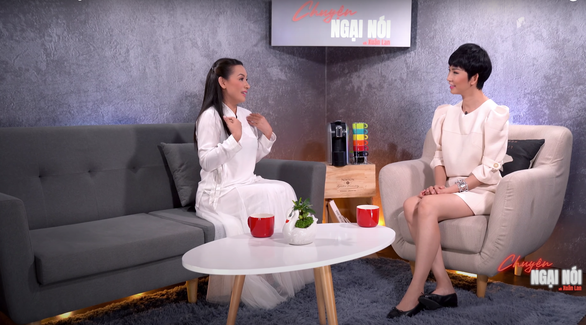 Phi Nhung participates in Xuan Lan's program 'Afraid to talk'
Talking about the recent market, the singer explained that she would rather be cursed than she is to let her children be cursed or criticized even though Ho Van Cuong's fans cursed her a lot.
She shared that she had given up all the ego of a mother to make peace with Cuong, so that the child would not feel sorry for himself: "It is better for a mother to be evil than to let me go the wrong way" – Phi Nhung said.
Through the program, Phi Nhung also sent a message to Ho Van Cuong: "If Cuong watched this program, I also know that the last time I was criticized, now I have a good son again…".
Phi Nhung also shared a personal love story, in the past 12 years she has not dated any man. She wants to give all her love to her daughter Wendy and her adopted children.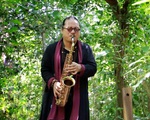 Artists and audiences wish good health to Tran Manh Tuan
.