Thanh Hang made a vedette in Tran Hung's collection introduced at London Fashion Week – Photo: Facebook Tran Hung
Recently, designer Tran Hung introduced the collection Blood and Tears (Blood and tear) within London Fashion Week Spring Summer 2022. This is his 7th collection presented at this fashion week.
And designer Phan Dang Hoang shows the collection Quintessence (Essence) in Milan Fashion Week of Italy. This collection honors Vietnamese craft villages with the message of preserving traditional beauty.
The latest collection of designer Tran Hung with 10 designs using vibrant taffeta fabric. The main colors of this collection are red and yellow combined with 3D rose motifs representing strong, free women. This is also the source of inspiration in his designs.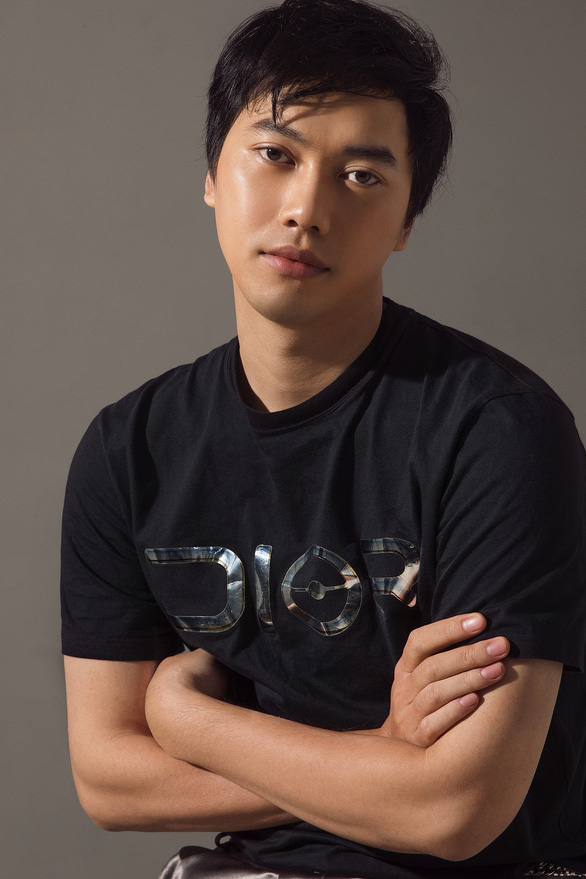 Tran Hung started his career as a fashion designer from the end of 2016
"Hung's inspiration and passion for fashion comes from independent, inspirational women in their own lives," – Tran Hung told. Youth Online.
Previously, Tran Hung also introduced 6 other collections on the international fashion catwalk, which were featured on the page London Fashion Week including: Feminism, Menswear, Revival, La Muse, Musée D'Art and Wild.
Up to now, Tran Hung has about 5 years of pursuing a fashion career, which is also how many years he and his team brought the Tran Hung brand to conquer the world.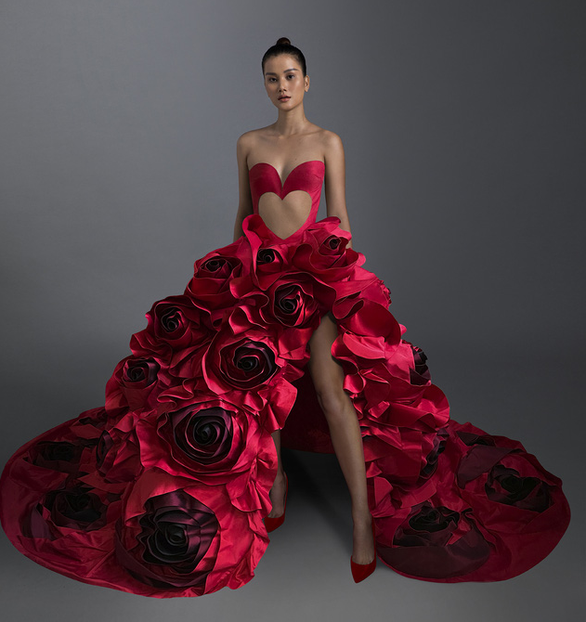 Huong Ly wears a design in the collection "Blood & Tears"
Tran Hung said that he was determined to bring his brand to the world from the very beginning, so he focused on promoting on social networking sites, especially Instagram. Tran Hung's opportunity to show his first show in the UK was also because the organizers were impressed with Hung's designs on social networks and invited them.
Talking about the important factor that determines the attention of international fashion fans, Tran Hung shared: "It is the sustainability factor – what the world fashion has focused on a few years ago, in Vietnam. Only a few brands are paying attention."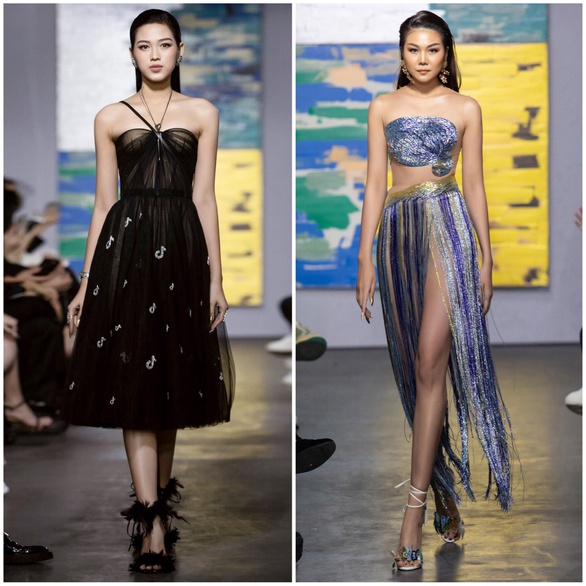 Miss Do Ha (left), supermodel Thanh Hang wears a design in the Musée D'Art . collection
According to Tran Hung, when bringing the design to the international catwalk, The designs he makes no longer tell his own story, but contain his personality in harmony with international popular fashion.
Meanwhile, despite being a final-year student majoring in fashion design at a university in Milan (Italy), Phan Dang Hoang had the opportunity to present a Vietnamese cultural collection called Quintessence (Essence) in Milan Fashion Week last September.
"Hoang feels lucky because he has not graduated yet had the opportunity to participate in international fashion week, to meet powerful figures in the world fashion village. This is a blessing, an indescribable happiness. in words" – Phan Dang Hoang shared with Youth Online.
Phan Dang Hoang introduces a new collection on the international catwalk – Photo: Facebook Phan Dang Hoang
Collection Elite with 10 designs inspired by Vietnamese craft villages such as knitting, silk weaving and the message of protecting the traditional beauty of the nation.
This collection is also Dang Hoang's graduation project, which is in the top 30 best collections of the whole course.
According to Hoang, products performed on international catwalks need to be unique, new, catch up with trends and bring a modern spirit.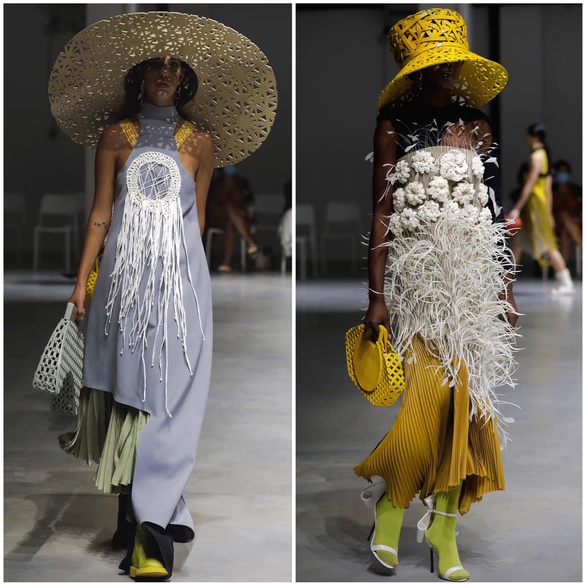 Designs from the "Quintessence" collection shown in Italy
"Each designer sends a different message, a different story. In my opinion, the collection just needs to be beautiful, eye-catching, and the unique cut is attractive," added Phan Dang Hoang.
.