Thuy Tien and My Tam are the first two artists present in the Central region to directly aid people in floods.
The images of Thuy Tien and My Tam on relief routes in Thua Thien Hue, Quang Tri and Quang Nam inspired many people – Photo: FB CHARACTERS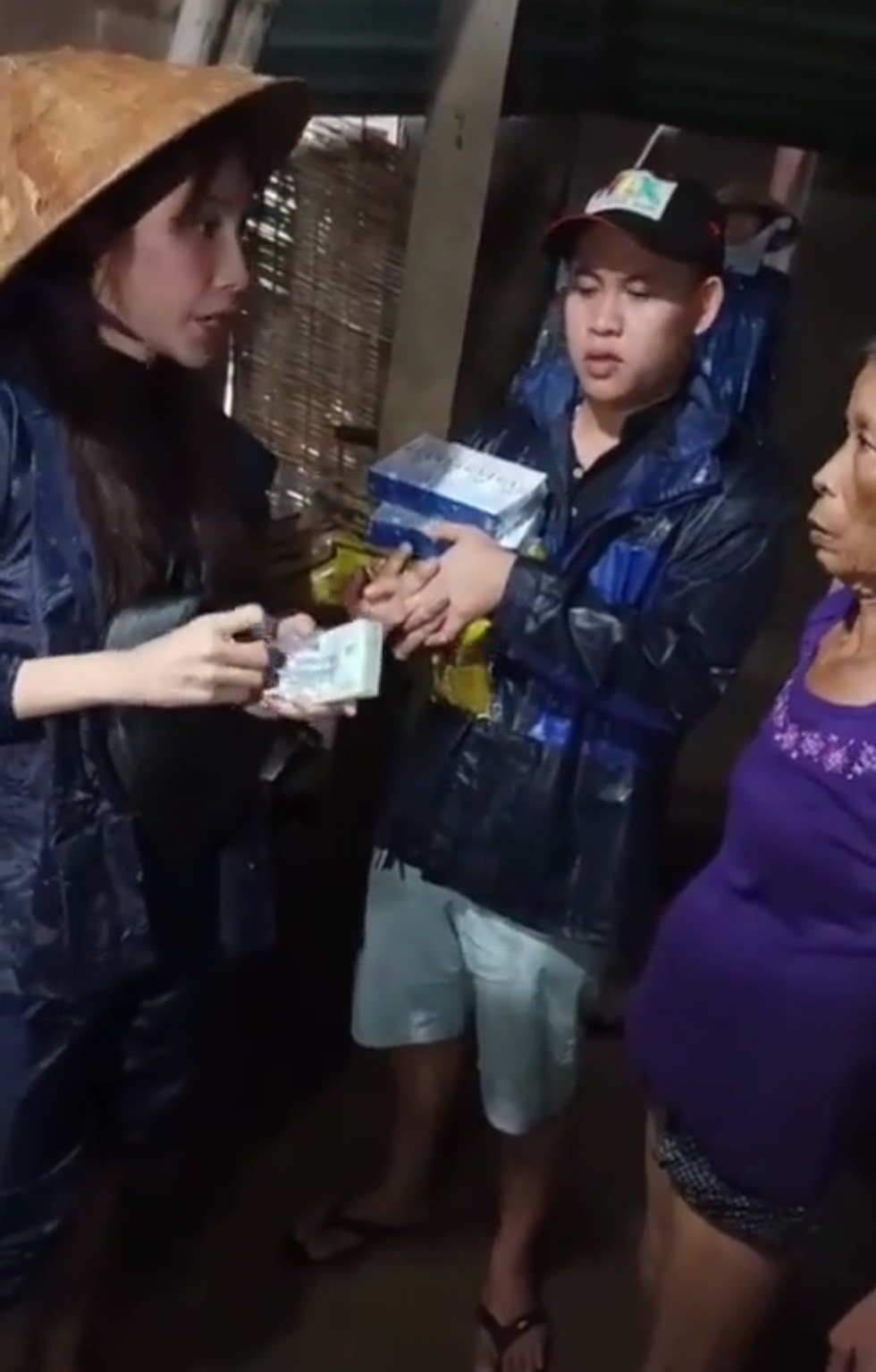 On the way of relief, Thuy Tien and the delegation waded into the houses of Thua Thien Hue, Quang Tri. On October 16, visiting a house heavily damaged by storms and floods, the singer discussed with everyone to extract funds to help people rebuild the house. Thuy Tien told her landlord: "Normally I build a house of love for relatives, the house suffers the same damage, it is 50 million. Now, the price is up, I do not know so I will give it a symbol I will transfer the money for the full building of the house. If 70 million, I will transfer 70 million, 60 million, I will transfer 60 million. Now I give you some money for food, rice, and market in advance.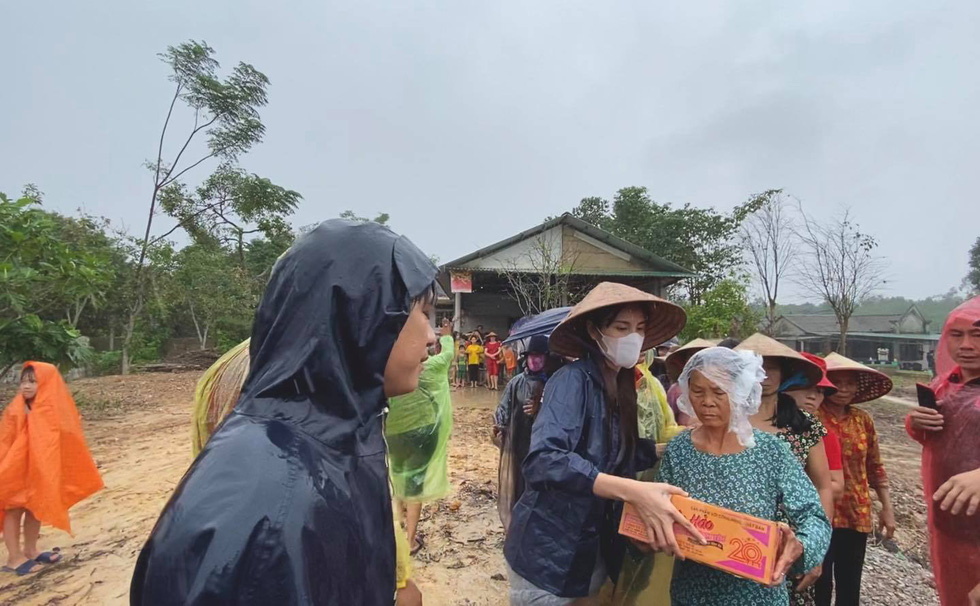 In addition to giving gifts, Thuy Tien focuses on giving cash to people so that they can build and repair their houses and cover their lives after storms and floods. Her cash donation is done directly and publicly. Coming to each house, seeing with his own eyes the damage caused by storms and floods, the singer spent several million dong to donate. On October 16, she wrote "It is extremely dangerous out here, the water is rising, so it will be difficult for people in this place to be rich or poor to go out in the next few days."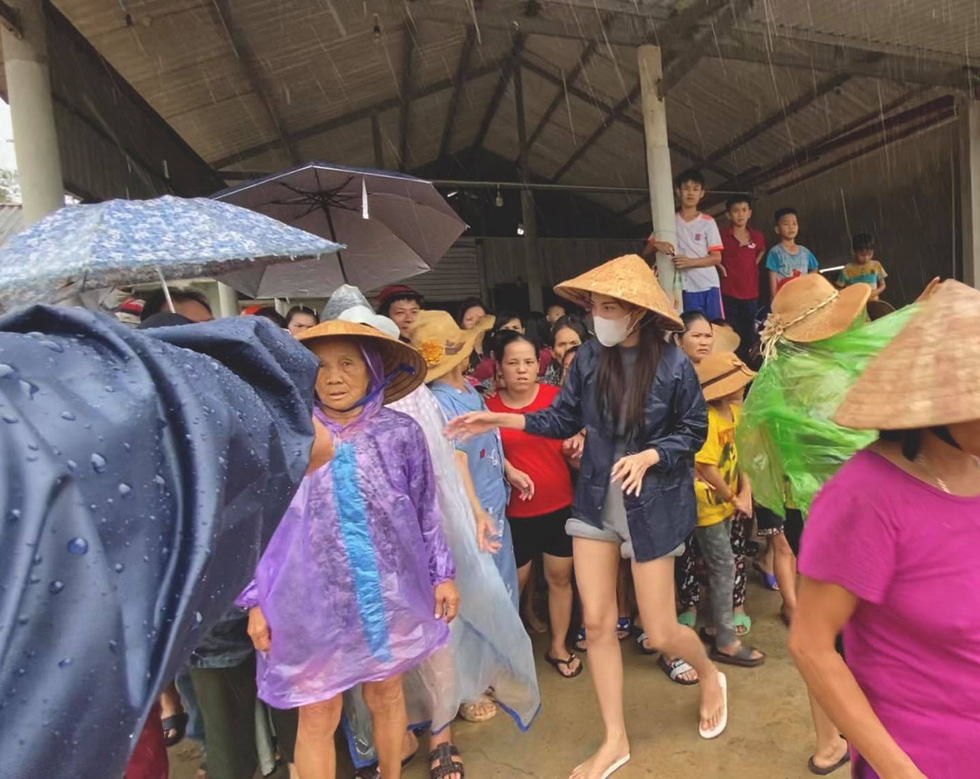 Thuy Tien wears a raincoat, rolls up high pants and flip-flops for easy access to deep flooded areas. She shared the first night to Hue (October 13), it rained heavily. In the following days, the weather continuously changed between sunshine and rain, affecting the health of the whole group. After two days of wading in water, Thuy Tien also caught cold. In Ho Chi Minh City, Thuy Tien's husband Cong Vinh begged his wife to return home to take care of her, then the couple would go together to the Central to help again. But all flights were canceled due to the storm, Thuy Tien stayed with the group to continue to people in remote districts.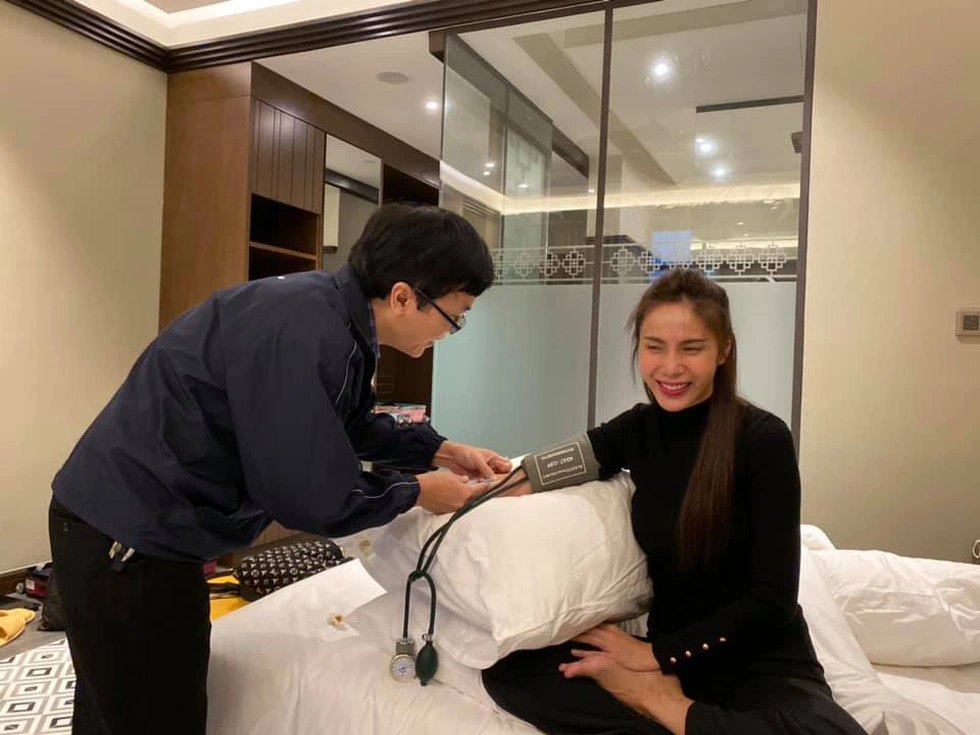 Having been infected with a cold, when she returned to the hotel, Thuy Tien examined a doctor, was given an injection and was asked to take a nerve tonic. Over the past few days, public opinion surrounding her relief in Central Vietnam is also quite complicated. Some people believe that the relief activity should be thoroughly researched and listed before giving gifts to avoid giving up mistakes. Some people have a negative opinion, saying that Thuy Tien "makes color and show off" when publishing active images and livestreaming on social networks.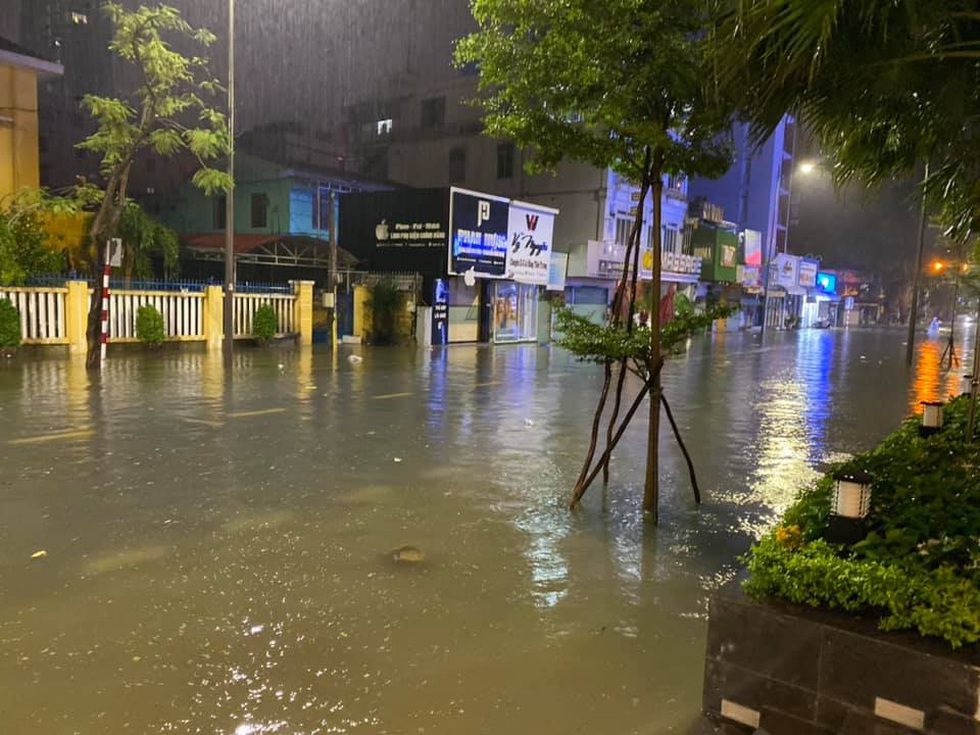 Even so, the group that supported Thuy Tien was larger. They believe that this is an emergency relief operation, so they cannot wait too long. People in flooded areas all face many difficulties, unable to distinguish "who is more suffering than anyone". The publication of the image by Thuy Tien is an effort to make the information transparent, showing the audience how she is spending the amount of 40 billion VND. Therefore, the singer's actions are still loved and encouraged by the people. In the photo is the flood water outside the hotel she stays in Hue.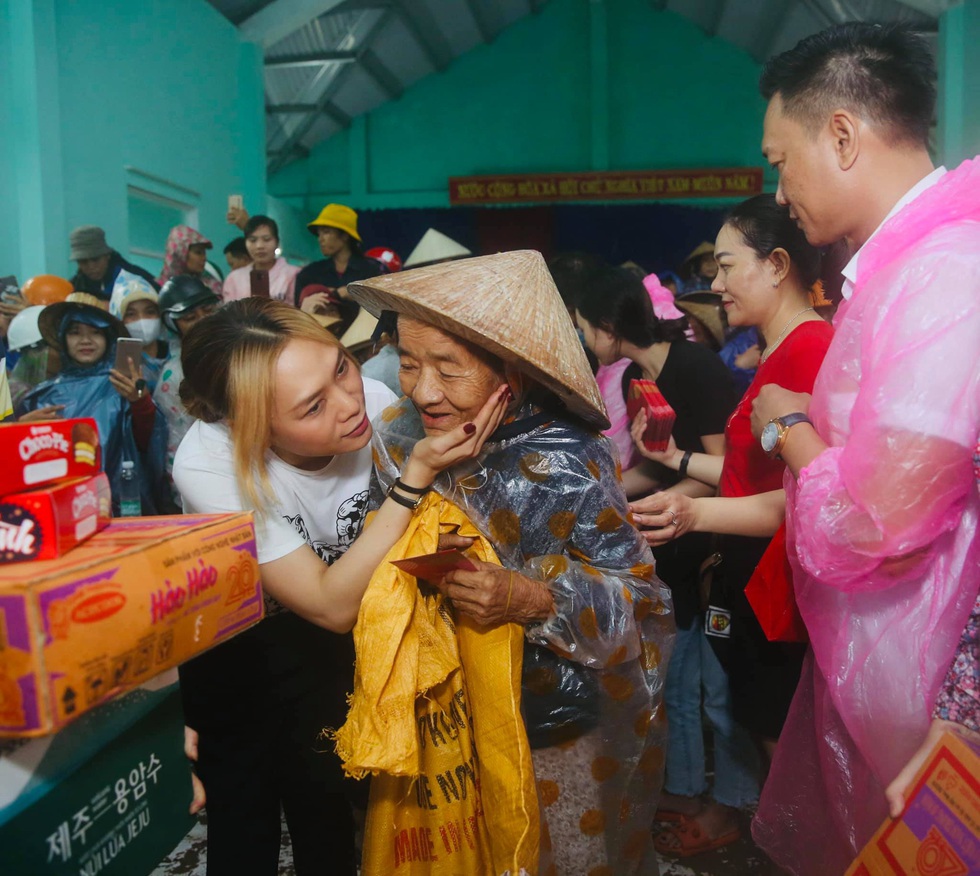 Meanwhile, My Tam started the relief operation from October 16 in Quang Nam. She went to two communes Dai Lanh and Dai Hung in Dai Loc district, Quang Nam province. As a son of Da Nang, My Tam silently spent money on relief and left early, not calling on social networks. In each commune, she organized gift giving ceremonies at the cultural house, handing over supplies to the people. On the afternoon of October 16, My Tam said it rained heavily in Dai Hung commune. She loves the people so hard and hopes that there will be no more accidents, landslides or dams.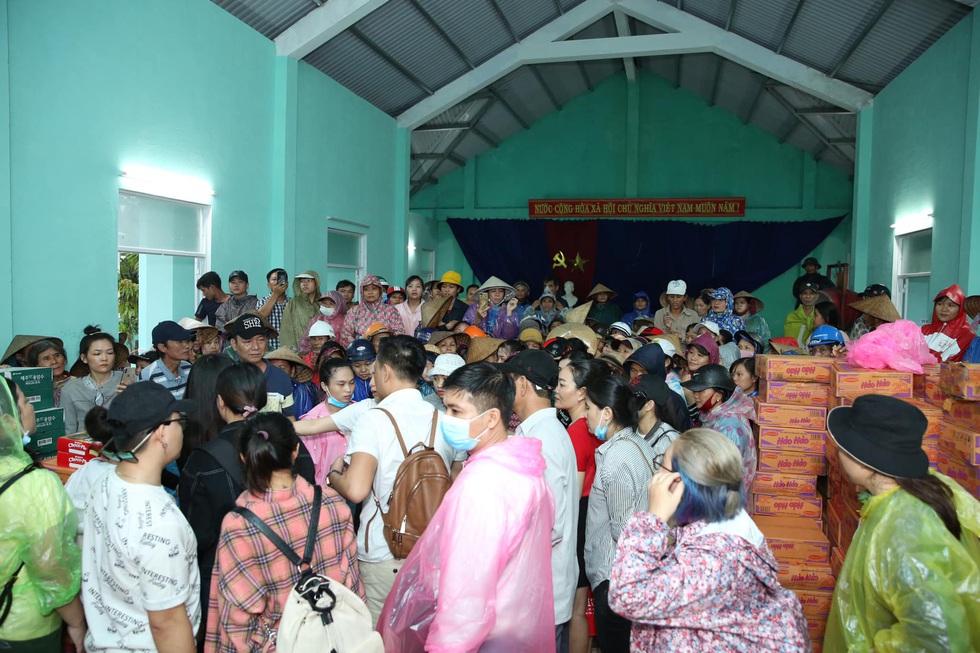 The cultural center was full of people when My Tam held a gift-giving session. The singer stood in the middle, chatting with the people and handing gifts to each person. Each person was given a lot of food and drinks to withstand the coming stormy days. "May natural disasters pass soon so that people can return to their normal lives" – My Tam shared.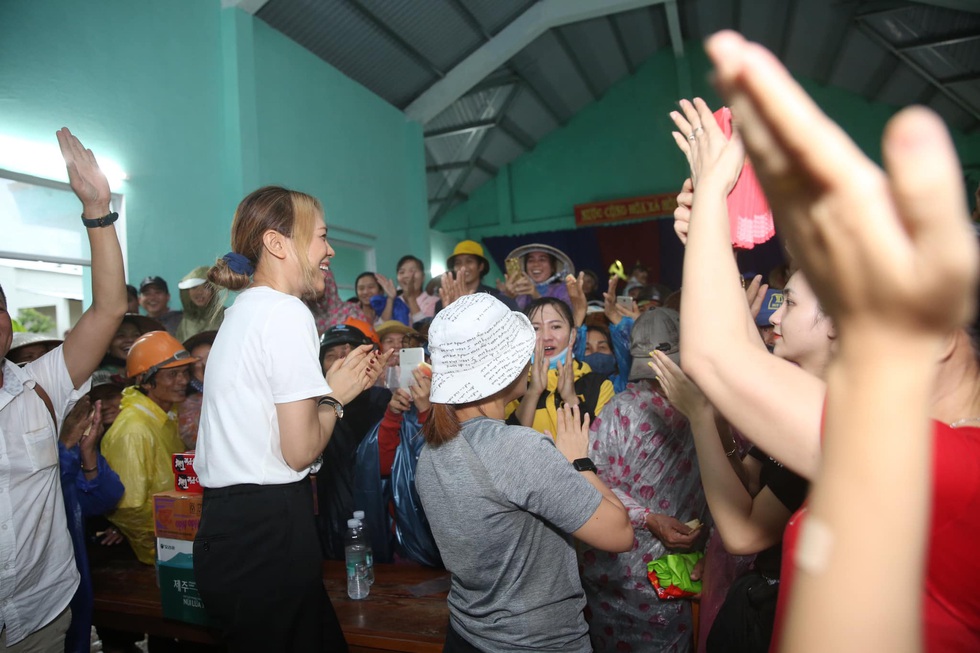 Having no speakers to communicate with, My Tam actively spoke out loud, creating a happy and optimistic atmosphere for the people. Currently, the singer has not announced the amount of money she will spend on this relief trip as well as the travel plan. This is consistent with the charitable style of My Tam for a long time. She rarely made headlines, often quietly did. In most cases, the public does not know My Tam's activities.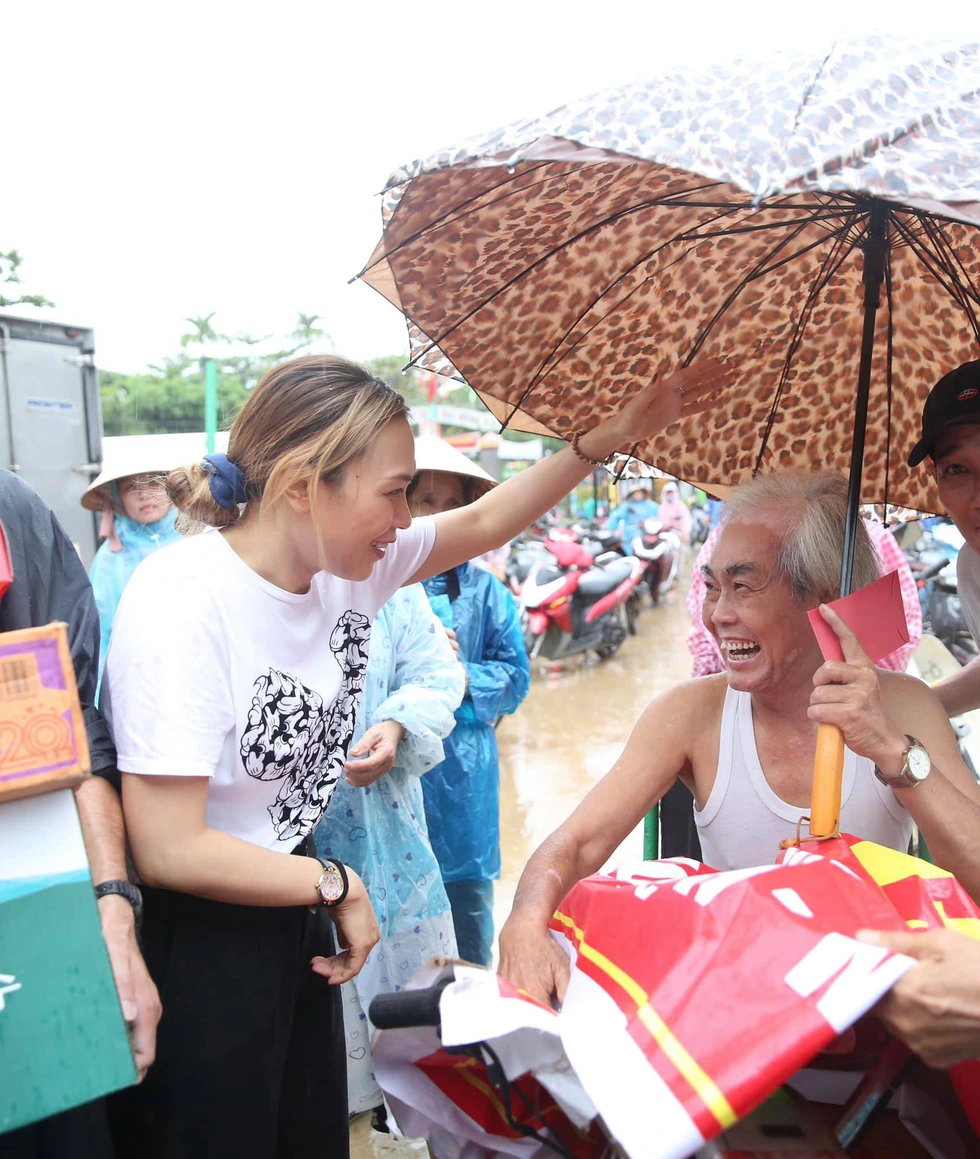 And this is the rare time My Tam actively announced her charity activities while she was doing it. This is attributed to the urgency of the flood relief in Central Vietnam. The consecutive storms pushed the lives of people in the central provinces into confusion. As a famous artist, My Tam is taking on her responsibility of calling and inspiring the community.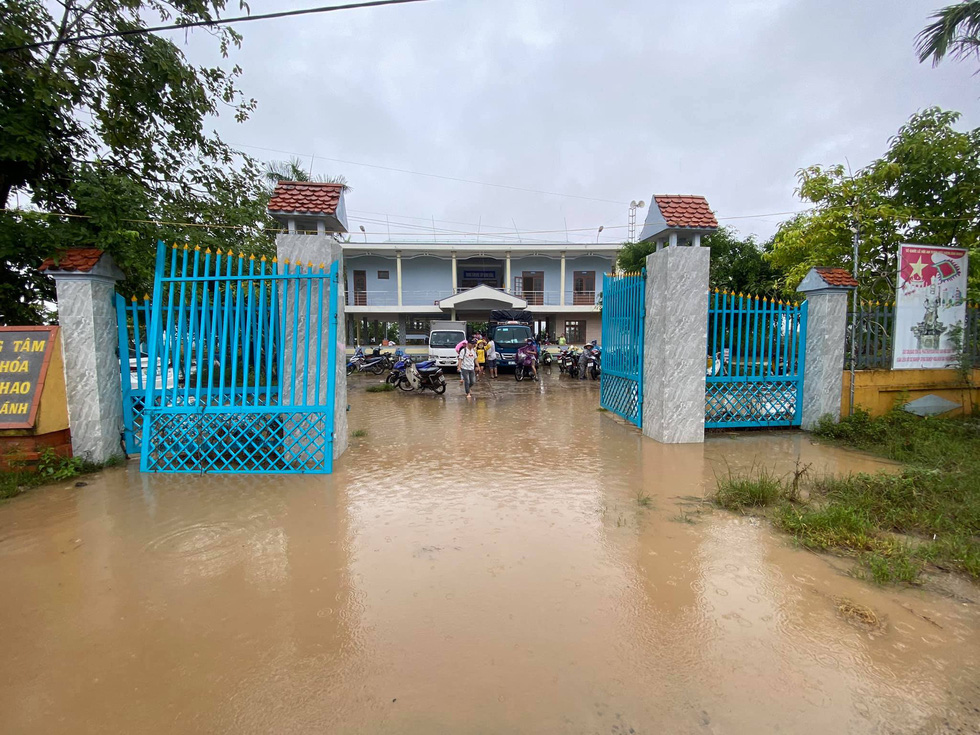 The scene outside where My Tam gave gifts. It is expected that, this weekend and the beginning of next week, the activities of the Central region relief from the artists will take place strongly. Artists like Tran Thanh, Ly Hai – Minh Ha, Ky Duyen – Minh Trieu, My Le, Tien Luat … have raised hundreds of millions to billions of dong for the people of Central Vietnam.
.