After many years of treatment everywhere, seeming hopeless, unable to walk because of ankylosing spondylitis, but the miracle happened to the patient after a long time living with the disease. .
Ms. HTTH (45 years old) was able to walk after more than 30 years of fighting with illness. She shared that for the past 30 years, because of ankylosing spondylitis since childhood, she could not move her hip joints, could not sit but always had to lie down. All of her daily activities depend on relatives.
Although she has been running throughout major hospitals over the years, medical treatments have no longer worked for her illness. Not long ago, she visited Viet Duc Hospital (Hanoi City). Here, doctors appointed surgery.
Spondylitis surgery to treat ankylosing spondylitis for a woman for 30 years must stay in one place
Doctor – Doctor Ngo Ba Toan, Deputy Head of Department of General Trauma Surgery, Viet Duc Hospital, said that Mrs. H. suffered from ankylosing spondylitis since she was a child, when she arrived at the hospital, she had complications. ankylosing spondylitis and osteoarthritis, she could not sit and walk.
"We believe that the surgery for patient H. is very complicated because two of her hip joints have complications of deformed adhesive inflammation, in addition, the inflammation in the blood is often at a high level that easily leads to slow wound healing. even postoperative infection.Front of her condition, doctors thoroughly consulted multidisciplinary and led to the decision to replace the hip joint with a less invasive technique of surgery with two anti-dislocations. and anti-wear "- said Dr. Toan.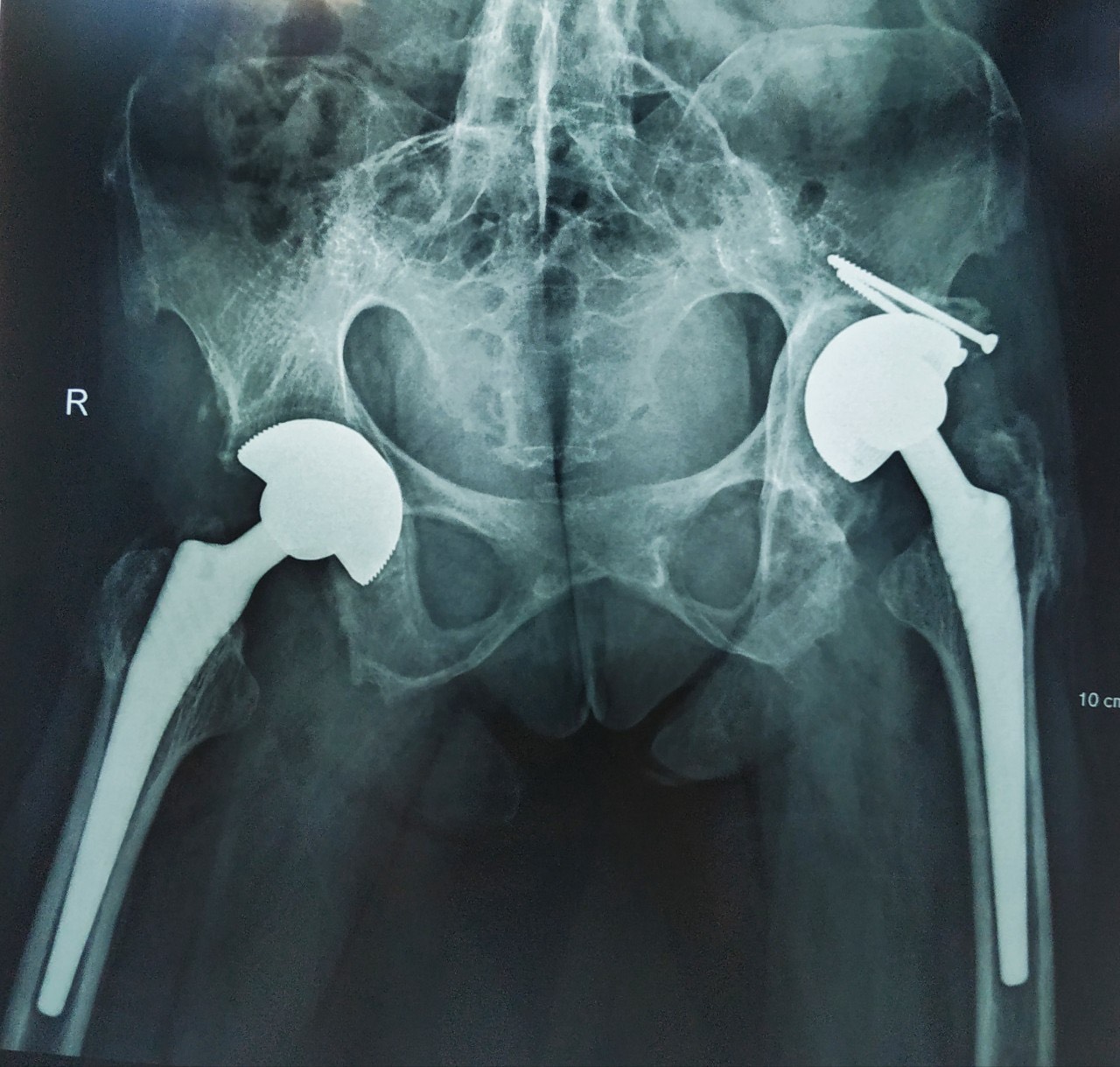 Female patient underwent two-sided hip replacement surgery
Fortunately, right after the surgery, Ms. H.'s health is stable, recovering well and is instructed by the medical staff to practice early rehabilitation. About 1 month after the hip replacement surgery, Ms. H. was able to walk normally and was instructed to continue exercising so that she can recover quickly. The patient shares that this is the happiness that during 30 years of fighting with illnesses, she did not dare to dream that one day she could walk gently and firmly on the ground with her own feet.
According to Dr. Toan, ankylosing spondylitis is a long-term, chronic inflammatory disease characterized by pain and damage to the joints of the pelvis, spine, and lower extremities. The disease causes some vertebrae to stick together and swell, making it difficult to move, causing hunchback, curvature, and disability. There is no complete treatment for ankylosing spondylitis. Treatments can only improve symptoms and prevent the disease from getting worse.