Linh Son (as Duc Tuan) and Truc May (Dan Thuy) in the movie The Road to Con Ne – Photo: PNF
Called "bad boy" because in the movie Hotboy rebellious … and a number of other TV series Linh Son portrayed mostly villains.
Meanwhile, Duc Tuan, despite being a death row inmate, is a kind doctor in the eyes of Con Ne residents. Linh Son said that this role has given him an interesting experience.
* After two years of absence from the small screen, he took on a new role. Why?
– Last time I focused on business. I think it is necessary to have a stable income to be assured of making art. Now my job is fine, so now I work both side by side.
Read the script Road to Con Ne I like so much. Duc Tuan is a heavyweight role. He is a runaway prisoner, so each passing day is always considered the last day of his life so he always yearns to do beautiful things.
On the other hand, each human being living in Con Den is a destiny, carrying a different meaning. That land is like a miniature society with all kinds of emotions, from people who always profit to those who always fight for the right … I believe viewers sympathize with what the film has to convey.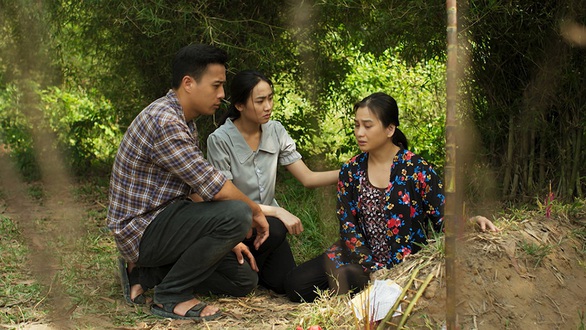 A scene in the movie Road to Con Ne – Photo: PNF
* Duc Tuan's experience with Con Noi people in the movie is quite interesting. How about Linh Son himself experiencing the reality on set?
– Initially the film was scheduled to be filmed in Ben Tre for 20 days but eventually we set up in Ben Tre for more than a month. Many actors who live mainly on acting feel pressured because this affects their work more or less.
As for me, because I have income from business, I do not have any effect, even feel like it. When the movie is done carefully, the actor has more time to transform into his role, the light image in the movie is more refined …
Honestly, the filming days in Ben Tre for me was a pleasant experience. We are connected with the people here and everyone has a lot of love for the crew.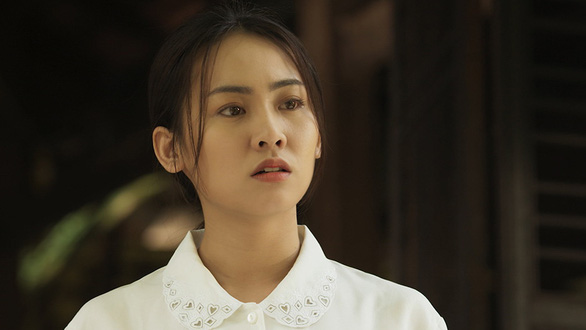 Truc May as Dan Thuy in the movie The Road to Con Ne – Photo: PNF
Especially the children living here are very innocent. I have an acquaintance with a boy just five years old, a difficult family background. I often go to the film crew to play, when the time is over, the film crew has less rice to feed me.
She is very happy. These stories are small but help me to live in the stories and create very real feelings when playing the role.
– 10 years working with the profession, but Linh Son has not really had many roles. Does Sơn see himself as much as his peers?
– When I was a student at Hanoi University of Theater and Cinema, I was fortunate enough to be invited by director Vu Ngoc Dang to the film. Hotboy rebels ...
But after this role I decided to take a break from acting to finish my studies. I have in hand two degrees from the Banking Academy and the University of Theater and Cinema before focusing on acting. Later I stopped acting for business.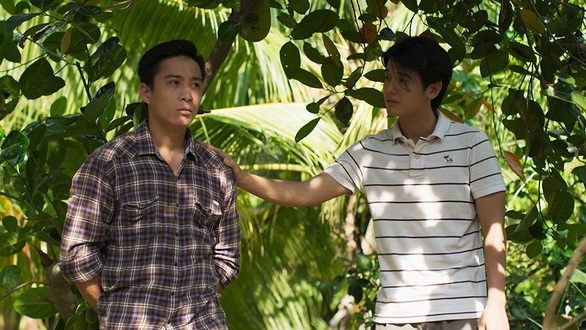 Linh Son (as Duc Tuan) and Quang Thai (as Huu Tuan) in the movie The Road about Con Ne – Photo: FNF
But my point of view is that whether doing business or art, you must work with a professional spirit. In the movie Road to Con NeIn order to become a doctor, I spent a long time going to the hospital to see how doctors treat patients, even how they operate to try to bring those details into the film.
I don't really get in the way of my career. I think it's important that I have a good relationship with that role. I feel that the most interesting thing as an actor is that I can live many lives. A movie is so fascinating to me that I feel like a character in a novel …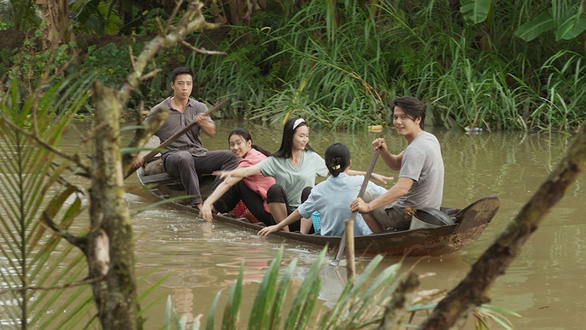 The scene in the movie The Road to Con Den – Photo: PNF
Explaining the film's name, writer Hoai Huong said the film has the place of Con Noi and this place may be somewhere but not anywhere because the people here have a glimpse of a certain countryside.
She wrote the script in the mood with many questions asking: "The first feeling when I think of this script is the story of Uncle Hai with the 1,000-dong class in U Minh Hai that I have been in contact with.
Then I thought again about what life would be like as a person sentenced to death? He is contagious or does what he wants to do. Could the environment with sincere people change his destiny … "
Road to Con Ne The 33-episode long is also a film that marks the return of famous director Do Phu Hai.
In addition to Linh Son, the film also has the participation of actors Truc May, Quang Thai, Cong Ninh, Viet Anh, Phuong Binh, Mai Dung, Huu Thach, Phi Nga … broadcast at 19h45 from Monday to Sunday on SCTV14, starting 11-22.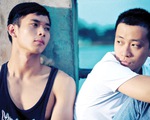 Hotboy rebellion: 3 old people of Dang
.