Bill and Melinda Gates husband and wife accompanying humanitarian activities – Photo: GETTY IMAGES
In 2019, documentaries Inside Bill's Brain: Decoding Bill Gates (Inside Bill's Brain: Decoding Bill Gates) provide current audiences with an inside view of the marriage of Bill and Melinda Gates.
This is the rare time that both the couple has appeared in a documentary to tell the details of the marriage, along with many other volunteer activities and science.
'The only husband who never complained about his wife'
When Melinda married Bill Gates, he was the world-famous tech genius, a billionaire with a net worth of $ 14.8 billion, on the list of the 400 richest people in the world, and his net worth doubled across one. years thanks to the strong growth of Microsoft, is a character in animated "national" The Simpson family. What about Melinda? She is a special woman.
It is a young woman who was admitted to Microsoft at the age of 22 and a half (1983), the only woman in the group of seven recruited at the same time and the highest degree of them. After only a short time, Melinda has become boss, managing hundreds of people. She is one of the few associates who stays at the company with Bill every night. They have built a career together.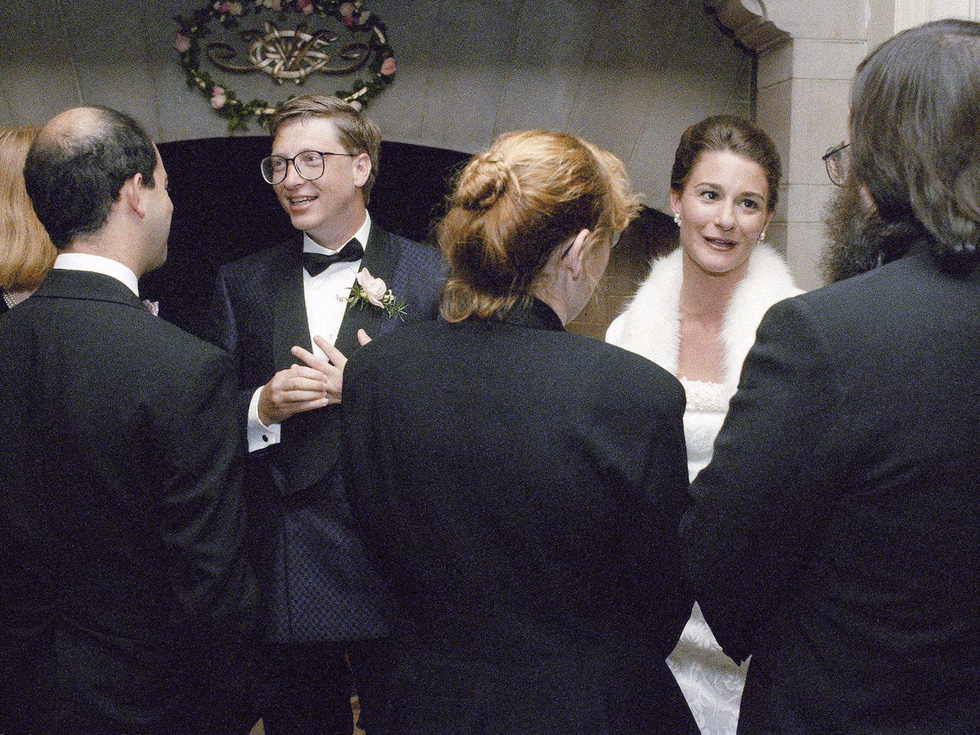 Wedding of Bill and Melinda Gates in 1994 – Photo: AP
With Mr. Bill, Mrs. Melinda is "the real partner", the kind of partner that he clearly distinguishes from the "superficial associates". "We are completely equal at work" – Bill said of his wife, even though he is the founder, CEO and chairman of the board of Microsoft.
"Bill is the only person I know who never complained about his wife," said friend Mike Slade.
If it weren't for Melinda, the strong woman who dared to give an ultimatum "or get married, or break up" with Bill Gates, then he probably hadn't considered getting married at that time. Bill's mother also loves Melinda especially.
The aura is too big, the house 'the best of all time'
And because Bill – Melinda rarely complains about each other, it is difficult to understand the ups and downs of a marriage. In the movie Inside Bill's BrainMrs. Melinda revealed a little bit about their hidden corner. It is not a small friction, but a systemic difference. When she married Bill, she had to get used to the "halo", which was sometimes too much for a self-contained person like her.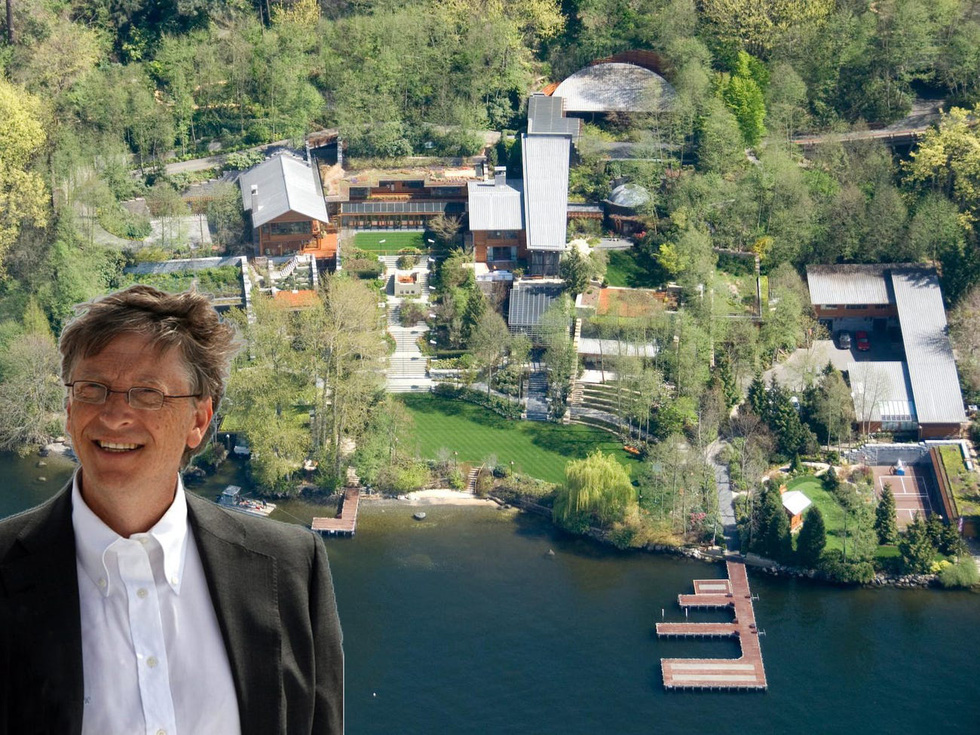 Bill Gates' famous house in Washington – Photo: BUSINESS INSIDER
Bill is so famous, often appearing on television, on big newspaper covers, always in the spotlight. The photo of Bill boasting the media flashes during a luxury event was a pretty true reflection of his life at the time. As for Melinda, she is passionate about her work, but when she comes home, she wants to leave the aura behind the door.
"That change was very difficult for me. I am a very closed person and I reacted like: Oh, I don't want that" – Mrs. Melinda said.
When the couple had more babies, Bill started building the house rumored by the American media to be "the best of all time", belonging to the couple "the best in the world". He planned to complete it in 1996. When she and her husband visited the place, Melinda found her standing in the middle of a grand monument. It was just too huge.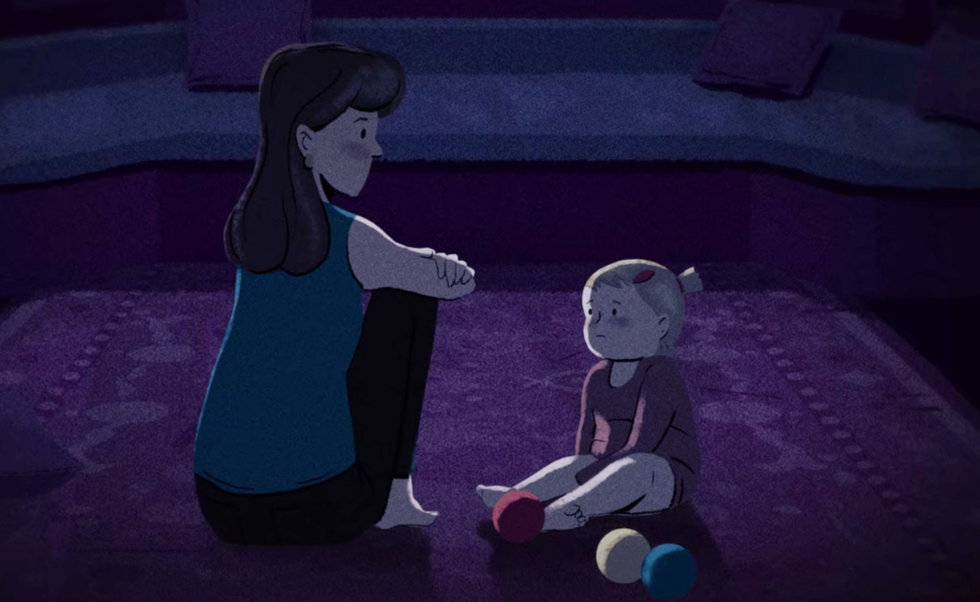 Short animation depicts the life of mother and daughter Melinda in a giant house in Washington, when Mr. Bill is often on business trips – Photo: NETFLIX
And it's not just a house, but a superficial mansion in Medina, Washington, now valued at about $ 147.5 million.

"Bill has to travel a lot. Only me and Jen's daughter in that huge house – Mrs. Melinda said – I told Bill: I don't feel safe here. I don't even know if anyone comes into the house." from which door ".
'There are too many things and I'm not at home'
Mr. Bill and Mrs. Melinda Gates also face the problem that many couples have in marriage, which is not spending enough time with their families. His life revolved mostly around Microsoft and other giant projects.
Mrs. Melinda said that one evening, Bill came home to pick up his wife late in a heavy rain. On the way, she was very nervous, he asked why she was unhappy.
And Melinda replied, "There are too many things and I'm not at home." At that time, she just wanted to put her head down and cry. Bill put his hand on his wife's shoulder and said, "Melinda, wherever we go, we will go together."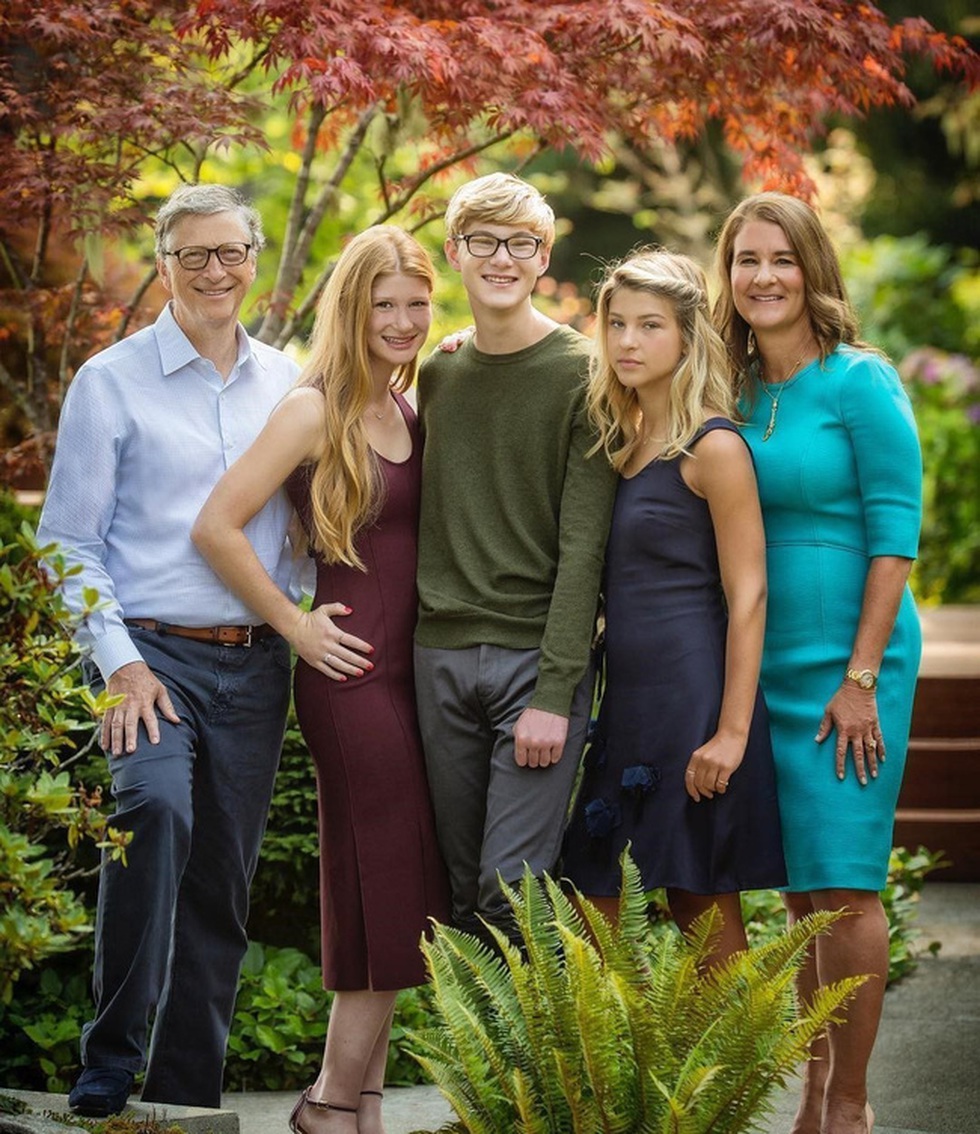 Bill and Melinda and their children – Photo: CNN
In 2000, they announced the charitable foundation Bill and Melinda Gates, two people with equal executive roles. But to the public, the fund is still referred to as Bill's own fund, all credits belong to Bill. Melinda was dissatisfied with this and told her husband. Bill acknowledges this and promises to make changes in contact with the press.
She has always been such a woman: refusing to let her contributions be taken lightly, and not accepting behind because of the fact that she never falls behind.
In the documentary about her husband, Mrs. Melinda appears very strong, leaving a far-reaching impact. And in his life, she was always like that, always will be. They just announced their divorce after 27 years of marriage, but they still run the charity fund together, because it is the passion of both, equally.
Having been attached for so long, people are not easily separated. The imprint of this person will still imprint on the rest of the other's life.
.