The model of "100 dong house" built in Tan Thanh commune (Krong No district, Dak Nong province) has received enthusiastic support from local people.
One of the locations where "100-dong house" is located in Tan Thanh commune.
This is a youth project of Tan Thanh commune initiated by Dang Phuc Xuan. The 9x boy is called by the people here by his intimate name: Secretary of the bottle.
As Secretary of the Commune Youth Union, Xuan always wondered what to do to help people in difficult circumstances. More than 100 youth union members in the commune, most of them are very young and economically unstable. They only have the youth and enthusiasm to help the community. Therefore, Xuan has devised a way to collect cans and plastic bottles to both raise funds and preserve the local environmental landscape.
Xuan said: "100 dong corresponds to the value of a can of beer or soft drink when selling "crushed copper". With the motto of small-scale accumulation, these recyclable waste materials, although of small value, still bring a sum of money to the Union fund. From there, we can help households with extremely difficult circumstances in the commune."
Tan Thanh is a difficult commune in the Central Highlands, with a large area and sparse population. But the young people are still very enthusiastic to spread the spirit of environmental protection and public hygiene. Through propaganda from relatives to neighbors, friends… Gradually, the meaningful activity of "100 Dong House" attracted the support of many people.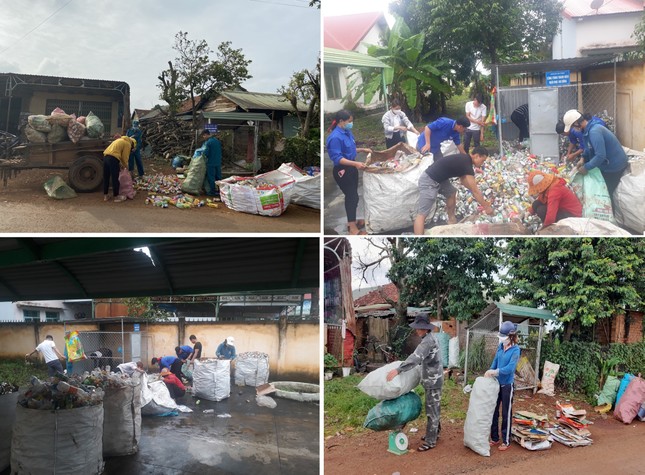 Formed in May 2022, up to now, there have been 3 places to place "100 Dong house" in the center of villages in Tan Thanh commune.
Many people have the habit of hoarding used plastic bottles and cans to sell. When Xuan's team came to persuade donations to raise funds, they were ready to support.
In order not to have the reputation of "robbing rice", Xuan met and discussed frankly with people who went to collect scrap. All items supported by the people will be sold to the same scrap collectors. In turn, each time "breaking the granary" will sell to a person equal to the price they go to buy each house.
Xuan confided: "When I first implemented "The 100-dong house", I was very worried. I did not expect this activity to receive such enthusiastic response from the youth union members and people in the area. Especially the grocery store owners and families with wedding parties, tables… There are people who are very enthusiastic to help the group's activities like wounded soldier Nguyen Van Be."
According to Xuan, Mr. Be is the owner of a small grocery store in the commune. Every time a customer buys soft drinks or drinks water at the shop, he always propagates to his customers about keeping the environment clean and green and supports cans for "100 Dong House". Even, when going to exercise in the morning or going anywhere to see cans and bottles, Mr. Be always picked up and brought back to support.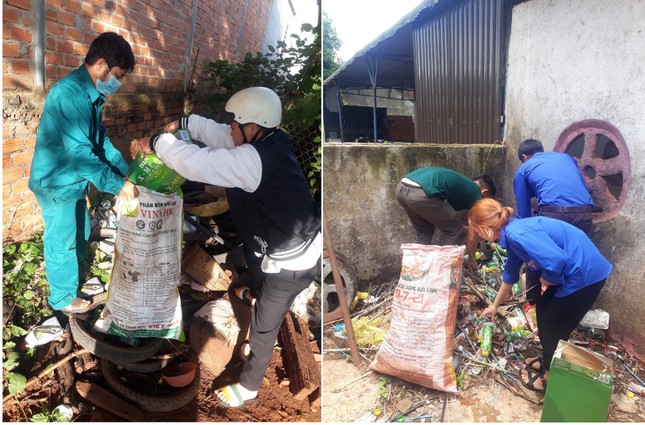 In addition to propagating people to bring their own support, young people in Tan Thanh commune also went to people's houses to collect them and gather at "100 VND house".
Every 2-3 months, when the number of bottles… accumulated in the "House of 100 VND" is full, it will be sold to scrap buyers. After 10 months of operation, "The house of 100 VND" has collected tens of thousands of cans, bottles … to contribute to the Youth Union fund an amount of nearly 10 million VND.
Before the Lunar New Year, with the money collected, Xuan and his members deducted the fund to buy 12 gifts, each worth 300,000 VND, to give to families with extremely difficult circumstances in the commune. At the same time, support for Ha Van Hai (SN 1993) to borrow 5 million VND (without interest) for economic development.
Van Hai said: "The amount of 5 million dong is not a big deal for many people, but for "100 dong house" it is a very large amount. Hopefully in the future this meaningful activity will be spread. and replicated, thereby helping many people in difficult circumstances like me".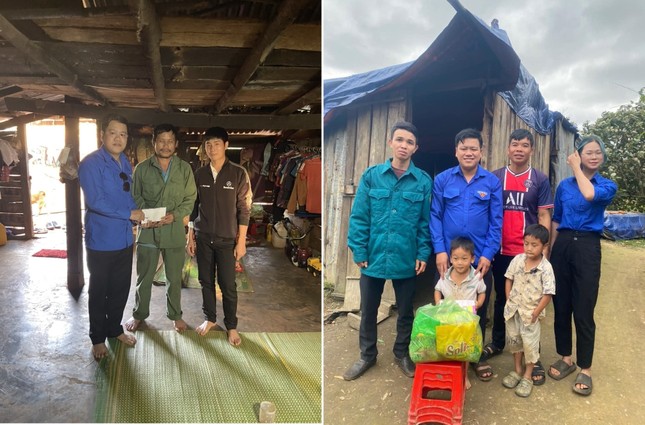 12 gifts were given to households with extremely difficult circumstances in the commune.
The small but meaningful activity for the great community from "The house of 100 VND" initiated by Xuan has been supported by many people. "Although the amount of money is not much, it is the joy of everyone. As much as you can help, everyone is happy to share and help those who are more difficult than you. Hope the next time the project will be successful. more effective," Xuan said.
Photo: Character provided
---
Original link: https://vietnamnet.vn/bi-thu-ve-chai-va-ngoi-nha-100-dong-gay-quy-ung-ho-nguoi-ngheo-o-dak-nong-2117465.html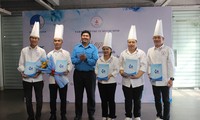 Ho Chi Minh City Young Chef Club connects and provides free vocational training for 40 disadvantaged young people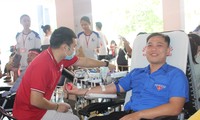 Young lecturers, Union staff inspire blood donation for students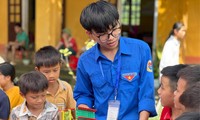 Virtual volunteering with real value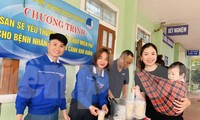 Youth in Nghe An on projects and youth work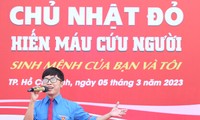 9x teacher 'fires up' at Red Sunday blood donation festival
According to Lam Giang/Vietnamnet
.