After "shooting" French to chat with writer Marc Levy at the book street, Huu Phuoc turned on the shipper app, drove the car to deliver food late at night without knowing he was starting to become famous on social networks.
Dressed as a food delivery shipper, Nguyen Huu Phuoc, 25, in Thu Duc City, holds the French version of "First Night" in his left hand, and asks writer Marc Levy in his left hand: "In the novel 'The First Day' and 'First Night', the episodes are built very deeply.
He questioned the origin of the universe, beliefs… So, where did he get the idea to have such details in his work?".
The atmosphere of the meeting with author Marc Levy at Nguyen Van Binh book street on the afternoon of November 9 became more bustling.
Everyone was surprised by Huu Phuoc's ability to speak French fluently. The video recording the conversation between Phuoc and the author was recorded by reporters and many people present at the exchange and shared on newspapers and social networks.
The strength of the shipper
After the meeting, Phuoc returned to his usual job as a food delivery shipper. Working late into the night, he did not know that the conversation caused a storm on social networks.
"Many people commented that I was so good at French, I guess I only worked as a shipper for passion. But no, I went to work for money. Thanks to the spread and help of the community, I was called by the principal. Go up to do the admission procedures, continue to practice your passion for French", Phuoc confessed to PV while waiting to receive orders on the night of November 16.
Phuoc holds the book "First Night" by Marc Levy to ask him questions (Photo: Nga Trinh).
Huu Phuoc used to have a peaceful life with his family in District 3. The boy is a former student of Le Quy Don High School, learning French since childhood. At the age of 18, Phuoc passed the French exam at the Ho Chi Minh City University of Education. But also from this time, an incident occurred in Phuoc's family, so he started to have to be independent by moving out to stay, working on his own to earn money for living.
"About the first year, my mother still provided me with tuition fees, but after that I had to take care of everything by myself," Phuoc said.
In order to have money to pay, Phuoc had to do more jobs, from security guard, car parking, restaurant service… Finally, the student chose the job of a shipper because he could take the initiative in his time, while still going to school at the same time. .
Every day, Phuoc works 8-10 hours, he usually comes home after 9 pm. That's when I started to study. Because he was so interested in pedagogy, in his second year of university, Phuoc registered to study geography pedagogy.
"In my eyes, the image of teachers and teachers is great," Phuoc said.
However, in the third year, economic pressure weighed on me, making me unable to pay tuition fees. Having many respiratory diseases, every time Saigon gets cold, Phuoc has to be hospitalized and takes very expensive medicine.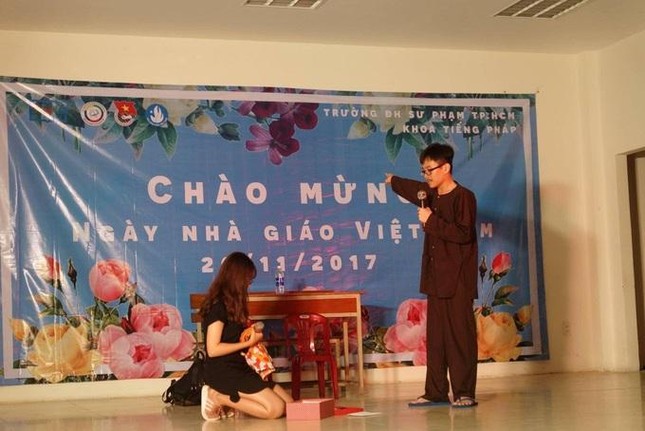 Phuoc participates in many extra-curricular activities, actively exchanging papers with teachers and friends in the faculty (Photo: provided by the character).
Debt for tuition, the student was supported by the teachers in the French department out of his own pocket. However, after semester 1, her academic results were not good because there was no time for studying. Seeing that he had failed his teachers, Phuoc decided to reserve his academic results to work and earn money, and dream of returning to the lecture hall when he could afford it.
"I reserved 1 year, but now after the 3rd year, I still don't have enough money to go back to school. The income from working as a shipper every day is just enough for me to cover living and medical expenses", Phuoc confided. .
Never give up
Not intending to give up, after leaving school, Phuoc still cultivates his knowledge by self-study whenever he has free time. The boy has a habit of reading books and considers it as his entertainment. Not having much money, Phuoc fills his bookshelf with hundreds of books in his motel room by buying second-hand books.
To be able to "keep up" in terms of his ability to communicate in French, Phuoc often buys French books and Vietnamese versions to read, then watches how translators translate books to improve his knowledge.
"I know there are many people who can still study and work at the same time, but it's not possible for me. To have money to pay tuition and living expenses, I have to work all day and so I don't have the energy to review in the evenings anymore. On the contrary, if I focus my time on studying, I won't have money to live," Phuoc wondered.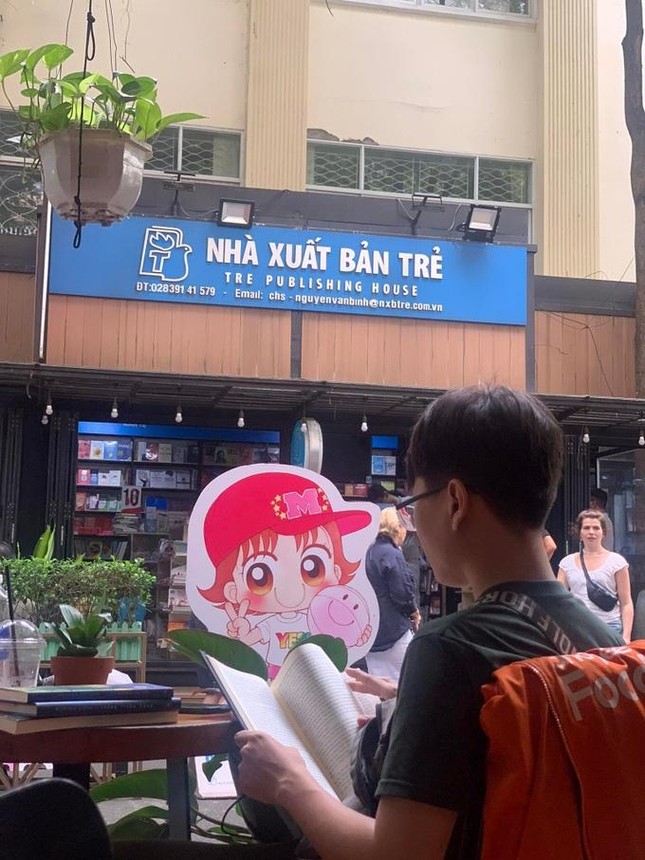 Phuoc took advantage of reading books while resting (Photo: provided by the character).
Sharing about still arranging time to communicate for more than 3 hours with writer Marc Levy, even though he is not his "big fan" in the book street, the shipper confided: "I am very passionate about French, work goes well. It's hard for me to communicate in foreign languages ​​every day, so when I see an exchange, I want to come immediately."
Mr. Ba Tan, the owner of a second-hand bookstore in District 3, shared that he has known Phuoc since 2019. When he saw that Phuoc was absent from school, Mr. Tan was very sorry to see him working hard. Many times advised me to quit being a shipper, but because I need to make money, the guy still tries to do it. Phuoc is very fond of reading and often goes to Mr. Tan's shop to find French books to read.
"Sometimes it was so difficult, he took some precious books to my shop to plug in. Although I don't work for this service, I also received and sent her a high amount of money for her to manage. 2 weeks ago, Phuoc worked. damaged a customer's food order and called to borrow 1 million dong to pay for the customer," Tan said.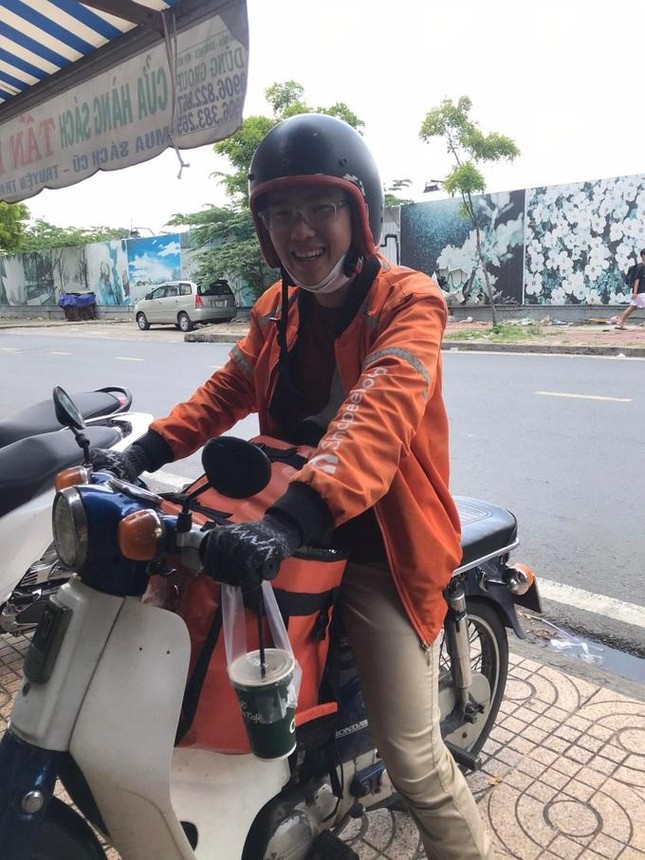 The boy roams around Saigon delivering food for money on an old cup truck (Photo: Provided by the character).
After that day, Phuoc became known by many people. Being an introvert himself, he used to be treated for depression after a family event, so when he read some negative comments on social networks, Phuoc was a little pressured. However, I still choose to happily accept it because I know that there are still many people who say that I am their source of motivation.
"I feel that I can still do something for life. The days when I didn't have money to pay for orders, I drove around Saigon, sad but finally I got over it, just don't give up. ", Phuoc said and quickly dialed the phone to receive orders, ran to work until late at night.
---
Original link: https://dantri.com.vn/doi-song/chuyen-doi-buon-it-ai-biet-cua-chang-shipper-noi-tieng-phap-gay-bao-mang-20221116200509253.htm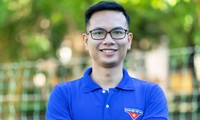 Constitution to the Delegation: Creating a 'pedestal' for innovation among students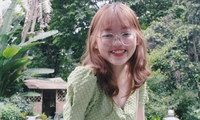 Gen Z female poets "blow" a new breeze for the poetry movement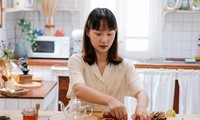 Young people have to go to classes to braise meat and boil vegetables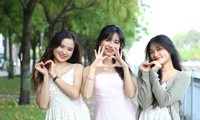 New check-in point for young people in Saigon: Rows of sesame buds change their leaves to bold colors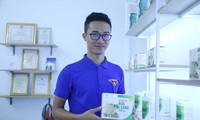 Starting a business from the 'seeds of health'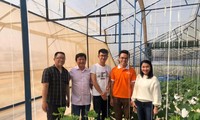 Get rich from green agriculture
According to Dan Tri
.