In the first episodes, the season of flowers found again was not really impressive. After 10 years in the city, Le decided to return to her hometown to live with her grandmother and make a career by opening a clothing store.
Set in the northern countryside, the film begins with a somewhat old-fashioned way of exploiting the customs and traditions of the village.
Trailer of the movie The season of flowers is found again
The land story, the troubles in Le's relatives – are actually familiar stories, mentioned quite a lot in movies with rural themes.
Even the two humorous characters Khai and Moc are a bit redundant, making Flower season is back add verbosity.
But since the film appeared the brothers Dong – Nui, the neighbor, next to the Le shop, the film began to move in a pleasant direction and there were many interesting things to see.
The love of Dong – Le, Mountain – Hoa is cute and funny… helps to balance the drama of the movie.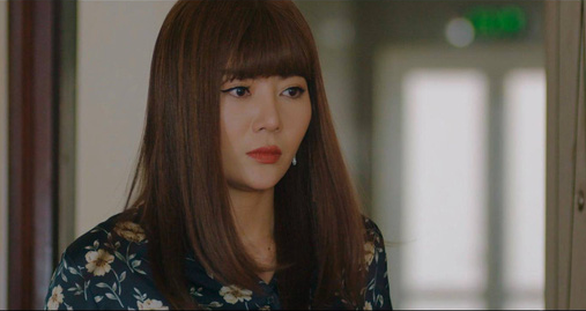 Thanh Huong as Le in the movie The season of flowers is found again
The actors played the roles quite well, juggling each other well.
Dong – a rooster raising children, "looks ugly but is always beautiful" – making the sisters ecstatic because hidden in his gruff appearance is a warm and lovely heart. This is a remarkable role of Duy Hung, an actor who often appeared in the form of a rough gangster in some previous films.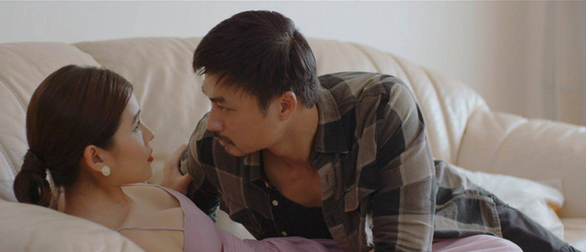 Dong (right) – the impressive role of actor Duy Hung
Dong's lines were spread on the film's fan pages: "Find another guy to fish! Next time I'm going to cut off my legs!", "Don't mess around", "It's okay if it's okay, think what to do to make it tired", "Don't hope, you won't be disappointed!"…
Although Thanh Huong is criticized for being a bit old compared to the character, she shows very clearly a girl with a rather sad fate from the age of 18, going through many events and still being strong.
Huyen Thach (Flower), Duc Anh (Mountain) create a love filled with youth…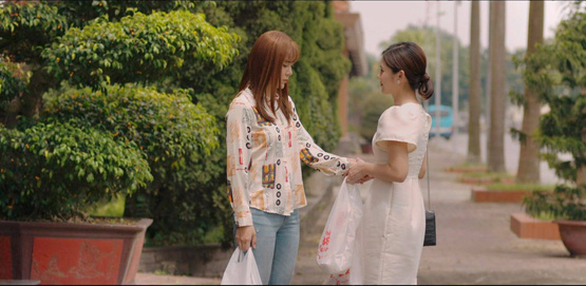 A scene from the movie The season of flowers is found again
Playing the role of Le's aunt and uncle, Hoa's parents are actors Ho Lien (Mrs. Vai), Thanh Duong (Mr Vui) is also very rural, although sometimes behaves in a non-standard manner, but they are loving parents. I love you in my own way…
Le returned to her hometown with the original purpose of taking revenge on those who made her life miserable, but then Le knew when to stop.
The family of aunts and uncles and cousins ​​gradually understood the story, turning from hating to loving Le. They chose friendship instead of confrontation like before.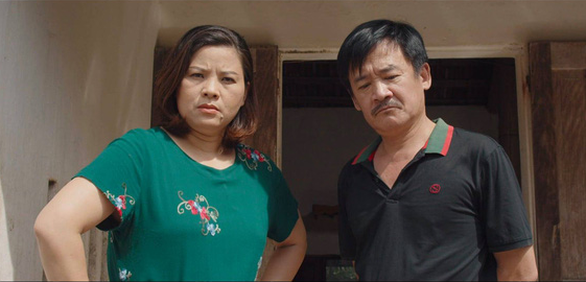 Actors Ho Lien (Mrs. Vai), Thanh Duong (Mr. Vui) in the season of re-discovering flowers
The story of her best friend Tuyet, because of her selfish attempt to harm Le so many times, finally received the bitter fruit, and there was no stressful "revenge" story.
Although the countryside has changed a lot, the love, simple and peaceful way of life has been kept for many generations. That's the big plus point of this movie.
And maybe Flower season is back Easy to watch also lies in the fact that the film has a moderate number of episodes, with a pure Vietnamese script, seasoned with just enough "comedy-bi" seasoning, so it's light, fun, not too tired, inhibited, as the opinion by Pham Thanh Huong: "This movie is the best in the prime time movies, short, concise, problem-solving without clutter".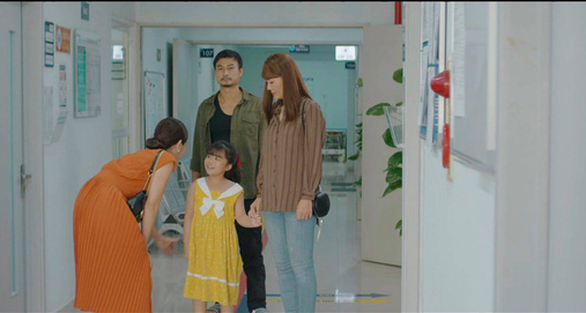 The season of flowers is broadcast again on VTV3
Flower season is back Directed by director Vu Minh Tri, broadcast at 9:30 pm every Monday to Wednesday on VTV3. The series was originally scheduled to have 24 episodes, and in fact the final number of episodes is 28. It is also in the top 10 TV shows with the highest number of viewers.
In episode 26, Le and Dong had a beautiful ending when they returned to the same house when suddenly a new character appeared – Dong's father – who did not agree with Dong and Le's marriage. Many viewers said that: "If the movie ends in episode 26, it is beautiful, naturally "giving birth" to a father, it feels good".
.