In the past few days, the online community in Quang Ngai has been buzzing about a woman with a "golden hand" because she was lucky to draw 7th quarter number plate (76-B1 777.77).
According to research, the motorbike with the license plate 76-B1 777.77 is owned by Ms. Nguyen Thi Le Thuy (40 years old) in Tinh Thien commune, Quang Ngai city, Quang Ngai province.
"When I pressed this number plate, I just thought nice number plate, never thought the number plate would increase the value of the car many times. When I saw many people admiring, saying I was lucky because the number plate would increase the value of the car by a dozen times, I knew… About 20 minutes later, someone came to me and asked to buy the car back for 100. million and another car of the same type, but I did not sell it," Thuy said.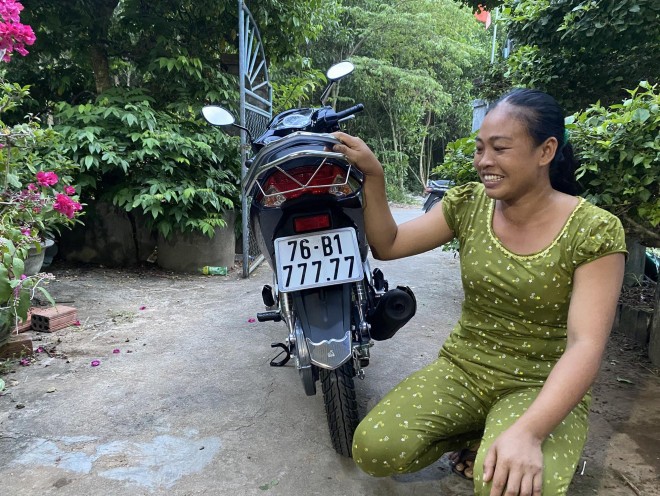 According to Ms. Thuy, after bringing the car home, many people came to see the car and offered to buy it back at a high price, including a car enthusiast with a beautiful license plate in Quang Ngai City who came to the house to pay 200 million dong to buy it. the car, but the family did not agree.
"Compared to the daily business of selling vegetables at Tinh Thien market, that amount is very large. But relatives say this is a lucky number, so I feel sorry, I don't want to sell it," said Ms. Thuy honestly.
.