The Ministry of Health has just submitted a report to the Government on the purchase of vaccine against Covid-19, proposing policies related to Covid-19 vaccination. According to the Ministry of Health, previously, Resolution No. 21 / NQ-CP of the Government assigned the Ministry of Health to preside over and coordinate with relevant ministries and agencies to buy, import, receive aid and sponsor about 150 million. vaccine dose of Covid-19 for subjects 18 years of age and older; on the basis of the epidemic prevention requirements, decide on the specific quantity of vaccines that need to be purchased or imported in each stage. Under this rule, there are 9 groups of subjects that are given priority to injections and free of charge.
AstraZeneca's Covid-19 vaccine
According to the Ministry of Health, after synthesizing from localities, the total need for subjects prioritized for free injections is 19.4 million people. Ho Chi Minh City is highest with about 1.56 million people, the lowest is Bac Kan province with about 41.7 thousand people.
According to the Ministry of Health, in 2020, the Ministry of Health will coordinate with other ministries, branches and international organizations to complete the dossier to submit to COVAX Facility to support Covid-19 vaccine for Vietnam. According to the announcement, COVAX Facility plans to provide vaccines to 20% of the population of the country, if there is a need, it can be purchased through the COVAX Facility or UNICEF with a cost-sharing form (expected to cost 7 USD / dose. ). After exchanging and negotiating, on April 15, the COVAX Facility sent a letter to the Ministry of Health announcing that it would provide Vietnam with 38.9 million doses to cover 20% of the population as announced, it is expected to enough to use for a priority audience of 19.4 million.
The Ministry of Health said that previously it was expected to buy an additional 10 million doses of AstraZeneca's Covid-19 vaccine from the source VNVC had negotiated to buy from the manufacturer, due to the amount supported by COVAX as previously planned. 30 million doses, not enough for the priority group. Now under the new plan, COVAX is providing approximately 40 million doses to cover 9 target groups. That is enough vaccines for the preferred target group.
Based on the group of beneficiaries who are prioritized for free injection and based on COVAX Facility's supply of Covid-19 vaccine for Vietnam, the Ministry of Health submits to the Government, allowing the Ministry of Health to purchase 107,600 doses of vaccine. received by the VNVC according to Article 26 of the Bidding Law or mobilized funds for socialization to purchase these vaccines.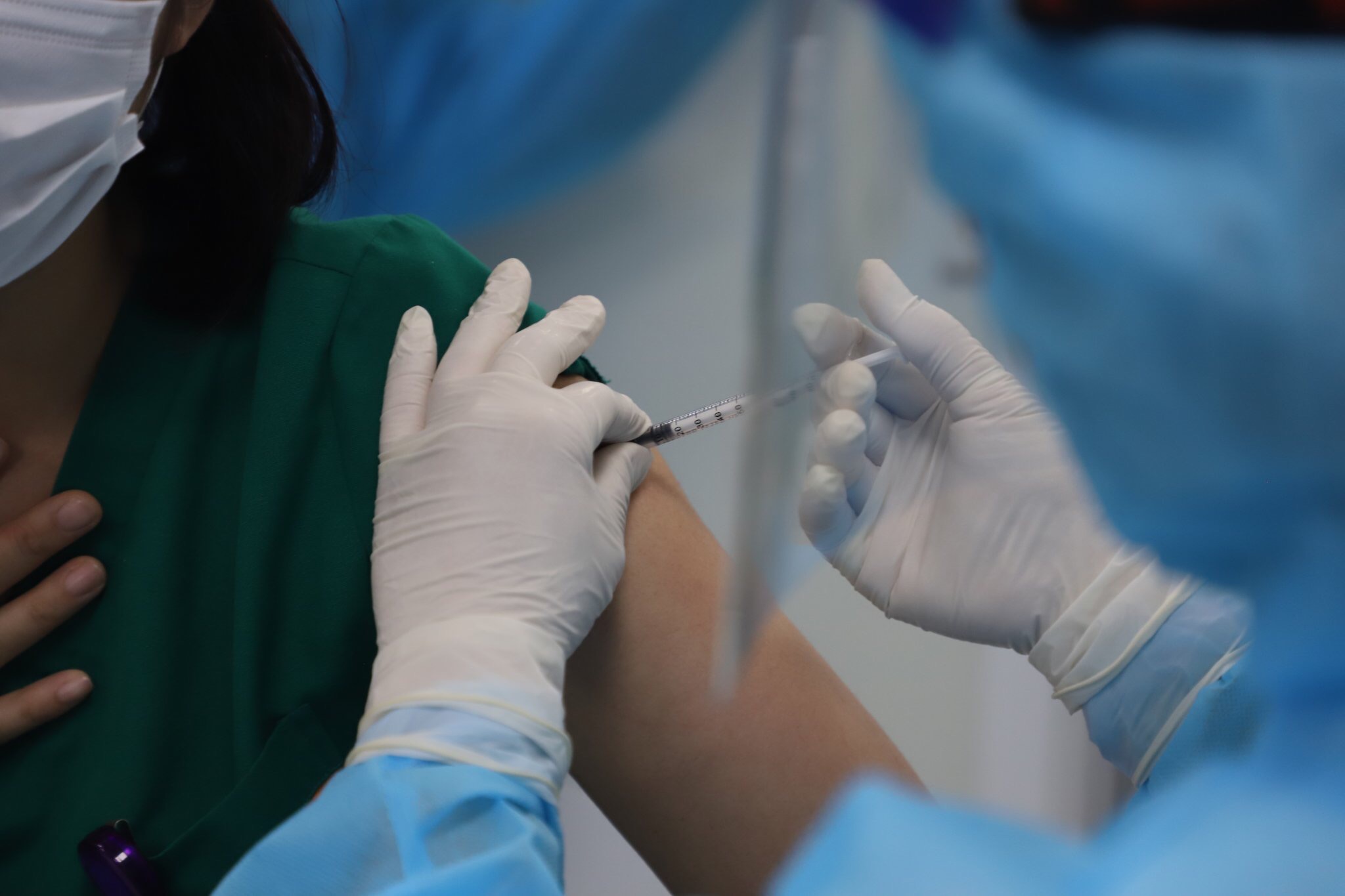 The Ministry of Health proposes to socialize the Covid-19 vaccination
For the vaccine source of VNVC ordered from Astra Zeneca, the Ministry of Health proposes the Government to allow socialization to inject those in need to increase community immunity and serve economic development and epidemic prevention.
With the number of available sources as mentioned above, Vietnam has 40% of vaccines on demand, the rest are continuing to negotiate on sourcing and will also use the socialization mechanism, ie service injection. (self-pay injecters), or financial aid organizations and individuals to buy vaccines …
Currently Hai Phong, Quang Ninh, Hanoi, Bac Ninh has said they will spend the injection budget for people. At the same time, Ho Chi Minh City also announced that it would buy an additional 5 million doses of Covid-19 vaccine.
Target groups prefer Covid-19 vaccination
Front-line forces of epidemic prevention and control include: People working in health facilities, people participating in epidemic prevention (members of the Steering Committee for epidemic prevention and control at all levels, people working in isolated and isolated areas. tracing duties, epidemiological investigations, community-based covid teams, volunteers, reporters), the military, the police;
Vietnamese diplomatic staff and officers sent abroad; customs, immigration officers;
Essential service providers: Aviation, transportation, and tourism; providing electricity and water services …
Teachers, people working at educational and training institutions, people working in administrative agencies and units often contact many people;
People with chronic diseases, people over 65 years old;
People living in epidemic areas;
The poor, social policy beneficiaries;
Persons authorized by competent state agencies to work abroad or study or work abroad.