Accordingly, a male patient named NTT (62 years old; living in Binh Thuy District, Can Tho City), was hospitalized in a deep coma, apnea, cardiac arrest, pupils on both sides dilated 4mm, slow light reflection , was squeezing the balloon through the endotracheal tube and squeezing the heart outside the chest, blood pressure and pulse were not measured, the whole body was cyanotic. Patients with chronic obstructive pulmonary disease.
Doctors come to see and care for patient T.
Before that, patient T. who was living in a hospital suddenly had difficulty breathing, cardiac arrest, apnea and was treated on the spot. But after 45 minutes, the patient had a heart rate again, the hospital conducted a red alert with Can Tho Central General Hospital and transferred with a time of 10 minutes. On the route of transport, the patient continued to cardiac arrest several times and was given an emergency for extra thoracic compressions, and the patient received 40 ampoules of Adreanalin (emergency drug in cardiac arrest).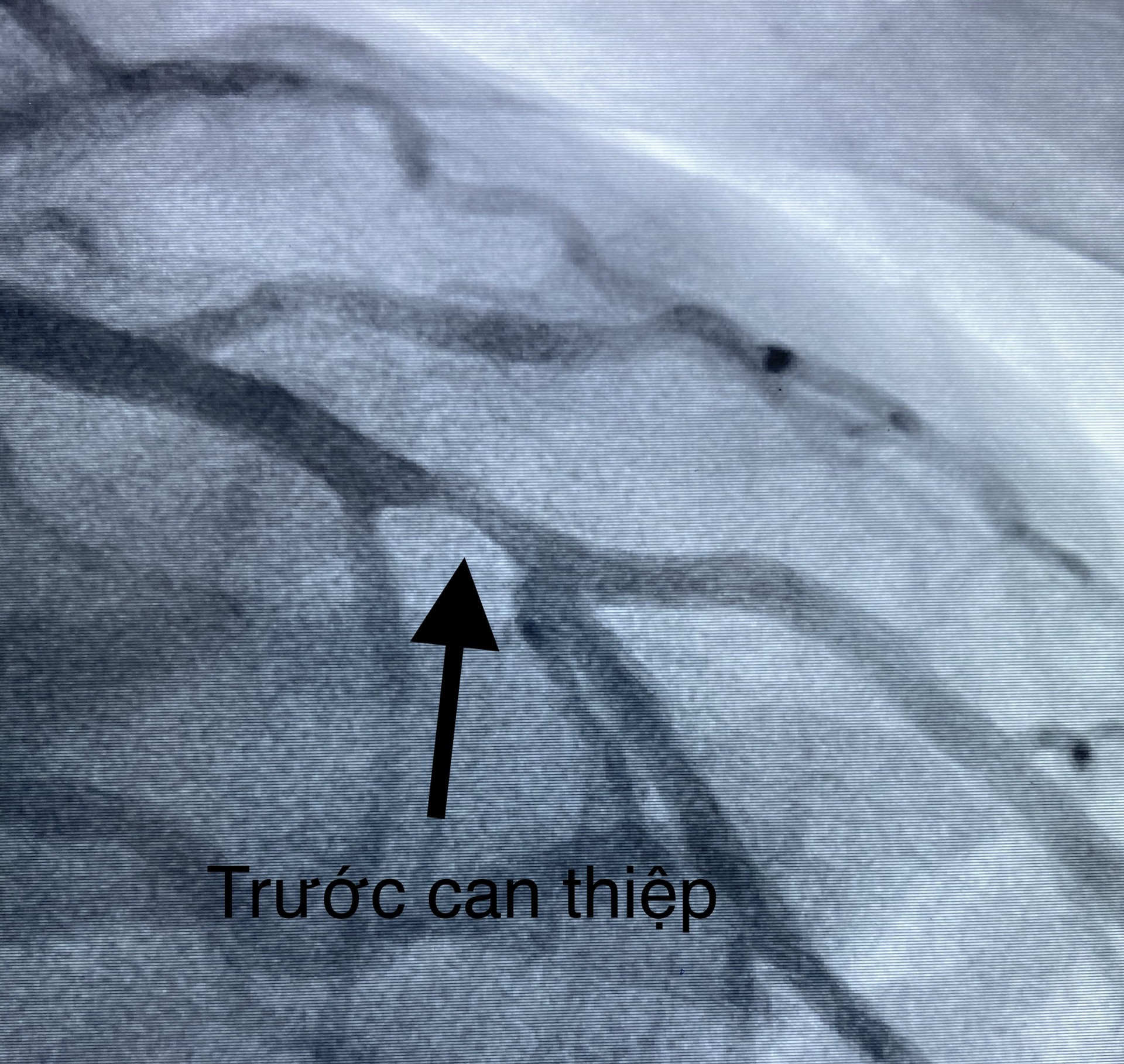 Image of coronary artery before intervention
Immediately upon receiving patient T., Can Tho Central General Hospital conducted an internal red alert, mobilized department heads to coordinate with hospital directors to participate in first aid for patients.
After 35 minutes of emergency, the patient has returned heart rate and resumes mechanical ventilation, using high-dose vasopressors. The patient received active resuscitation, using 3 high-dose vasopressors at the same time and transferred to the Department of Active Recovery – Anti-toxic for further treatment.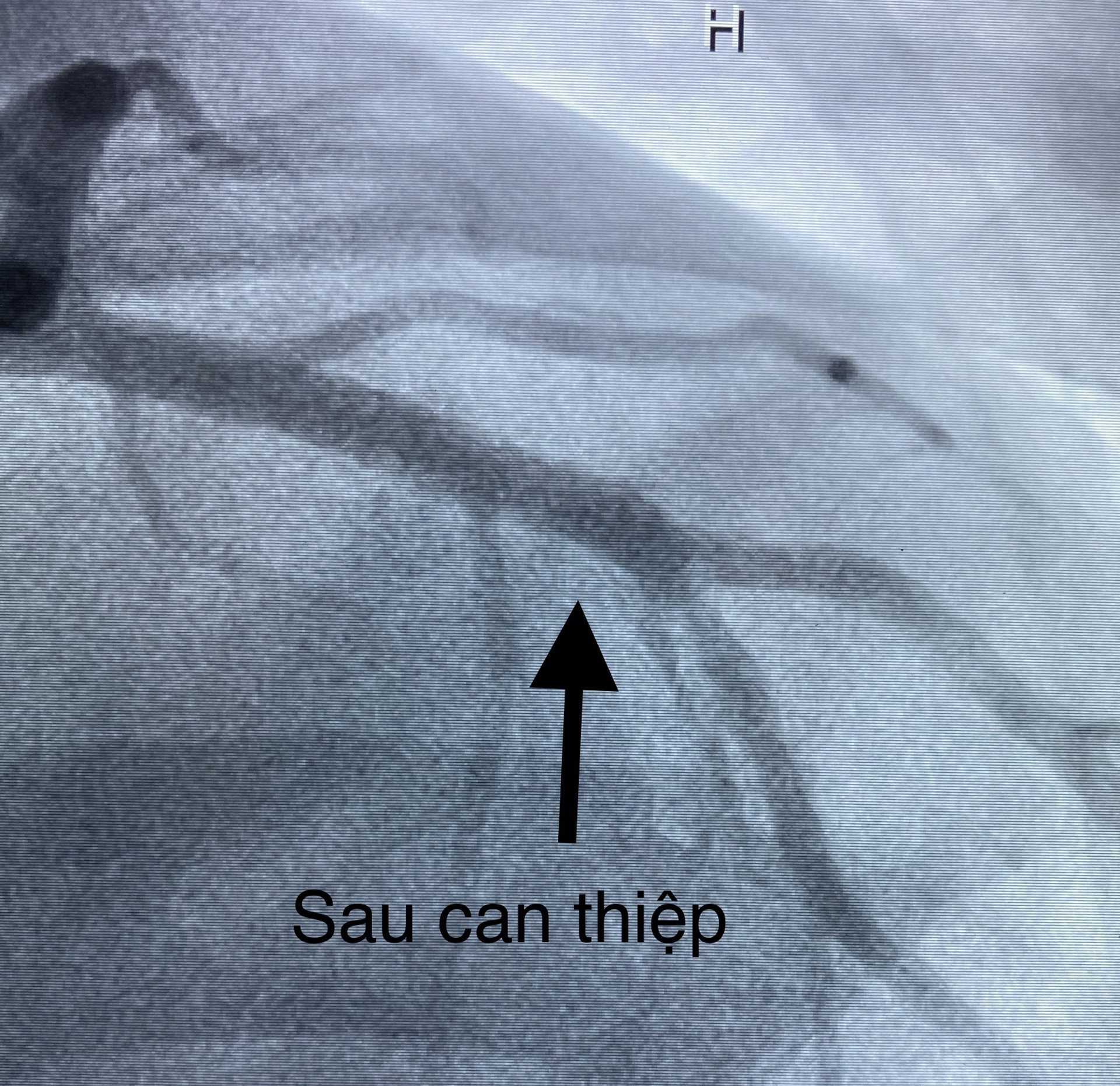 Image of coronary arteries after intervention
After 2 weeks of active treatment, the patient's current state of health is improving, alertness, good contact, stable survival signs and good execution of doctor's orders in endless joy. berths of hospital staff and patient families. The patient is continued to be monitored and treated at the Department of Active Recovery – Anti-poison and waiting for discharge date.
According to Dr. Duong Thien Phuoc, Dean of the Department of Positive Resuscitation – Anti-poisoning, stopping circulation is a serious event, the death rate is over 90%. Among patients with the heart beating again, only 45% of the cases survived. Of the survivors only 30% were discharged from the hospital.