On November 13, artist Chi Tai, musician Quach Beem and a charity group Hieu have a charity trip in Central Vietnam.
The delegation visited and gave gifts to students in Ha Tinh after the damage and loss caused by floods and storms. This is also his last volunteer trip.
The last volunteer of artist Chi Tai – Video: FBNV
Recently on the Fanpage of Nghe Chi Tai, there was a poster of the program Xuan prospered with him participating, will take place on December 26, in Hanoi with the message "Looking at the red poster, I am excited to see you again and laugh together with my dear audience of Chi Tai day December 26, Hanoi. See you all on that day! ".
But now he has gone away in the grief of friends and audience. This is also his last status.
Poster of Xuan Phat Talent program has artist Chi Tai participated in the end of December 2020 – Photo: FBNV
Recently, artist Chi Tai appeared on the show The narrative on VTV3. He shared about the process of his artistic activities, his destiny to comedy. Perhaps this is also one of the last game shows that he is allowed to experience.
Artist Chi Tai participates in the program The narrative – Video: YouTube narrative
In terms of movies, the most recent role of artist Chi Tai in the web drama My neighbor story produced by actors Thu Trang and Tien Luat.
This is the role he took his real name into the movie, also the last role just aired.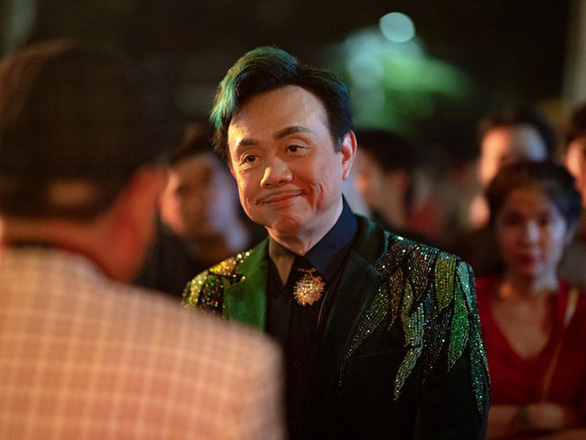 Artist Chi Tai in the web drama 'My neighbor story' – Photo: ĐPCC
Artist Chi Tai has passed away in many unfinished plans, but the lovely smile, the graceful image that brings laughter to the audience every time they appear, will remain forever.
Artist Chi Tai's image in some recent program posters – Photo: FBNV
Artist Chi Tai performed the song 'Long-lasting love with you' with a simple guitar finger recently – Video: FBNV
Artists Chi Tai and Hoai Linh in the piece 'Please don't love me' – Video: Comedy Official
.