Due to the price storm, the economy is difficult, so not everyone can afford to travel to luxury. Traveling by motorbike is one of the ways to both save money and indulge in passion.
In 2019, Nguyen Thi Thu Hien (Thai Binh) started her first trip with a friend.
"I was the driver and my friend was in the back. One dared to drive, the other dared to start the trip. I've never gone downhill, so now that I think about it, I still see that the two of them overdosed," Hien said.
After that trip, Hien began to like traveling and yearned to travel through Vietnam once so as not to regret the years of her youth.
"Money can be earned, but youth cannot."
With that thought in mind, the 22-year-old girl decided to quit her job to fulfill her passion for traveling through Vietnam.
Hien said she departed from Hanoi on May 11. This is a trip Hien has cherished for 2 years, but because of the epidemic, it had to be delayed.
Hien thinks that boys can go on a trip alone, why can't girls.
For Hien, work is very necessary, but life is only a young age, passion also has a period, so when he accumulates enough capital, 10X decides to resign. This is also the second time she has quit her job to travel.
"Last May, when I was still working in Hanoi, I took a break to travel across Vietnam. But because of the outbreak, I had to postpone my plan and go back to my hometown for 5 months. When the situation returned to normal, I went to the Northwest. After 2 months, I took a break to fulfill my dream, "she shared.
Talking about her decision to go on a solo trip by motorbike, she said that she originally intended to find a companion but could not, so she went on her own.
"I think simply, if boys can do it, why can't I? I consider it a challenge for myself and need to do it. Up to now, I think this trip is completely right because it makes me more open, happier, and learns a lot of new things. I depart from Hanoi, follow the coastal road to Cape Ca Mau and then return to the Central Highlands to end the journey," Hien said.
In this trip, in addition to admiring the scenery of Vietnam, Thu Hien also wants to discover the regional culture in the places she sets foot in.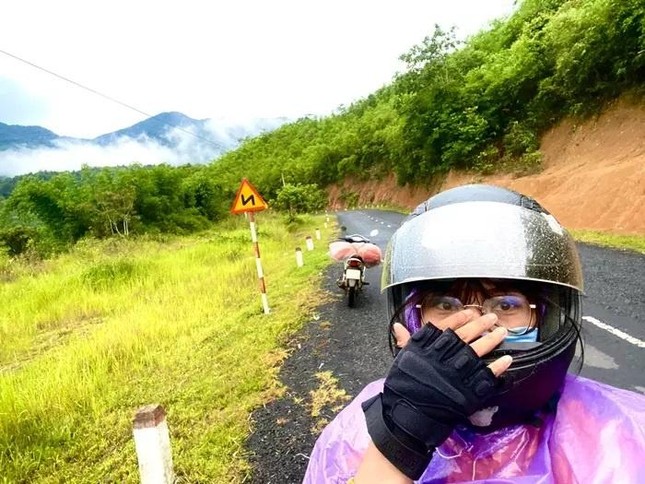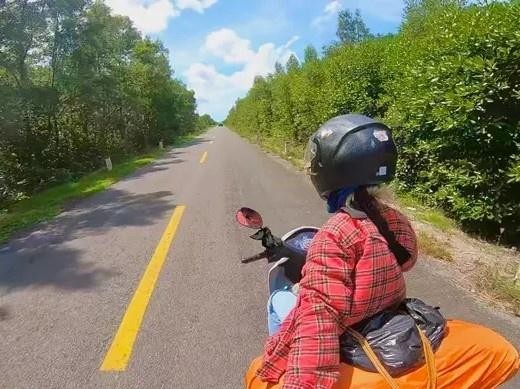 The trip through Vietnam that Hien has cherished for 2 years.
Experience traveling in stormy times
In 53 days of traveling alone through Vietnam, the 22-year-old girl traveled 60 provinces and cities, crossing 5,600 km.
Although she was alone, Hien decided not to consult everyone's schedule nor fixed the itinerary because she preferred to go her own way. Where beautiful she will stop longer to enjoy.
Talking about luggage for the trip, Hien only brought backpacks, car repair kits, car patches and some basic medical items such as pain relievers, fever reducers, personal bandages… She also reminded Those who intend to travel should not bring suitcases because it is very bulky and difficult to carry.
"If you go to Xuyen Viet alone, you should time your travel and stop before 6pm. Absolutely do not go at night, because it is very difficult to solve alone if there is a problem. You should find a room a day in advance in case the room is full. If you want to save money, you should also check the room through the app. Normally, the rooms I book are about 150,000-200,000 VND. I choose to eat at popular restaurants to avoid being "hacked", ensuring that the cheap criteria are okay because I am not too important to eat," Hien shared her experience.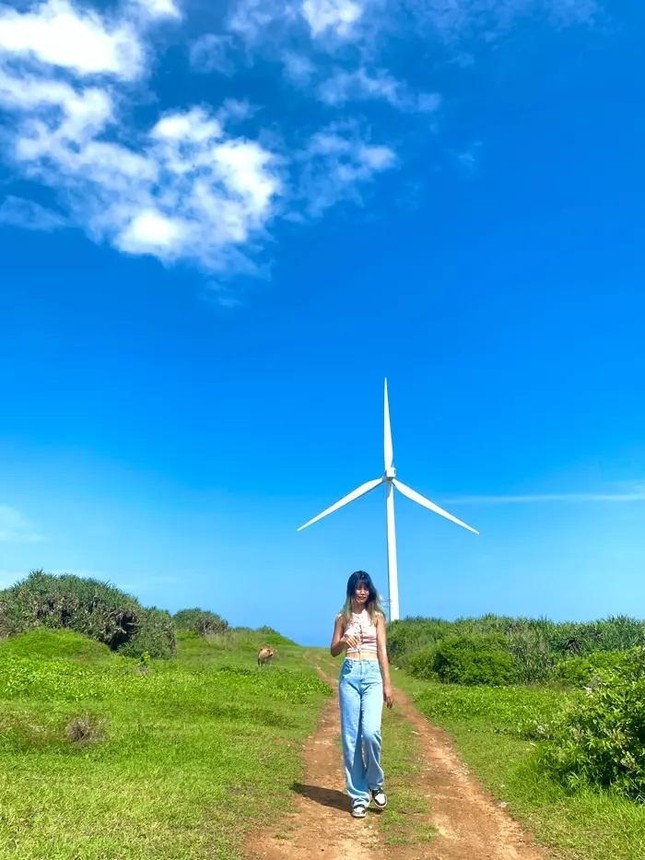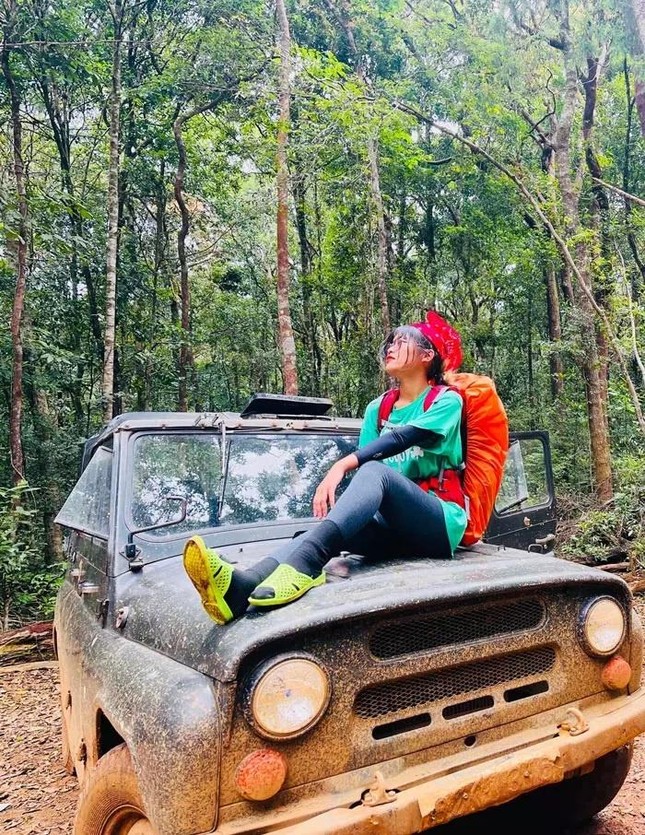 Where there is a beautiful scene, Hien will stay longer.
"In addition, before you go, you should maintain your motorbike, check the tires, oil, pay attention to whether the chain is slack for a safe ride. If you go alone on the Central Highlands road, you should check the direction in advance to choose the right route. You should choose a road with people's houses and do not go at night, to avoid danger to yourself", Hien added.
To save costs, the girl born in 2000 revealed that she should bring washing powder to wash her own clothes when at the motel, dry overnight in front of a fan, the next morning it will dry.
Self-identified as a very self-deprecating person, afraid to communicate, but since traveling and meeting people with the same interests, Hien gradually finds herself more open. Until now, Hien no longer feels shy when meeting strangers and is quite confident when talking to new people.
Although she quit her job to travel, her family always supported Hien. Everyone knows that Hien is passionate about travel, every month spends a few days going out, so he doesn't think that going on a trip is strange. Parents are also very supportive of her daughter's passion, so Hien is more confident in thinking about future trips.
"If you can't find a companion, go for it. Because when you get there, you'll see them there," Hien thought.
---
Original link: https://vietnamnet.vn/10x-phuot-xuyen-viet-thoi-bao-gia-di-53-ngay-tieu-gan-25-trieu-2036584.html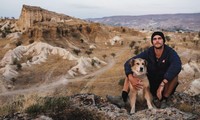 Boy and dog walked around the world for 7 years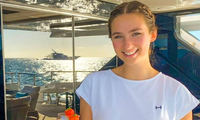 Working on a yacht, the girl earns $5,000 a month and travels around the world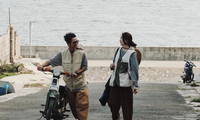 The simple rustic photos of the young couple are praised by the netizens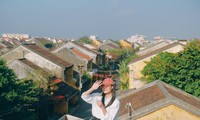 A set of clear and rustic photos of a 23-year-old girl driving her own car across Vietnam
According to Tu Linh/Vietnamnet
.