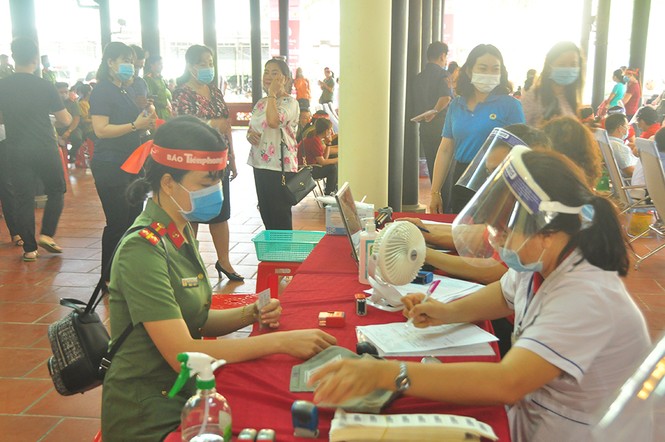 Captain Ho Hong Dao, the logistics department of the 4th provincial police donation blood, humbly said: "I want to do something to contribute to the society, to help the sick people in need of blood".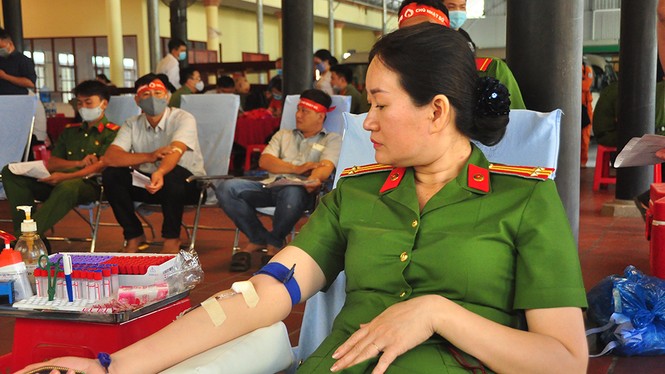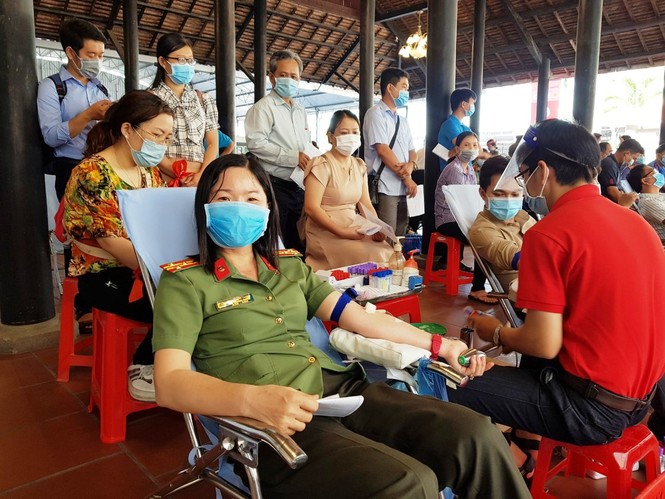 Senior Lieutenant Colonel Tran Thanh Tuyen, Deputy Head of the Logistics Department of the provincial police has participated in blood donation 7 times.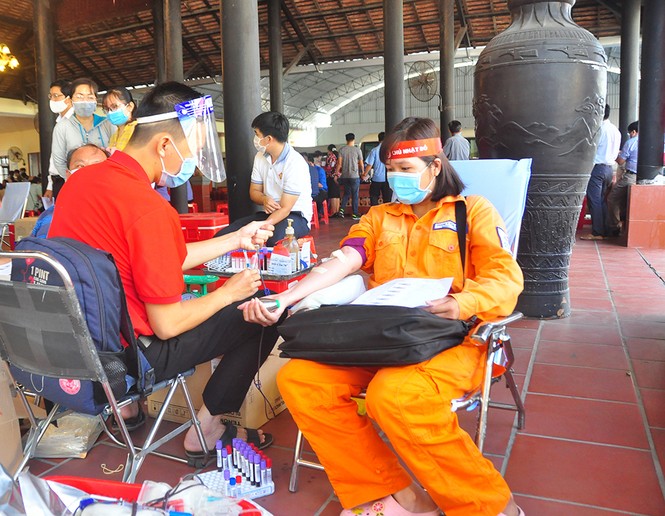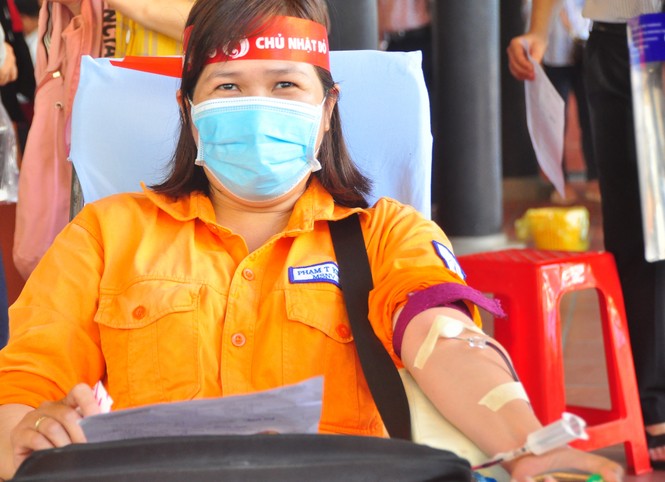 On Red Sunday, not only the female police soldiers of Vinh Long province, the program also spread, attracting many people to share their blood drops, typically Pham Thi Kim Huong, an employee of Vinh Power Company. Long. Appearing in orange-yellow outfits, Ms. Huong said, being a member of the voluntary blood donation group, so when she heard that she came to register to donate immediately. Every year, she participates in blood donation 4 times, so when she has the right conditions and good time to participate. "Many sick people need blood to sustain their lives, so they want to contribute their drops of blood to society."
.