In 3 hours, Thanh Quan repaired many dead vehicles. He wished everyone could return home safely.
On the evening of June 13, Nguyen Thanh Quan (born in 1985) returned from work via Cau Giay Street, Cau Giay District, Hanoi. At this time, it was pouring rain, causing the road to be flooded. Seeing many vehicles stall in the middle of the road, Quan decided to stop to help repair.
"I work at a furniture store on La Thanh Street. The road near my house is like the "navel" of the whole road, so when it rains heavily, cars stall a lot. I see people struggling under the rain. , the children were still crying, so they wanted to help people," Quan shared.
Thanh Quan helped start many cars that died due to heavy rain. Image: Thao Clover.
According to Quan, at about 8 pm on June 13, the section of Cau Giay road near his house had dozens of broken vehicles, stopping everywhere, causing traffic jams. Through questioning, he knew that the cars had stalled due to flooding. Although he is not a repairman, he still tries to help restart the car with his personal experience.
The man hopes his efforts can help people move home more conveniently and easily.
"Seeing a car that can be repaired, I lifted the car up to drain the water from the exhaust pipe. Then I started it again. Fortunately, most of the cars that passed by me started up and walked normally.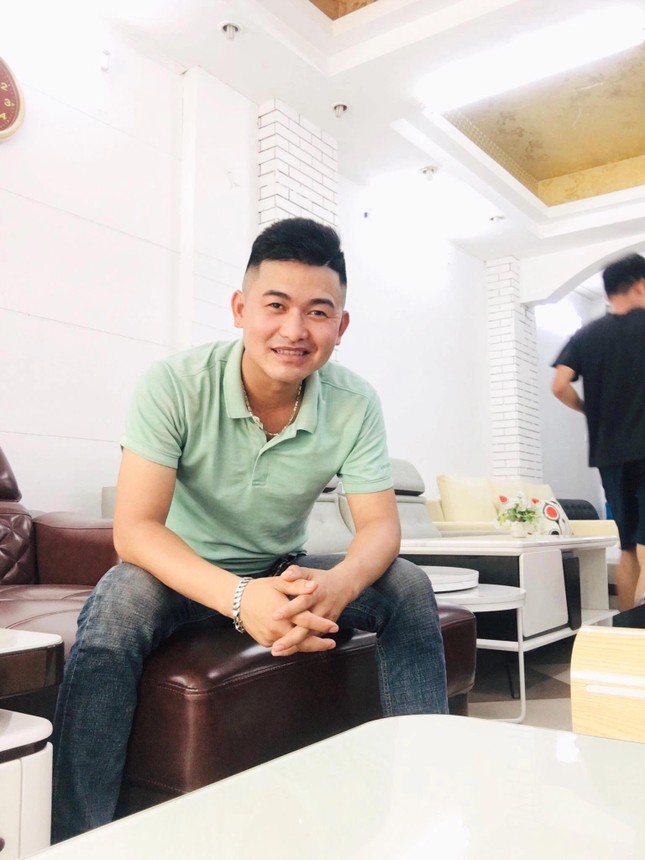 Thanh Quan is from Thai Binh province, has worked and lived in Hanoi for many years. Image: NVCC.
However, some cars have more serious damage, water flooded the air filter and spark plugs, I could not start the engine. I had to watch people lead the car out. In a hurry, I can only know where to go, helping people get there," he recounted.
From 8 pm to 11 pm on the same day, Thanh Quan could not remember how many motorbikes he had repaired. Seeing the man who knows how to fix cars, many people lined up to ask for his help.
"I stood on the road until my car broke down before going home. At that time, my clothes were wet, but I was not tired. Life is not always favorable, I just want to help those in need," he said. good.
Quan's beautiful actions on the street were praised by many people. Some residents recorded his good deeds, then posted them on social media. Many people thanked him, hoping that good deeds will be replicated in life.
"When I got home, I was very touched to receive messages asking and complimenting everyone. I think my actions are very small. I don't think about helping everyone," he said.
Heavy rain appeared on the evening of June 13 in Hanoi lasting nearly 2 hours, from 19:45 to 21:30. Unlike the record rain that took place on the afternoon of May 29, this rain started late at night, pouring down quickly, but the hourly rainfall was relatively large.
In just an hour since the rain started, the amount of rain recorded in Cau Giay was up to 128 mm. Compared to the previous record of 173 mm in two hours, the evening rain on June 13 may exceed in intensity.
Meanwhile, the areas of Dong Da, Hoan Kiem, Tay Ho rain 70-90 mm/hour, causing many low-lying areas to flood by 0.2-0.4 m. Local rain occurs in many districts such as Gia Lam 70 mm, Hoai Duc 30 mm, Dong Anh 27 mm.
---
mangjxax assemblyhttps://zingnews.vn/chang-trai-giup-sua-hang-chuc-xe-may-trong-mua-lon-o-ha-noi-post1326370.html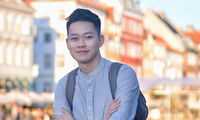 The 9x boy who graduated with a 'dual' master's degree in Europe recounts his turbulent study abroad journey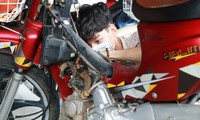 Male students repair cars for free for friends in the dormitory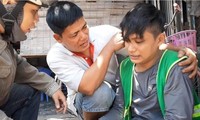 A car mechanic who has saved people for more than 15 years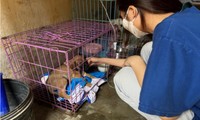 Special rescue station heals 'four-legged friends'
According to Thuc Hanh/Zing
.