Despite the audience's objections, Jack still appeared in 'Running Man Vietnam' season 2 – Photo: Fanpage Running Man Vietnam
* 'Running Man Vietnam' season 2 releases poster with Jack
Recently, the producer released the show's trailer and poster Running Man Vietnam season 2 – Play is run.
It is noticeable that both the trailer and the poster appear all 9 members including Truong Giang, Lan Ngoc, Ngo Kien Huy, Jun Pham, Truong The Vinh, Karik, Thuy Ngan and Jack. This implicitly announces that Jack will be on the show Running Man Vietnam season 2.
Meanwhile, Jack encountered mixed opinions because of a private life scandal before filming in Korea. Even the online community asked to remove the male singer from the program, demanding a boycott of the program.
Running Man Vietnam Season 2 will air at 20:30 every Sunday on HTV7, from September 19.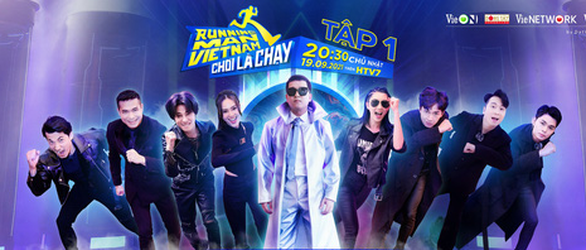 9 members of 'Running Man Vietnam season 2' – Photo: Running Man Vietnam Fanpage
* For the first time, Phuong My Chi told about the passing of the youngest Phuong Que Nhu
Phuong My Chi has just shared her first Vlog on her personal YouTube channel, recounting the story of a family of 5 infected with COVID-19 and the process to overcome the disease. In this Vlog, Phuong My Chi first talked about the passing of the youngest Phuong Que Nhu.
The singer said her family tested positive for SARS-CoV-2 on August 15, but on September 3, after 14 days of treatment and recovery, she announced on her personal page. During this time, she witnessed the passing of two relatives, her uncle and aunt – singer Phuong Que Nhu.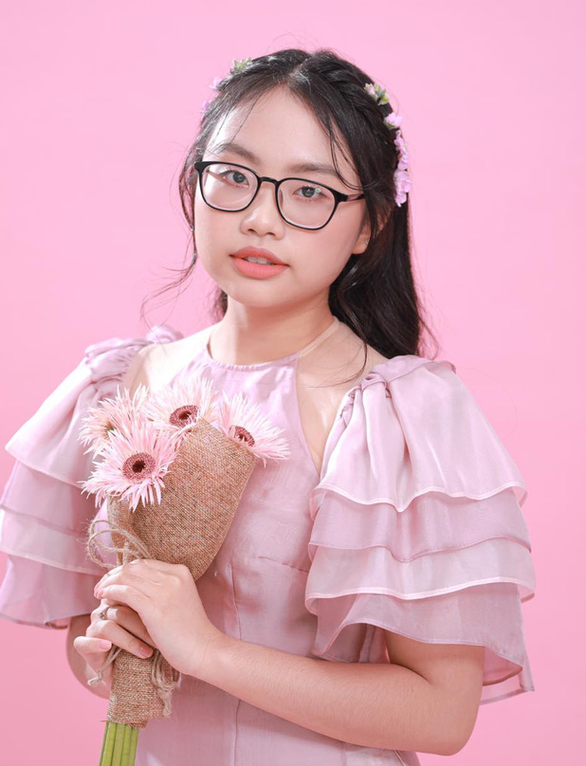 Phuong My Chi was famous very early on
* Xuan Bac, Quang Thang, Nguyen Phi Hung… happy Mid-Autumn Festival with children
This year's Mid-Autumn Festival, despite the time of social distancing, broadcasters still prepare programs to serve children.
Xuan Bac turned into a serious but easy-to-seduce teacher, Quang Thang made him a chatty, stuttering… in Magic class. Famous characters from fairy tales and movies will also appear along with bustling songs performed in the program.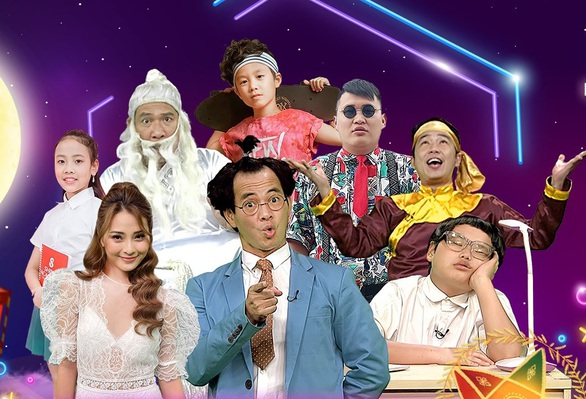 Artists participating in the 'Magic Class' – Photo: VTV
Since this is an online class, children can participate in a quiz with prizes, call the program… Magic class broadcast at 8:10 p.m. on September 19 on VTV1.
Also on September 19, at 9 pm on HTV9 broadcast the program Warm autumn moon. Ms. Hang, Uncle Cuoi and baby Rabbit Ngoc meet children online, besides, there can't be no bustling mid-autumn songs…
The program has the participation of singer Nguyen Phi Hung, artists Nghinh Loc, Hieu Toan, Duong Phuoc Hoang and other singers and actors…
* Dan Truong wanted to change his name because the audience had a glimpse of Lam Truong
Participate in the program The old days were so chill On VTV3 recently, singer Dan Truong had interesting sharing about the journey of more than 20 years of artistic activities.
The male singer is loved by a large audience – especially the audience of the 8X and 9X generations – and calls him by the affectionate name "Mr. Bo".
Dan Truong said that when he first started his career, he thought about changing his name many times because singer Lam Truong was very famous at that time. Every time the MC introduced Dan Truong, the audience vaguely thought it was singer Lam Truong, so they clapped loudly, but then they were disappointed when they saw another person walking on stage.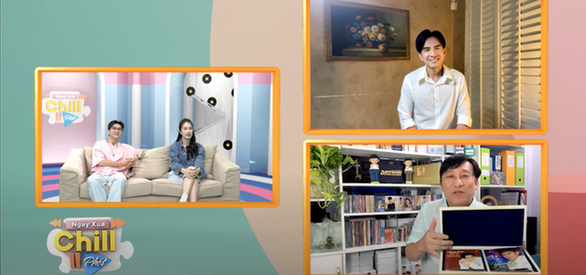 Dan Truong is impressed by the audience in addition to his hair, his voice is also his own style – Screenshot
On this occasion, Dan Truong also thanked the audience for loving and supporting him for more than 20 years.
* Revealed top 3 'Solo with Bolero' season 7
On the evening of September 17, the champion of all seasons Solo with bolero including singers Thu Hang, Quynh Nhu, Nhu Y and Ngoc Phung had an exchange with the contestants Solo with bolero season 7.
The winners shared their experiences and passion in pursuing bolero music for the contestants and gave the audience impressive songs.
After 5 months of competition, Solo with bolero Season 7 has named 3 contestants Nguyen Han, Lan Vy and Truong Sang to enter the ranking finale.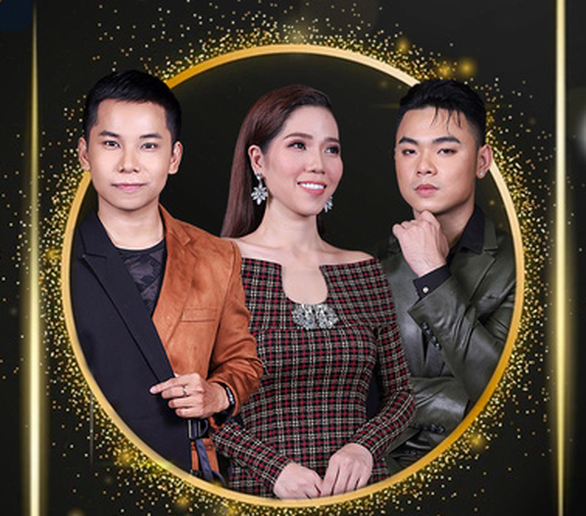 Top 3 compete in the final night of ranking 'Solo with Bolero' season 7 – Photo: Khang Media
Lan Vy said that she will put all her strength into asserting herself in the final night. Nguyen Han also set high goals before the expectations of the judges and the audience. Truong Sang – the youngest contestant – will show off his youth and passion for bolero.
The ranking finale will take place on the evening of September 24 on THVL1.
.