On the afternoon of February 25, Doctor.CKII Pham Thanh Phong – Deputy Director of Specialization of Can Tho Central General Hospital – said a woman patient had a complicated traffic accident, multiple serious injuries, and shock. blood loss, hospitalization in critical condition, has just been saved by hospital doctors after the node has stopped bleeding for 45 minutes without surgery.
The team intervenes for the patient with a microscopic catheter
The patient, named TAT (19 years old; living in Soc Trang province), had a traffic accident at the front line, and had a serious condition beyond his professional ability, so he was transferred to Can Tho Central General Hospital.
Based on examination, testing and CT scan results of contrasted abdomen, the patient was diagnosed with severe hemorrhagic shock, complex rupture of the liver, femoral fracture, multiple trauma … The patient was resuscitated and actively transfused, rehydration, pain relief, pelvic powder brace – thigh – right leg.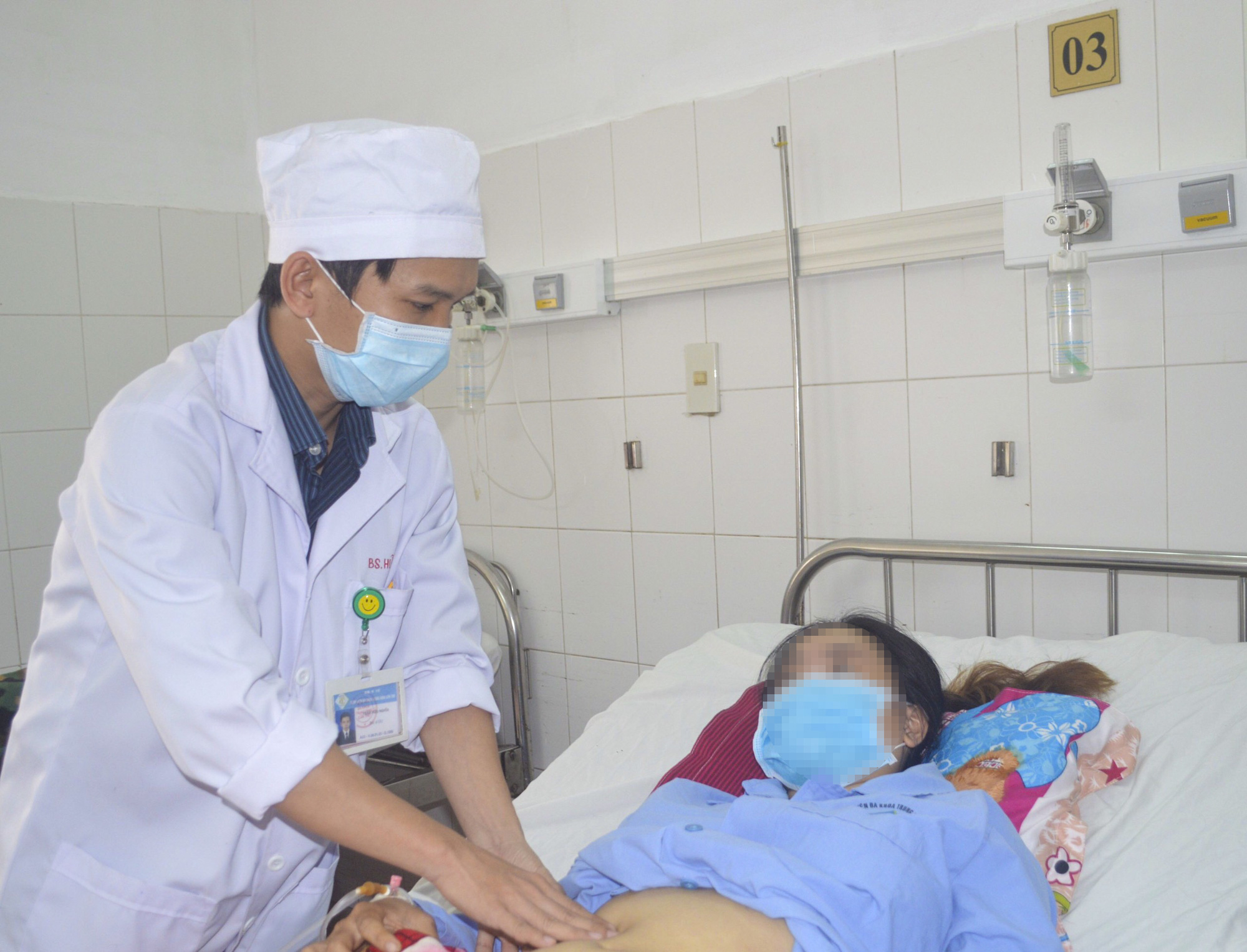 The patient has stabilized after intervention with micro-catheterization
Patient has indications for interventions to capture and emergency vasculature to stop ruptured liver bleeding. After injecting contrast agent, determining the location of bleeding in the liver, the doctor continues to insert a microscopic catheter about 1 mm in diameter into the artery branches that supply blood to the broken liver, the glue pump clogs breakage, help stop bleeding.
After 45 minutes of implementation, the intervention was successful, helping to stop bleeding quickly for the patient. The patient's survival and overall condition improved gradually.
Currently, the patient's health is progressing well, the pulse and blood pressure are stable, the bleeding is gone, the abdomen is soft, the stomach is ready to eat, and the tests are close to normal. When the liver damage is stable, the femoral fracture will be further treated.
According to Dr. Phong, with 2 systems of digital vasculature erasure (DSA) for many years, in addition to the emergency intervention of liver injury as above, the hospital has deployed emergency operations 24/7. Thanks to that, many critical patients, blood loss shock due to "coughing up blood in the lightning" on the background of pulmonary tuberculosis, ruptured liver tumors, nosebleeds, kidney injuries, gastrointestinal bleeding, … were rescued by the hospital. live by the emergency button circuit method.