Supermodel Vu Thu Phuong opens Vo Cong Khanh's collection – Photo: HOI PHUONG
Vietnam International Fashion Week Spring Summer 2022 taking place until May 29 at the Military Zone 7 Gymnasium, Tan Binh District, Ho Chi Minh City. This year, there are 18 national and international designers and fashion brands to present the latest collections.
With topics ReFashion, Vietnam International Fashion Week towards the development of fashion towards sustainable, environmentally friendly.
Designer Vo Cong Khanh opens fashion week with a collection called H2Odesigned from recycled fabrics from coffee grounds, lotus, oyster shells and plastic…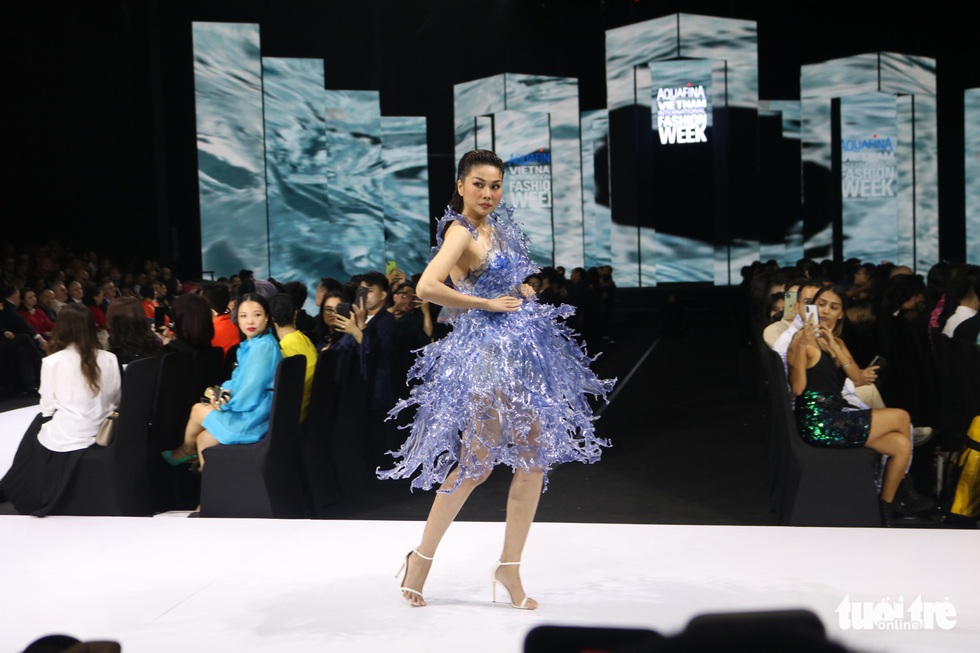 Thanh Hang attracts attention with the design from recycled plastic – Photo: TRANG MINH
OLDdesigns H2O The highlight is a concentric circle pattern symbolizing the spread towards the green revolution in fashion.
Vo Cong Khanh shared: "As a designer taking on the opening role, I feel happy and responsible not only in creating beautiful costumes, but more importantly, the ones that must be worn. According to the stories, for me it is the story of recycling and giving fashion a new life cycle to keep the purity for nature and the environment."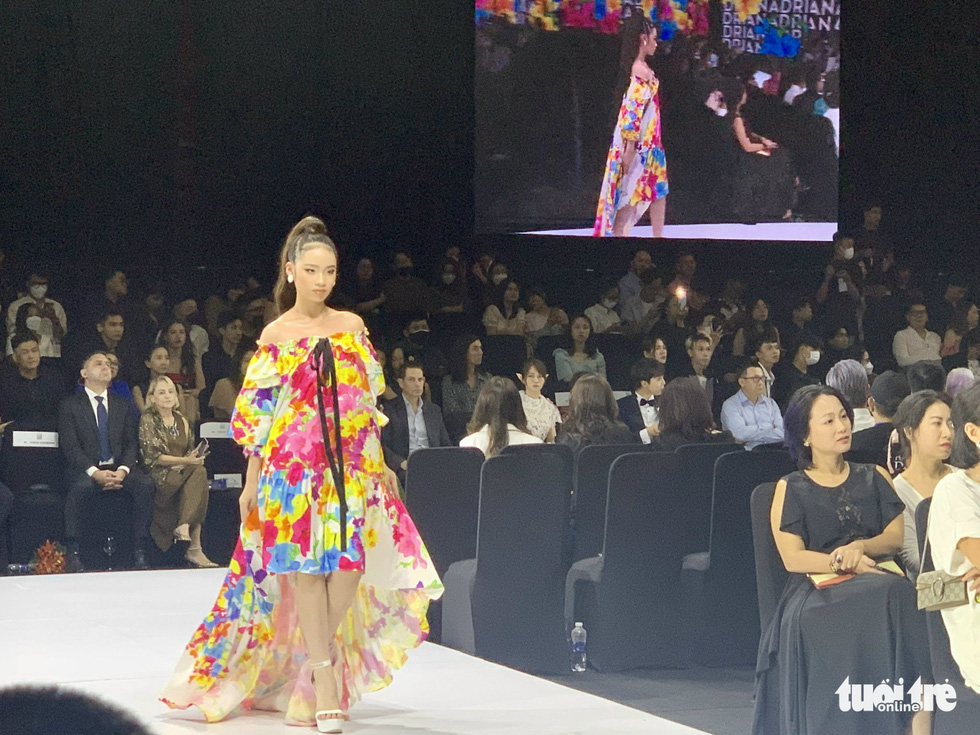 Child model Bao Ha in the design of Adrian Anh Tuan – Photo: HOI PHUONG
Also on the opening night, designer Adrian Anh Tuan launched a new collection called wanderingwas inspired by design from sunset cruises on the waters of tropical islands.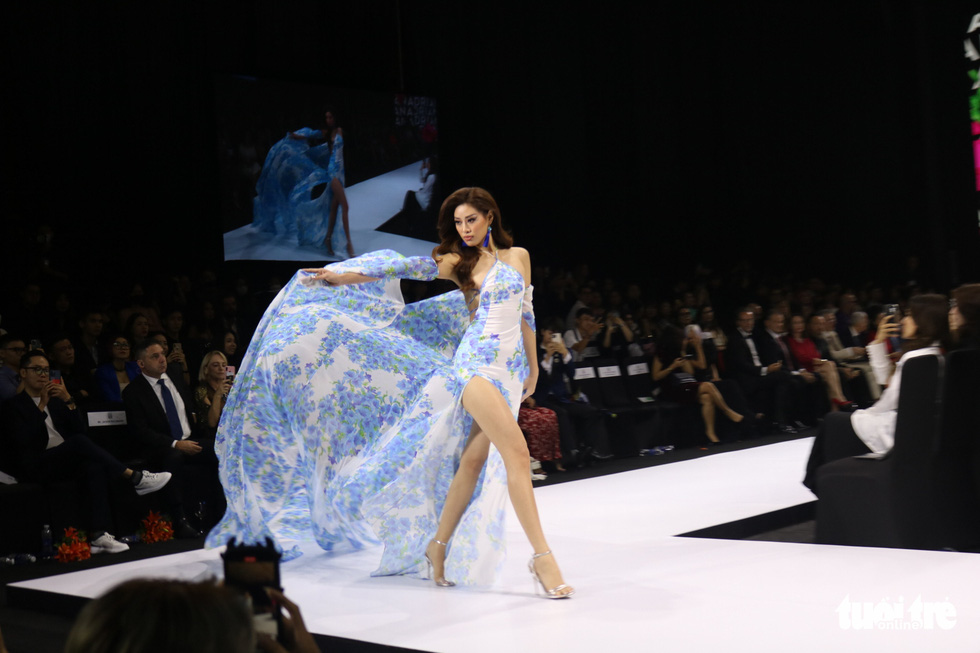 Miss Khanh Van made a vedette for the "Traveling" collection – Photo: TRANG MINH
Nearly 50 designs on silk and linen have brought bright colors, along with the message to save beautiful memories of youth through trips.
In particular, Adrian Anh Tuan also uses environmentally friendly materials, recycled fabrics from lotus or oyster shells have antibacterial advantages and control scents.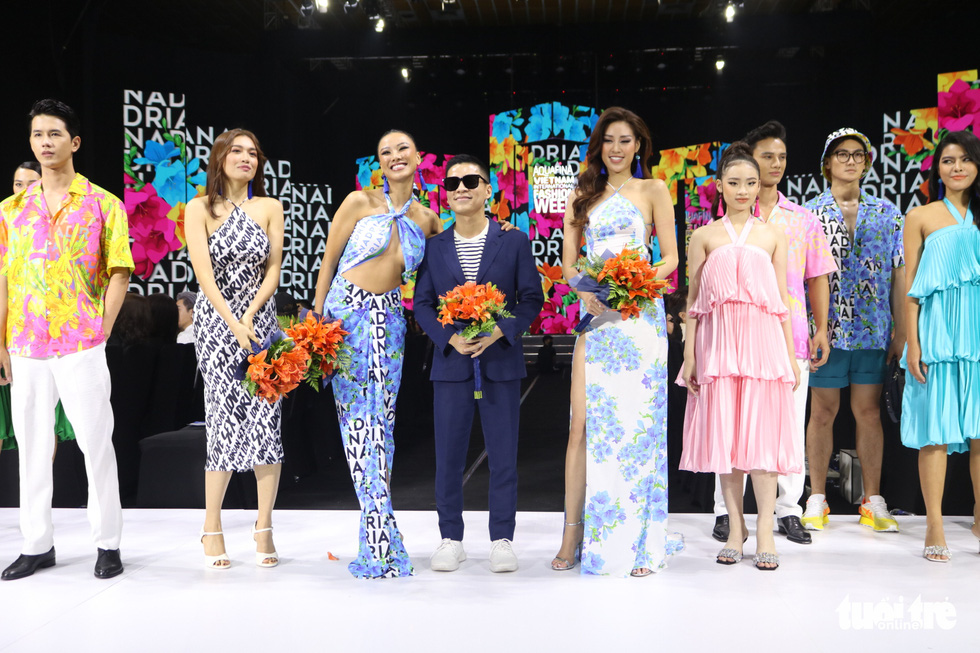 Adrian Anh Tuan with models in the collection – Photo: TRANG MINH
.