Will Thuy Chi be the new 'muse' of musician Duc Tri?
* Musician Duc Tri returns with the singing Thuy Chi
Musician Duc Tri recently posted photos of working at the studio with Thuy Chi with the announcement of his comeback in a "new songs only" product.
"This year, it's over. Now it's mixing, mastering and cover. And there will be only LP (vinyl records), only new songs. Continue to say no to digital music, listen to pagoda", the musician wrote on the page. personal.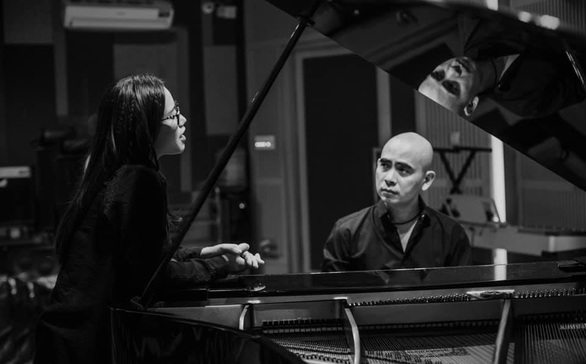 Musician Duc Tri works in the studio with Thuy Chi – Photo: FBNV
The announcement of a new music product by musician Duc Tri, along with the appearance of Thuy Chi, quickly received the attention of music lovers.
Besides composing, Duc Tri is also a talented musician in the fields of music production, mixing, and film soundtrack. Actor and producer Ngo Thanh Van just "showed off" a piece of soundtrack made by Duc Tri for her upcoming movie in theaters.
Duc Tri shares about the soundtrack made for 'Status Ti' – Source: Ngo Thanh Van
"One of the factors that helps the film touch the audience's heart is the music in the film," she said. Status – Adventure memoir, for a children's movie, Van trusted the 'music witch' Duc Tri to help Van bring emotional remixes of the film.
* Vpop summer 2021 gradually increases 'heat' with Son Tung M-TP, Lyly, Chillies, Sunni Ha Linh …
Son Tung M-TP, Lyly, Chillies, Sunni Ha Linh … simultaneously announced new products, promising to make a vibrant Vpop 2021 summer.
MV It's late, but why that Son Tung M-TP devotes a lot of enthusiasm to perform will officially debut to the audience on April 29.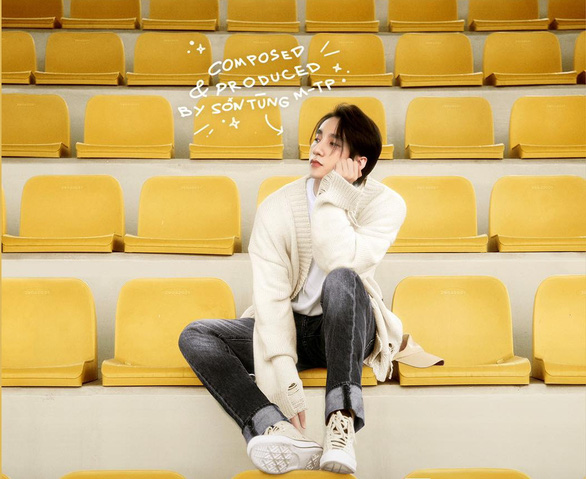 Son Tung M-TP in the new MV poster – Photo: FBNV
After the live show on April 24, the latest song performed by Thai Binh original singer from "A to Z" received the attention of the fans. But whether the MV It's late but why Help Son Tung M-TP record the same record as before?
Especially in the context that Vpop seems to be "hotter" when a series of other names such as Lyly, Chillies, Sunni Ha Linh simultaneously announced the release of a new song, respectively Because I'm a girl (April 28), the school song Closing ceremony (April 28) and Do not Cry (April 29).
Demo song 'Because I'm a girl' – Source: LyLy
* Challenging special comedies for hot Facebook, TikTok
Khuong Dua – program production director Challenging comedians – just posted the casting information for season 7. In which, there is remarkable information that contestants who have high followers on Facebook, TikTok will be special in the recording round.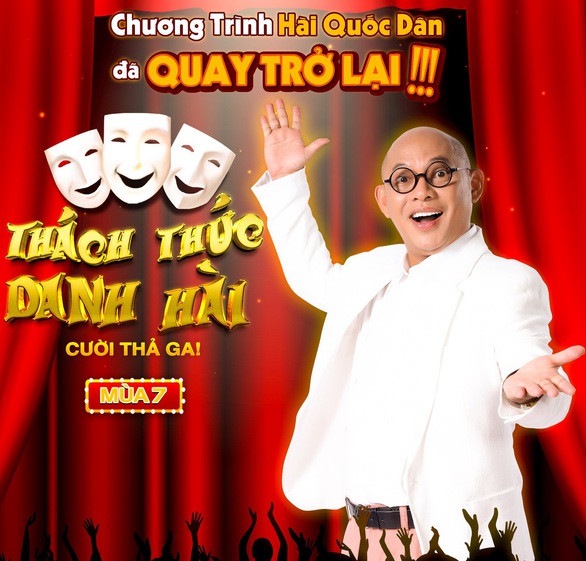 The program is scheduled to air on HTV7 from August 25 – Photo: ĐPCC
In 2020, Challenging comedians Once enrolled, but had to stop because the epidemic of COVID-19 was complicated.
In this season 7, the program held casting in Ho Chi Minh City (phase 1 from 7-5 to 9-5; phase 2 from 21-5 to 23-5) and in Can Tho on 15 and 16-5.
The candidate selection criteria remain the same as in the previous seasons: regardless of profession, age, locality … just have a passion for comedy, making one of the two judges laugh to step into the next round. and win prizes.
* When the buyer ends the bottle into … 'Livestream Queen'
Livestream sales are currently 'hot' jobs. Story in sitcom movies Queen of livestream attract viewers when all of a sudden a cicad buyer becomes the "queen" of the profession.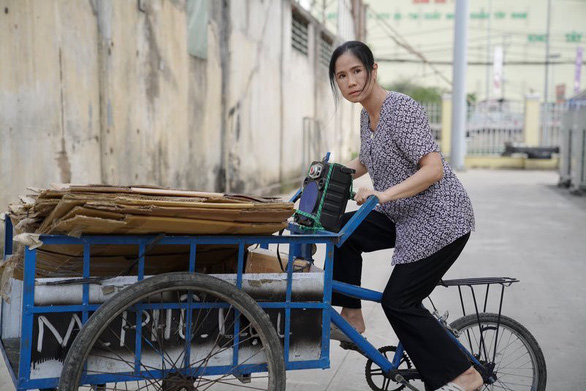 Dao Van Anh as Mrs. Hau, her husband left when he was only 3 years old, and made a living in Saigon by buying and selling cicadas.
During a visit to a clothing store, Ms. Hau accidentally livestreamed products for the shop. With only 15 minutes of "on air", she helped the shop receive thousands of likes and shares, the unexpectedly famous clothing store.
Therefore, although she does not like sleazy people like Ms. Hau, but Mrs. Nhi – the shop owner – still decides to drag Ms. Hau to work in her shop. Since then, many troublesome and humorous things happened, disturbing Ms. Hau's family life.
Queen of livestream conveying a fairly current story, as the director Trac Huynh Nhat Tan shared with Youth Online:
"Social networks and associated utilities are becoming one of the popular communication channels for many people. But it is also a double-edged sword, extremely harmful if it is too misused".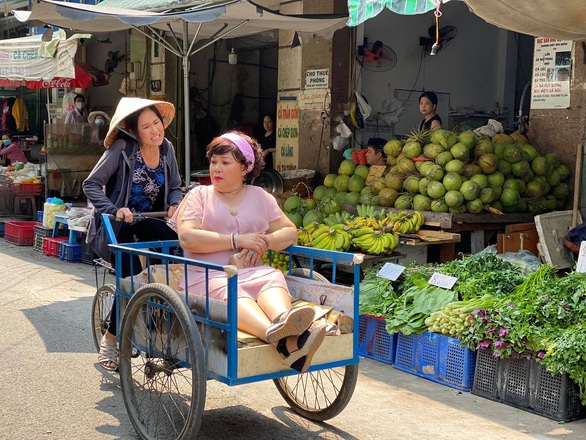 Actors Dao Van Anh and Ngoc Lan Huynh in the movie – Photo: ĐPCC
Going into specific movies, he said: "Everyone sees livestream technology as an effective means for us, but we must know how to apply it, how to apply it accordingly.
Through some characters, the film condemns the abuse and guise in livestreaming for the sake of forgetting the real value. Each of us must be truly alert to see it.
Queen of livestream 60 episodes long, airing at 18:10 from Monday to Thursday every week on HTV9, starting from April 28.
* Dong Nhi modeled after giving birth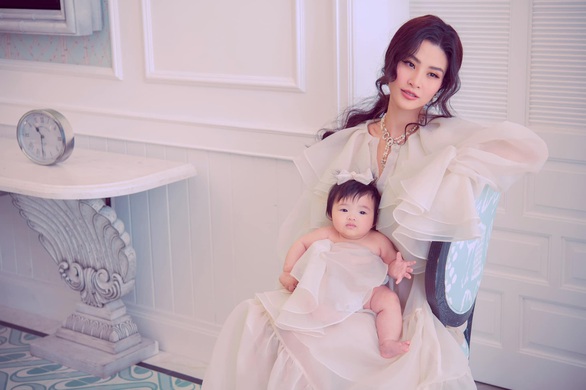 The main scene is mainly done at hotels in Phu Quoc – Photo: CPC
Dong Nhi and her six-month-old daughter have just recently assumed the role of models for designs from the collection Like the sunshine by designer Le Thanh Hoa.
The singer received many compliments for her sexy figure and a better beauty after giving birth.
Dong Nhi in BTS 'Like the Sunshine' by Lê Thanh Hòa – Video: ĐPCC
In the photo shoot, Dong Nhi wears elegant, feminine designs, but also very temperament. It is known that some designs use materials of natural origin, environmentally friendly and easy to recycle.
.