Movies are often the product of a collective of hundreds of people – Photo: DPC
The proposal to "stop showing films of artists violating ethics" from a member of the National Assembly is causing public opinion.
Specifically, at the National Assembly, delegate Le Thu Ha – a standing member of the Foreign Relations Committee – said that there should be regulations on stopping or withdrawing permission for cinematic works with artists who are not religious. ethics, ethical violations of political security or speech.
Damage of tens of billions of dong is 'too heavy and unfair'
Previously, Vietnamese netizens had discussed this topic. Strong measures of Korean and Chinese entertainment platforms such as banning broadcasts, canceling movies, cutting advertising contracts… are mentioned. However, this is the first time a similar opinion has been raised before the National Assembly, on the basis of comments on the Law on Cinema.
On a forum about the entertainment industry, a large number of netizens supported this proposal. Some people even commented that it should be applied to gameshows and TV shows. They believe that this measure will deter artists who speak contemptuously of the audience, have privacy scandals, behave badly…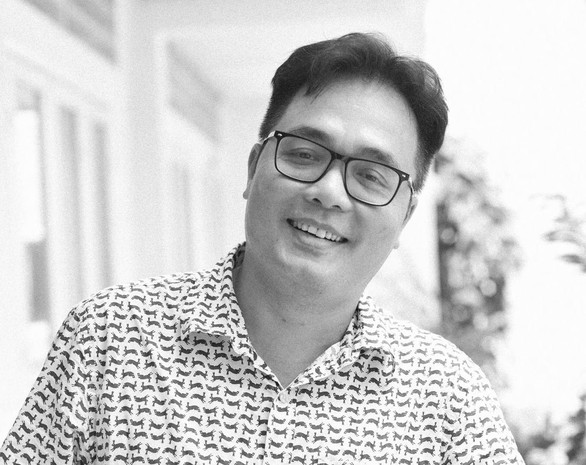 Director Phan Dang Di said that it is impossible to force a collective to bear the consequences when one person has personal problems – Photo: Facebook Phan Dang Di
However, from the point of view of the filmmakers, this measure is unreasonable when holding the whole group responsible for an individual's own problems.
Director Vu Ngoc Phuong said that this measure was "too heavy". He estimates that Vietnamese movies usually have a budget of about 20 billion VND. If the movie is stopped, the damage to the filmmakers will be even greater because of the costs of promotion and distribution.
"When artists participate in films, there are terms that require them to protect their names, otherwise they will have to pay compensation. But artists are very unlikely to be able to compensate that huge number for investors" – Vu Ngoc Phuong said.
Director Phan Dang Di told Youth Online: "I don't endorse the idea that screenings should be stopped. Filmmaking is a multi-participative and risky process.
Film crews do the right thing when they invite a collaborator who hasn't had a problem. Filmmakers, investors, and the entire crew cannot take on too much of a risk when one of the crew suddenly encounters a problem. There are problems that only occur after the film has been filmed and is about to be released."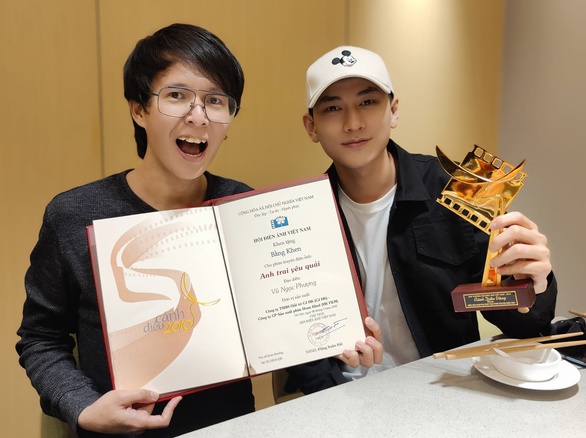 Director Vu Ngoc Phuong and actor Isaac – Photo: Facebook Vu Ngoc Phuong
"It is not possible to transfer individual responsibility to the collective, but rather the other way around. Whoever participates in any project, he or she must be responsible for keeping that project" – director Phan Dang Di said.
Netizens compare this proposal to the Korean or Chinese measures to ban broadcasts and cancel movies. But director Phan Dang Di said that it is impossible to equate the Vietnamese film market with the market in these two countries because there are many differences.
He analyzed: "The correlation of artists' incomes in Vietnam and other countries is not the same. In other countries, actors can receive millions of dollars for a project, which is very large, so of course the responsibility must be the same. equivalent.
And in Vietnam, the actor with the highest salary is only up to 30,000 – 40,000 USD per film (from 680 million to 900 million VND), if the compensation is too large, who dares to sign a contract to act in a movie? Therefore, it is not possible for me to apply that measure, even if the person is at fault, it is still very unfair."
Support artists to maintain ethics
In Ms. Le Thu Ha's proposal, the positive intention is to ask the artist to maintain a beautiful image and good moral character. Filmmakers believe that this goal should be done voluntarily and with professional ethics instead of withdrawing permission or stopping the screening of movies.
"Artists need virtue before they need talent," said Ha.
Director Nam Cito commented: "WomenThe artist is a public figure, a mirror that many people look up to. Therefore, each artist must have a sense of self-preservation of the image, cultivate morality, and focus on devoting talent instead of side things."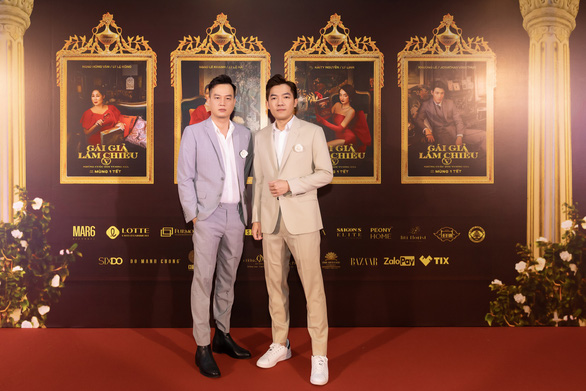 Director Nam Cito (right) and director Bao Nhan – Photo: DPC
Director Vu Ngoc Phuong agreed: "In addition to the talent business, the artist also has an image business, which is an example for young people to follow. If they have problems, their artistic path already has many difficulties. . Many artists who have been exposed to private scandals have been stripped of many advertising contracts."

He said that for artists who are turned away by the audience, they have little chance of being invited to continue filming. Films that have already been shot also run the risk of not being received. Therefore, should let the producer decide to cancel the movie or replace another actor and return to the scenes, should not block the producer's life path, pushing them into a lost scene.
"If violated and handled, the artist must suffer the biggest loss, which is the loss of the audience," said director Nam Cito.
Include a commitment to ethics in a movie contract
As a director and producer, Nam Cito always upholds ethical issues when choosing actors for films. In the contract, his company provided binding terms such as "Actors must not have scandals, do not violate ethics, and do not violate the law".
"This means respecting each other, respecting the work, as well as respecting the audience," he said.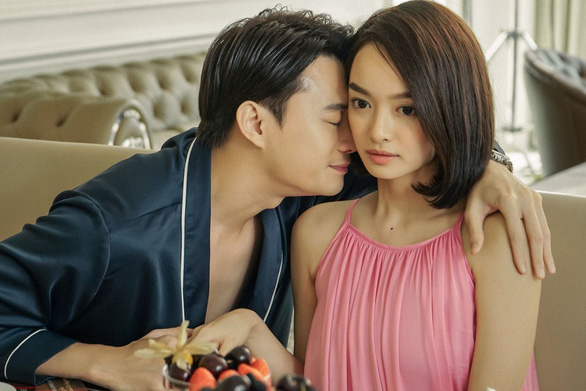 Actors acting in the movie "The old girl has many moves" by Nam Cito and Bao Nhan must sign a contract to commit to morality and law – Photo: DPPCC
As for the proposal to stop showing films of artists who violate ethics or the law, the directors said that the problem lies in the seriousness of the behavior. If it is a violation of the law, it is necessary to have an investigation and conclusion from the competent authorityHowever, if it only stops at small cases, this measure is too heavy.
.