Director Pil Nguyen (right) with the couple former pilots and female soldiers, characters of the reality series 'Mission of the Heart' – Photo: NVCC
According to director Pil Nguyen, Mission heart 50 episodes are expected to be independent and humane reality reports through real life stories.
Each episode is a story about a "mission" from the passionate heart of an individual or organization who has meaningful jobs, knows how to live properly for the community or simply a beautiful gesture. wide.
"They are people who have been and are dedicating silently to life with warm hearts and uncompirational enthusiasm.
It was an act to protect the environment of the former pilot couple and the female soldier through smearing the billboard illegal, sweeping the neighborhood or the boundless love of the young man assembling an ambulance for ambulance free regardless of rich or poor.
Or the 74-year-old "fairy" selling lottery tickets to help poor children in the classes with material love and letters … ", director Pil Nguyen shared with Youth Online.
Mission heart is done in the form of actual reportage, bringing true movies through the narrative of the insiders.
Maybe for many people, these things are small, but they have no small meaning when spreading positive energy to many people, replicating meaningful actions.
Mission heart Share the life story of retired couple former pilot Do Huu Son and female soldier Nguyen Thi Bich Ngoc. Both participate in many social activities in the locality (Tan Thoi Hiep ward, district 12, HCMC).
Although retired, the grandparents still continue to work useful for society such as cleaning alleyways, smearing advertisements, distributing leaflets to protect the environment every day.
Ms. Nguyen Thi Bich Ngoc confided that her health is still serving, even the smallest thing. More joy is that her work was responded to by many people.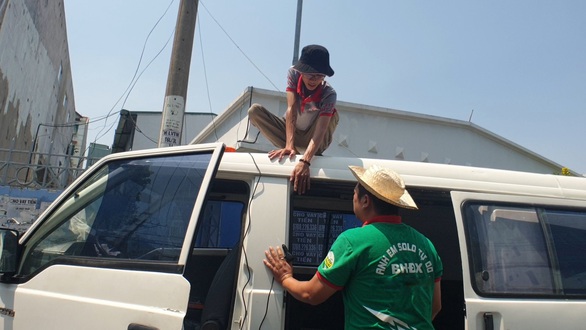 Mr. Lam Thai (above), leader of the volunteer ambulance group – Photo: NVCC
That is the story of Mr. Lam Thai, the leader of the volunteer car group. From the timely support of his mother to overcome the scythe of death, Mr. Lam Thai has mobilized philanthropists to contribute to buying cars for free transfer to the needy with the motto "Support as much as possible. Poor and near-poor patients ".
However, Mr. Thai said that only needing to receive a phone call is a group of volunteers ready to help, whether poor or rich, because he thinks that when they need help, they will call him.
This kind work has been admired by many people and registered as a volunteer, making gratitude trips.
The story of retired teacher Nguyen Thi Ba (in Binh Duong) selling lottery tickets in the morning and in the afternoon teaching love classes touched many people. Mission heart find.
In addition to the profits from selling lottery tickets, Ms. Ba also deducted a portion of her pension to buy rice, clothes, and necessities to support the children attending the love class.
"I like to do self-created jobs, provide monthly support to them, so that they can take the love class with peace of mind. The lesson I teach my children first is being polite."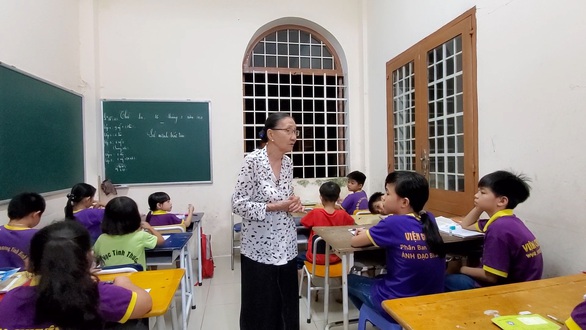 Ms. Nguyen Thi Ba, volunteer teacher
"Through the characters' lifestyle choices Mission heartWe fully believe that the beauty of the soul always shines and lasts at the same time ", emphasized Pil Nguyen.
Mission heart It is planned to be 50 episodes long, each episode about 15 minutes, currently playing on YouTube channel Pil Chanel.
Project Cine For You (Cine for you) is a project formed on the idea of ​​wanting to create entertaining and educational online movie products for all ages.
This project was launched in March 2017, and was founded by director Pil Nguyen and team.
As of April 2021, the project Cine For You has released a web drama Little friends, short film Child, series Vietnamese pagoda, series Magical mirror…
.