YouTube's announcement on Christmas Son's channel confirms that this is not a copyright infringement warning – Photo: Facebook Ta Giang Son
On October 15, musician Giang Son submitted a petition to the Vietnam Music Copyright Protection Center (VCPMC) to authorize this center to take necessary measures on her behalf to protect her legal rights and interests in the case where she thinks she has just been "copyrighted" with the song Midday Dream.
The author is sued?
In the application, the musician said that she had just established her own YouTube channel called "Christmas Sol Official" to share her old and new songs and albums on September 25. Being cautious about copyright issues, she only put the version of the Midday Dream, which was arranged separately with singer Khanh Linh in the first album, Christmas Son, which was released in 2007.
"This album, I made all the remixes, recordings, and invited singers myself, without touching the goods anywhere, without touching anyone's copyright. That is, all copyrights on the author, arrangement, and recording are belongs to me" – the female musician shared with Tuoi Tre.
But after she posted the video of the song Khanh Linh's dream song cover on her channel for a few days, "there was a notice of complaint from BHMedia on behalf of Ho Guom Audio Video as the copyright owner". She is extremely upset because she has not signed the copyright with Ho Guom Audio Video and BHMedia, all copyright ownership with this video must belong to her. The musician's reaction is also quite understandable because the video is entirely hers and received a copyright notice.
In addition to authorizing VCPMC to protect interests, the author of Noon Dream also posted information on her personal Facebook page to reflect the incident, asserting that she was "sued". Giang Son said that BHMedia then contacted her, explaining that it was YouTube's automatic scanner, but the female musician did not accept the explanation and refused to exchange because she authorized the VCPMC to handle it.
"No Copyright"
Talking to Tuoi Tre on October 19, a representative of BHMedia said that there was no "suing" or "copyright" with the video Midday Dream. This unit confirmed that the copyright notice letter received by the musician is because YouTube's contentID system automatically recognizes the copyright, when detecting signs of similarity in the recording, the YouTube system automatically sends an email to the musician. channel management.
The fact that YouTube has such a letter for Christmas Son is due to the similarity of some small segments in the harmony of the recording of the Noon Dream recording by artist Duong Thuy Anh performing the erhu, which BHMedia is the owner with. The video A Midday Dream was covered by Khanh Linh on Christmas Son's YouTube channel that YouTube's AI system automatically recognized.
A representative of BHMedia said that this same unit also receives hundreds of such emails from YouTube every day. YouTube's letter all states: "This is not a copyright infringement warning. This claim does not affect your claim status."
"This copyright claim does not affect the video and is not at all a "copyright" or "copyright" lawsuit.
This incident could have been resolved quickly and with much more goodwill, but the recent untrue reflections in the media have adversely affected the reputation, image and business activities of the Company. BHMedia" – a representative of BHMedia shared and said that when musicians understand how to distinguish types of copyright on YouTube, problems and misunderstandings like the case of the Midday Dream will disappear.
"Christmas misunderstood"
Tuoi Tre contacted a representative of VCPMC, she confirmed that there was a petition from Giang Son, but only the director has the right to speak, but the director is currently in an international meeting and cannot make phone calls.
Share with Youth Regarding this case, a copyright lawyer said that musician Giang Son had a misunderstanding, the letter automatically sent by YouTube to the author of A Midday Dream is just a notification letter, nor does it have any warning about it. copyright, sent automatically. "BHMedia did nothing wrong," said the lawyer.
Lawyer Nguyen Tien Lap (senior member of NHQuang&Associates Law Office) also agrees, he thinks that musician Giang Son is too sensitive and according to him, when the matter is not clear and not properly understood, The parties need to contact and discuss directly to resolve instead of publicizing on social networks.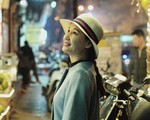 'God gave me just enough suffering, too much suffering, I'm going to die'
.