Join customary giving topics related to foreigners living in Vietnam and Vietnamese who have lived, worked in a foreign country or dated, married someone of different nationality.
Each episode will have 6 foreigners and one Vietnamese artist participating.
These are the singers, YouTuber, and Vlogger that are loved by many young people: singer Han Sara from Korea; Brandon Hurley, also known by the nickname Phuc Fat from the US; Joshua Ryan – Luan Vu, Portuguese-American; Nigeria Cee Jay; French-Russian model – Micka Chu; Model Saleem Hammad – Hanoi's friendship for peace from Palestine …
Trailer Entering Customary
On the Vietnamese artists side, there were the presence of singer Thanh Ha, supermodel Vo Hoang Yen, supermodel Ha Anh, fashionista Chau Bui, actress Elly Tran, singer Vo Ha Tram …
In the story, guests tell how "shocked" they were when they joined the custom at their destination.
MC Dustin Phuc Nguyen (with "Cu Trong Quay" Dinh Tien Dung) was quite excited when hosting the talk show for the first time with many foreigners. .
They chatted with each other in very good Vietnamese. I think this is a very interesting show because the guests come from many different cultures, so there will be mixed opinions about their opinions.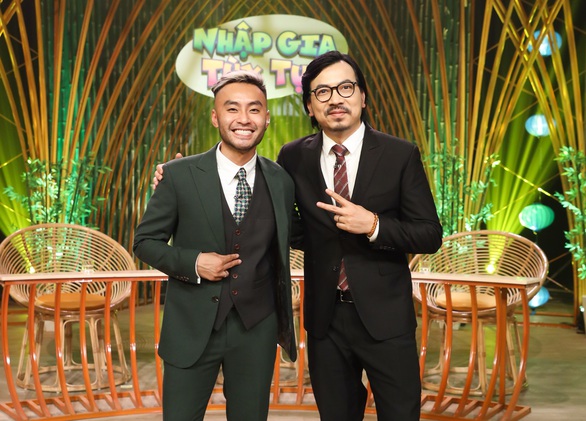 MC Dustin Phuc Nguyen with "Cu Trong Quay" Dinh Tien Dung is hosting the program – Photo: BTC
I like the show because there are themes that offer a modern perspective. For example, is it necessary to talk about beauty contests, men from different countries …
There are topics that I sometimes want to argue with to the end, but then I understand that I should respect cultural differences. Even though I am a foreigner, I have a different faith than you, when I live in the country you have to join the custom … ".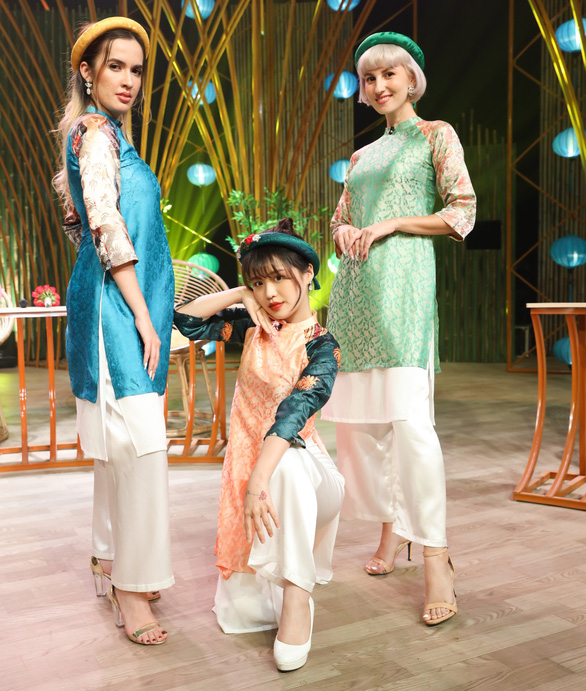 Three female guests in the program Customary Joining – Photo: BTC
According to the survey results of the Internations network, Vietnam ranks second in the list of the best countries and territories for foreigners.
By the end of 2019, Vietnam has nearly 100,000 foreigners living and working.
The first episode of Join customary aired at 20:30 on VTV3 every Friday, from April 9.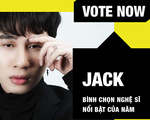 Jack, Amee, Binz, Duc Phuc, Han Sara, Hoang Thuy Linh are nominated for MTV Vietnam
.