A classic film ao dai with modern motifs through the performance with national musical instruments of Miss Universe Vietnam – Khanh Van
As one of the leading ao dai designers in Vietnam honored for her efforts to integrate Vietnamese culture into the world with the delicate local fashion language, designer Lien Huong always has many bright ideas. create to please women with beautiful contemporary trendy designs.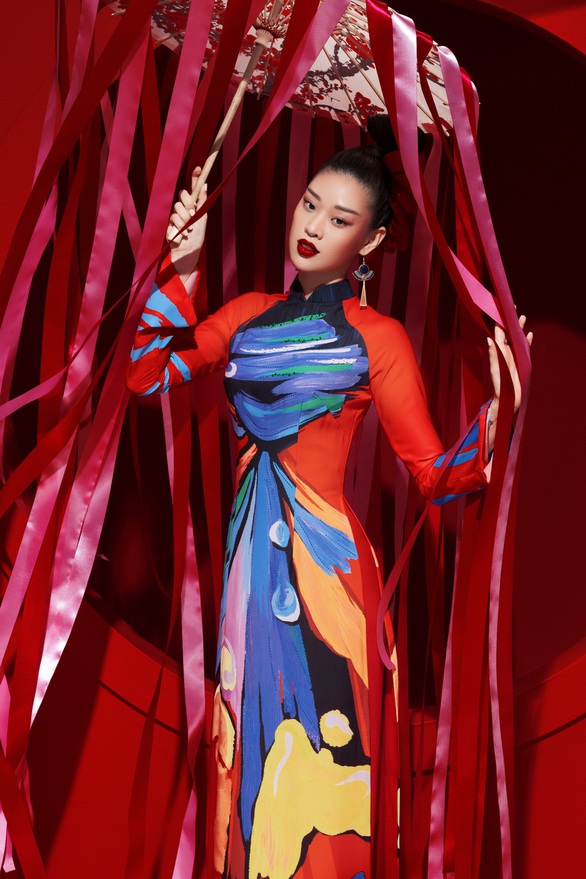 Miss Universe Vietnam – Khanh Van will perform the opening performance of designer Lien Huong's Happy Colors collection at the Ho Chi Minh City Ao Dai Festival 2020
The Happy Colors Collection includes 12 designs with delicate cuts, precise shapes on soft materials, stereoscopic art and abstract images.
Designer Lien Huong said that he has prepared carefully from the beginning of the year to present a very different and fresh collection with the name Happy colors at this Ao Dai Festival.
Ms. Trisha Vo – creative director of Lien Huong Ao Dai – said: "The public is familiar with the image of flowers and trees, as well as the art of handcrafted embroidery on Ao Dai collections. Lien Huong.
So this time, still on the ao dai with that standard form, Lien Huong will bring more interesting surprises when presenting a collection inspired by the art of stereoscopic painting for the first time.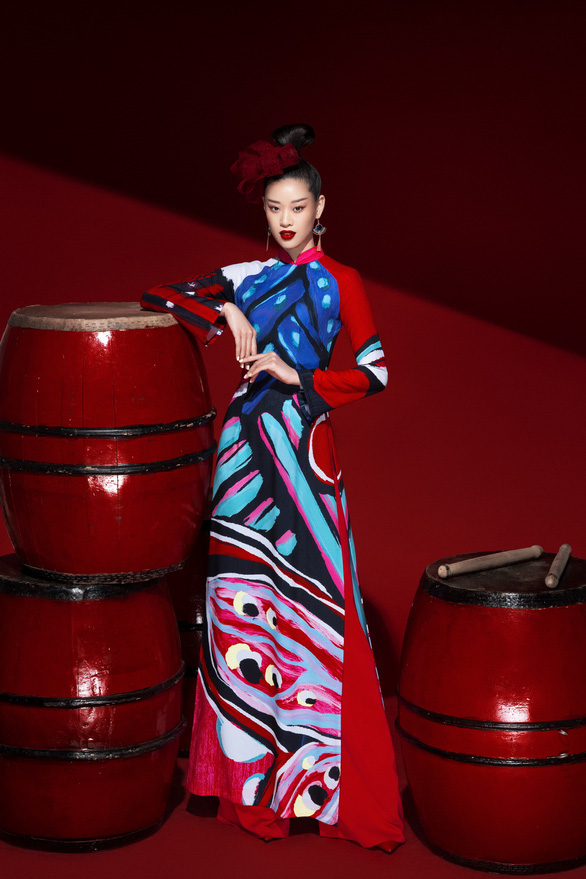 The tall and seductive charm of Vietnamese Ao Dai is hard to replace
Along with the cubes are red, orange, and dark blue contrasting colors to enhance the unique beauty, personality and full energy of modern women.
Ao dai collection Happy colors was performed in the opening night of the Ho Chi Minh City Ao Dai Festival at 18:30 pm on October 11 at the History Museum Vietnam in Ho Chi Minh City, within the premises of Saigon Zoo and Botanical Garden – a completely new place compared to six times held before.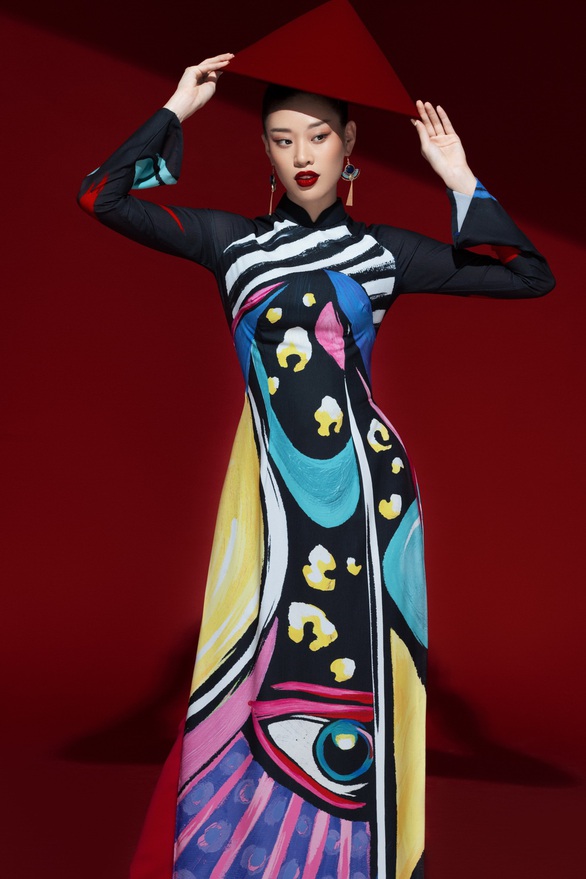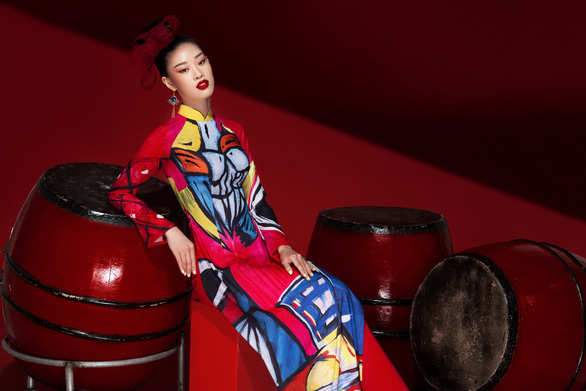 Riyo Mori will wear designer Lien Huong's ao dai
QN
.